What is NextFab's Accessibility Hackathon?  It's an exciting event that lets you flex your intellect, meet inspiring people, make real stuff. And, you can help fellow humans in the process!
Community Based
NextFab has hosted a number of hackathons in the past, partnering with organizations like Jefferson University and Independence Blue Cross. Last June (2017), NextFab's member services director, Marcella Barker, organized a LipSync Buildathon in partnership with Makers Making Change. Marcella explains, "LipSyncs are mouth-operated joysticks developed and released by the Neil Squire Society and funded by the Google Foundation. They allow a person to control a computer cursor with minimum head and neck movement. Our group produced 17 devices over the course of that event. We distributed them to local organizations that serve disabled people, including the State AT Lending Library and Inglis House."
An Accessibility Hackathon is Born
One of the attendees, Charles Sammartino, is the adaptive technology coordinator at Inglis House. Inglis House is a facility that has served people with disabilities since 1877. As an organization whose mission is to, "enable people with disabilities — and those who care for them — to achieve their goals and live life to the fullest," one can understand why Charles would be keenly interested in such an event. Marcella tells me, "We struck up a conversation about Charles' work at Inglis, and the challenges he faced with limited fabrication equipment. We immediately began dreaming up ways that NextFab could be of help. With the seed planted, we met several more times over the summer to plan other projects and began to develop a partnership." [Read more about the LipSync at Inglis in this inspiring story!]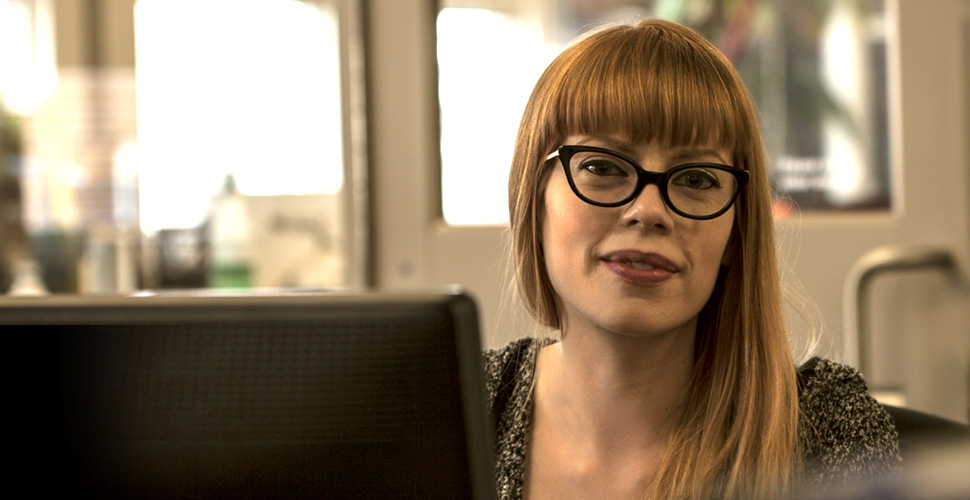 "The Hackathon format is a super fun, exhilarating way to get a large and diverse group of people together to focus their skills and energy on a common goal. In this Hackathon, teams will design and prototype solutions to challenges that range from designing better call bells and feeding

http://buynolvadexonlineshop.com

systems, to hacking wheelchairs to make them easier and safer to drive, to dreaming up new devices that make everyday activities a little easier. The impact of a single day can be astounding when you have a room full of problem-solvers and the goal of making a difference!" – Marcella Barker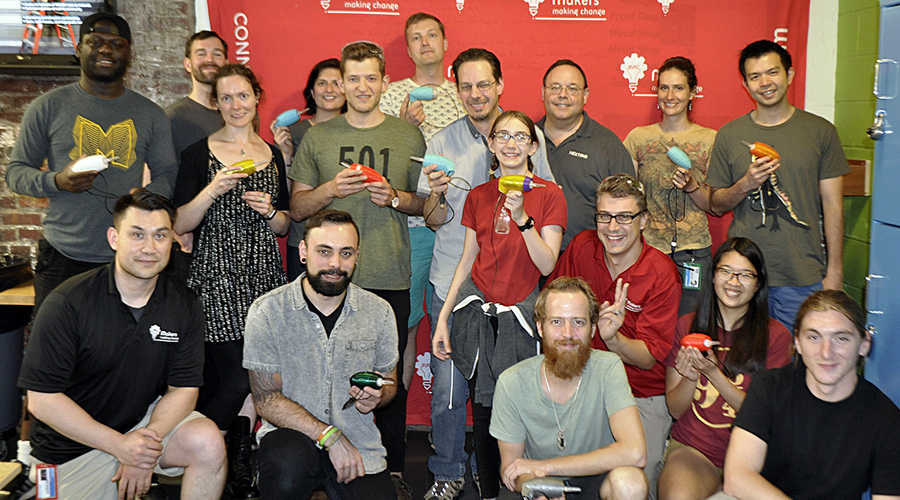 Access to Possibility
Charles explains how he has been able to integrate his NextFab membership into his work. "Since visiting NextFab and becoming a member it has always been a welcoming experience. Staff are friendly, well-educated and eager to assist in any way they can. Before visiting NextFab I knew that makerspaces existed but could not fathom what that entailed. Once I stepped through the doors it was invigorating to see all the tools that were offered. It's eye-opening to see how your focus changes when figuring out how to fabricate is no longer an obstacle. With access to almost any [tool] it allows you to push your creativity and thinking to a point that may have been previously unachievable. My hope is that Nextfab continues to be a valuable resource to organizations like Inglis looking to fabricate the next big idea."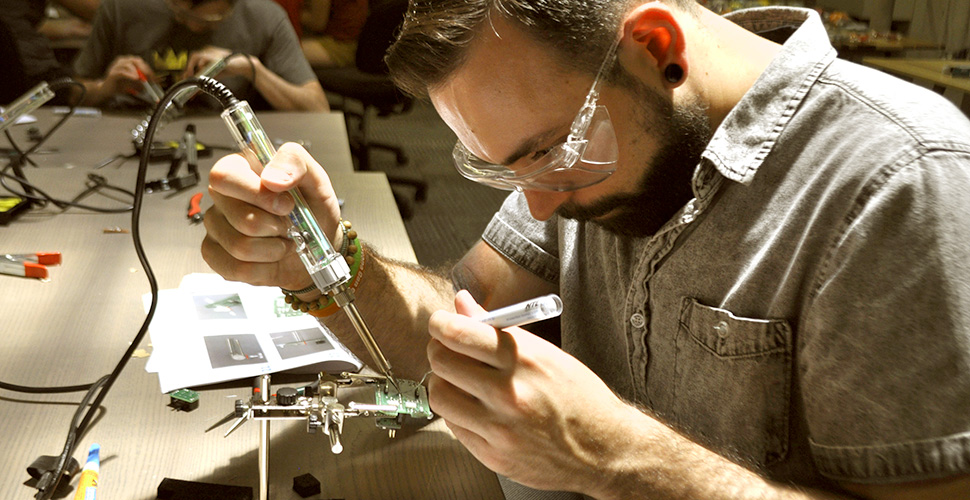 "We look towards new technologies that give people greater access and replace current systems that may not be as efficient. We may be small but together we strive to provide service to not only Inglis, but the surrounding communities every day." – Charles Sammartino
Idea Driven
That "next big idea" may well come to life at the Accessibility Hackathon on April 28th. In this one-day marathon of creative problem solving, participants will solve real-world problems for real people. Challenges range from making current systems work more efficiently to creating new approaches for problem solving.
No experience is necessary; you need only bring your creativity and can-do attitude. If you have experience with coding, fabrication, or accessibility design, that's a huge bonus, and we need your help! Sign up below:
Sign-Up for Our Newsletter