Things are getting a bit unruly in NextFab's RAPID Hardware Accelerator. It started at the beginning of September when a Boston-based startup won a coveted spot in our latest Fall cohort.
The edtech startup, Unruly Studios, came with a level of focus and enthusiasm that really got NextFab's attention. Unruly Studios is changing the way that kids learn about and engage in science, technology, engineering, and mathematics – collectively referred to by the acronym "STEM."
Unruly Splats, the first product from the Active STEM Play series, is a set of two programmable electronic floor buttons that kids can code to light up with colors and make sounds.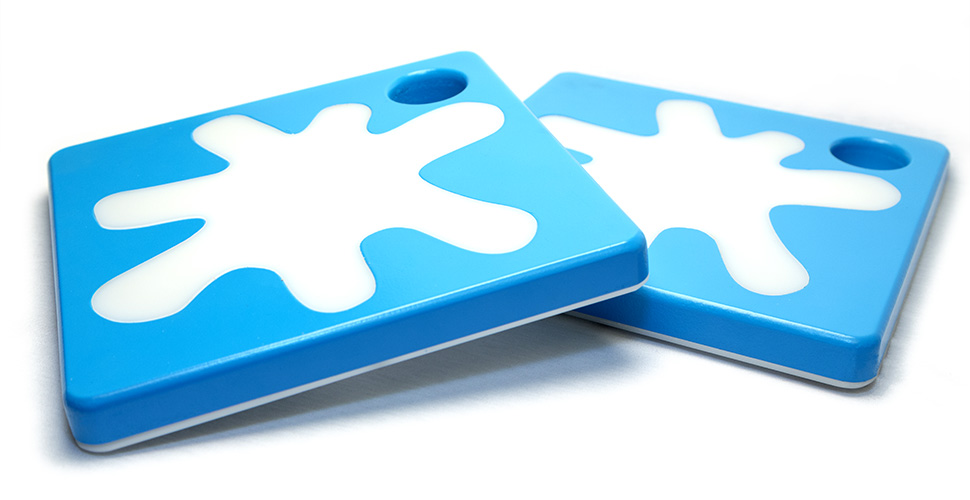 The Splats sense when kids jump on, smack, step on, or slap them and send data back to the coding computer, making them fully interactive.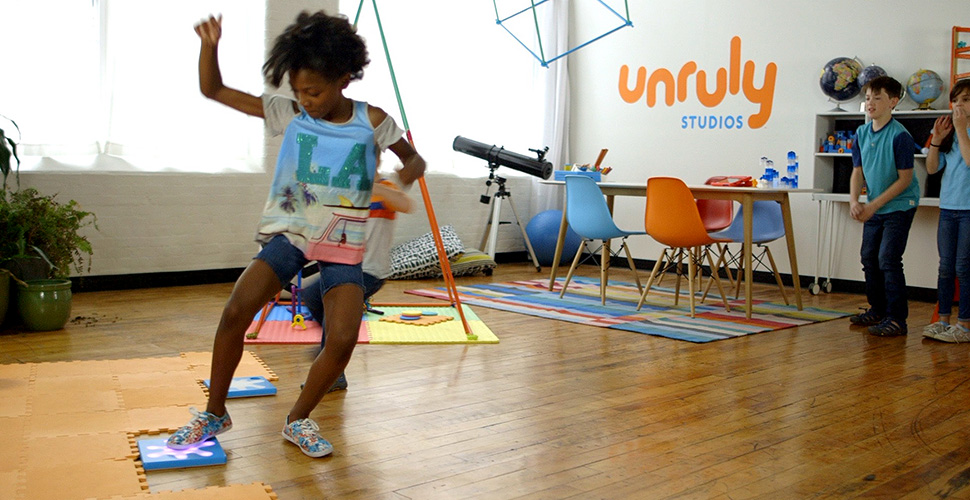 Bryanne Leeming, the founder and CEO of Unruly Studios, is a Cognitive Science major from McGill University and holds an MBA from Babson College. She has taken on the challenge of building and manufacturing the hardware for the Splats product.
She led the team through 14 different iterations of the product, while performing testing with over 2,500 kids, parents, and educators. Bryanne brings the same fact-finding approach to her discussions with NextFab staff and members, too. Bouncing between meetings with NextFab's engineers, designers, and business thinkers, she wants to know how to improve.
For hardware founders who might want to follow in Unruly Studios' footsteps, Bryanne has some wonderful words of wisdom: "Share your prototypes before they feel done. I would never have the beautifully designed product I have now if I hadn't been willing to show and playtest the first wooden, clunky, gigantic prototype with kids. You learn so much from putting even prototypes in people's hands (or in our case, people's feet!)."
Since joining NextFab's RAPID program, the team has made a lasting impression on the staff. "Bryanne walked in with a polished, beautiful prototype, including a great video. And she only wanted to make the entire thing better," says Laate Olukotun, Director of Marketing at NextFab.
Unruly Studios' acceptance into the Fall, 2017 RAPID program has worked out perfectly — Splats just launched on Kickstarter on Tuesday, October 3rd. Today marks only the second day of their campaign, and they're already over half-way to their $40,000 goal.
"I have been amazed so far with the cumulative experience the NextFab team brings to the table. They have the ability to think ahead of the potential problems for a start-up hardware company and that will be a crucial factor to my success in delivering the product to consumers in time." – Bryanne Leeming
Bryanne also credits the strong maker community in Philadelphia as a contributing factor in making the switch from Boston to Philly.
Recently she and her teammate, Paayal Khanna, took extraordinary lengths to attend Philly's Maker Meetup on short notice, traveling last-minute by train from New York City. The trip paid dividends, placing the team in front of Dale Dougherty, the founder of Make Media and the Maker Faire. They had a chance to pitch their idea surrounded by hundreds of Philadelphia-based Makers that night who gathered at The Franklin Institute.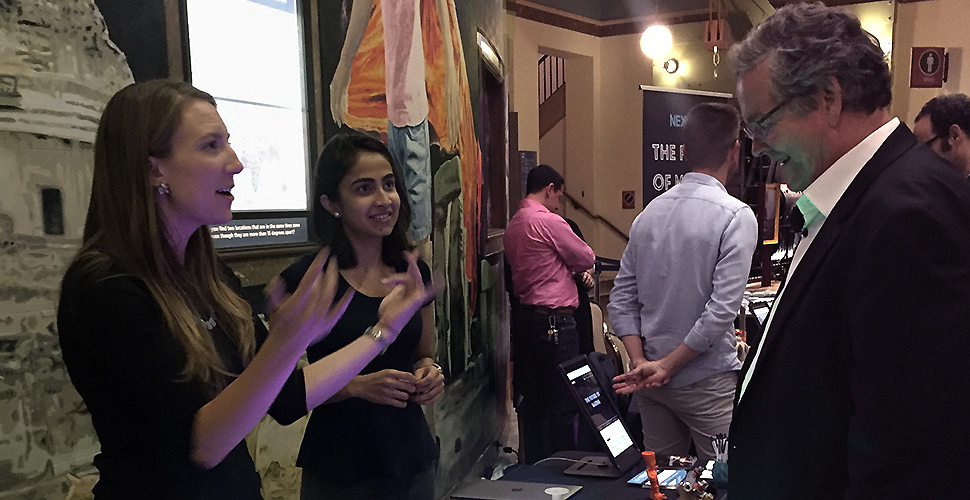 "Find your makerspace and community," Bryanne adds. "It is not easy bringing a hardware product to life, so it is crucial to build a community around you that can support you. The good thing is, the hardware community is growing fast with the Maker Movement and there are collaborators everywhere! Starting at a makerspace to learn the basics and build some of your own technical skills can prepare you for decisions about the product design you'll need to make in the future."
Unruly Studios is bringing the fun to NextFab's Future of Making, and the entire community is benefiting from their presence.
"They've found a way to embed STEM in seemingly-simple shapes," adds Laate. "Kids (and adults) are going to love this product. It's fun. It's cool. It's totally accessible."
Sign-Up for Our Newsletter