Getting Started
A first visit to NextFab is more often than not a "WOW!" moment. The excitement of seeing what's being done, what can be done and what one imagines doing is truly inspiring. However, when the time to act on that inspiration comes, it can be daunting. The potential to make just about anything one can imagine often presents the quandary of simply how to get started. Often that first step is the biggest and once it's taken, once a little momentum kicks in, it's off-to-the-races.
As part of our commitment to member experience, NextFab has created a new staff position to help nudge you toward that first step.
Ryan Hyde has been part of the woodshop staff as well as having been a member and now fills the role of Member Services Coordinator. Working primarily out of the South Philadelphia location, Ryan is a great asset in his capacity to help navigate the space.
Hands-On Help
Ryan says, "I have a lot of hands-on experience with NextFab, because I use the facility for a lot of things related to the guitars I build. When I'm not helping our members get the most out of NextFab, I'm usually in the woodshop working on my own projects. Because I'm so hands on at NextFab, I really know the ins-and-outs of the shop spaces, staff members, tools and resources. This helps me empathize with the needs of our members and to find solutions that work."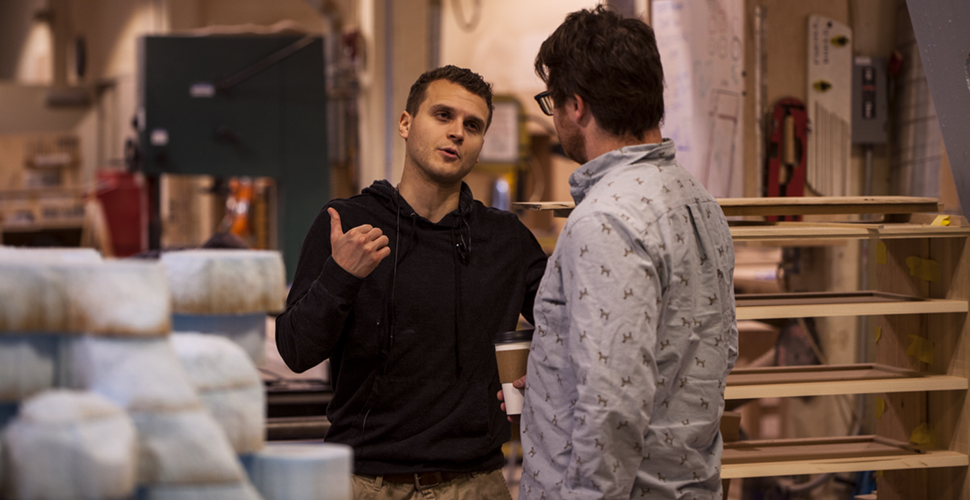 "NextFab is a safe, supportive, and engaging place with all the tools, tech, education, and expertise necessary for members to choose and direct their own creative adventure." – Marcella Barker
Marcella Barker, Director of Membership Services explains, "Ryan's role came out of our continued effort to better understand our member's journeys and learning processes, and what stumbling blocks they may encounter. With all of the options and freedom to explore, though, comes room for confusion about where to get started, or the feeling of being overwhelmed. That's where Ryan comes in- he's here to make sure you're on the right trajectory from the start, or to get you back on track https://antabusealco.com with your goals."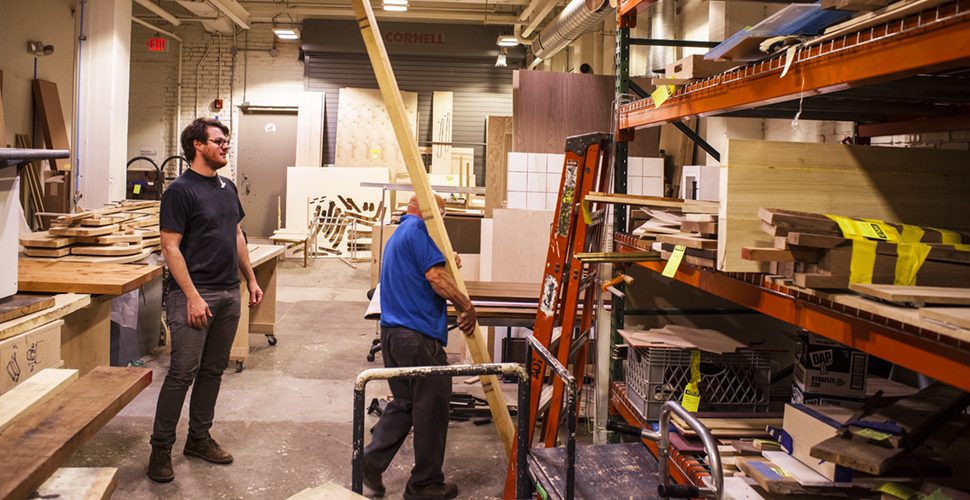 "Much of my role here is moving small mountains so our members can enjoy a smooth and productive experience." – Ryan Hyde
Navigating the Shop
Ryan has a great knowledge about our facility, how to utilize it and how to make memberships effective. He hosts New Member Orientation, tracks member progress, and is a host of Getting Started at NextFab. In addition, he helps Member Services and the Events team plan and deliver programming in support of members.
"I help our members take advantage of the many resources and opportunities we have at NextFab. I want everyone who walks through the door to have the best possible experience. To achieve this, I offer free member consultations. These normally start with determining what they want to learn or make, then connecting them to the appropriate resources."
Ryan cites a recent example of helping to coordinate a member project successfully. "A member, Milton Quranda, is building an electric motorcycle. He would like to 3D scan the entire bike so he can design the outer fairings. Our scanner is kept upstairs and bringing the bike to the scanner was impossible.  He also needed a full 2 days to complete the scanning process. I helped Milton to coordinate with multiple departments to facilitate moving the scanner. We were able to move it to the metal shop loading area, where he could complete his scan." This required coordination with 3D manager, Walt Barger; metal shop manager, Matt Watson; and our IT and facilities managers to find a solutions that would work for Milton. In a busy shop like NextFab, it can be difficult to coordinate between multiple department heads. As a member advocate, Ryan was able to sort out the details efficiently.
While Ryan focuses on the South Philadelphia location due to its size, similar services are also available at the North Philadelphia and Wilmington locations through their dedicated staff.
If you are new to NextFab, have a project you need help facilitating or are interested in a NextFab facility tour, please reach out to Ryan directly or schedule a tour below.
Sign-Up for Our Newsletter