Local Market Growth
NextFab's community market program is quickly becoming a must-attend monthly event in Philadelphia. The Community Market for Makers and Shakers showcases the work of members in a venue that is much more than a simple point of sale. Spearheaded by North Fourth Location Manager Melissa Guglielmo and Assistant Marketing Manager Marcelle Rice, the market is an evolution of previous events. Marcelle Rice explains, "I'd helped plan events like Makers and Beer where the goal was to bring the community together and celebrate the incredible work that our members create. Even before my time there were successful events that took on a show-and-tell format."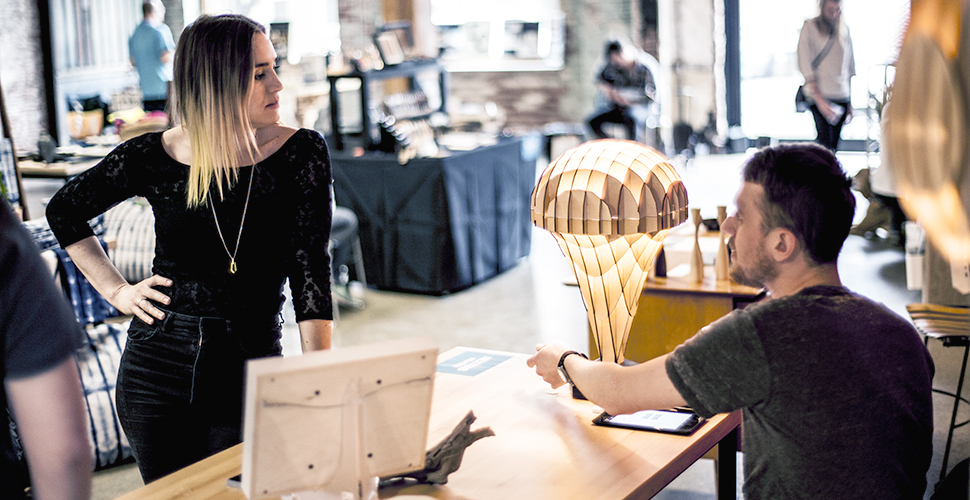 Melissa Guglielmo adds, "I have been listening to many members express the need for more opportunities to get feedback on their work, seeking the validation that their efforts are worthwhile. Bringing together an event that would fill these members' needs and invite local makers from the Philadelphia area to connect with the community through existing resources was the original idea. All of the makers and shakers are working hard to figure out so many roles. From fabricating their designs, photographing their work, promoting themselves through social media – the hustle is real and I wanted to start this market to help."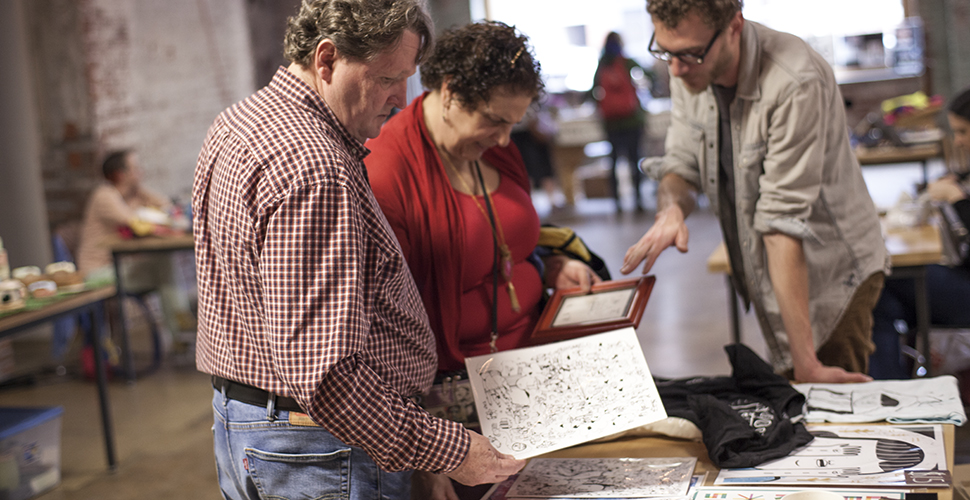 Connecting a Creative Community
In addition to connecting members with potential customers, the event is a great way for makers to meet makers. It's exciting to see a friendly face from the shop in the market and see their finished product on display. The space at 1227 N. 4th Street is ideal, it's a clean, open environment adjacent to the shop – inviting curiosity and interaction.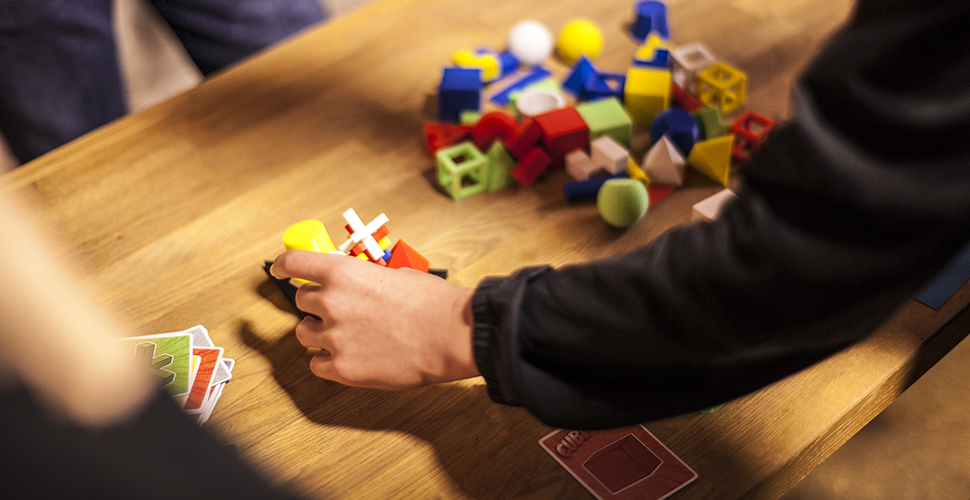 It always amazes me how excited everyone is when they walk in the door, whether they're participating or just attending. This space and this neighborhood have a creative spark that's hard to ignore. –Marcelle Rice
Marcelle elaborates, "My favorite part of this market series has been getting to see the wonderful communication between vendors. Because there's such a range of experience and products, it's a really good mix of people who all have something in common. They get to share their tips and stories with each other and expand their professional network. There's also something very special for the attendees, I think, about getting to experience the space where the work they're admiring was actually made. It really completes the story. People don't often consider how things were made but it's so important for understanding our environment and everything around us. It's an enlightening experience to know how something was made and then to even make something yourself. I think it's something everyone should try."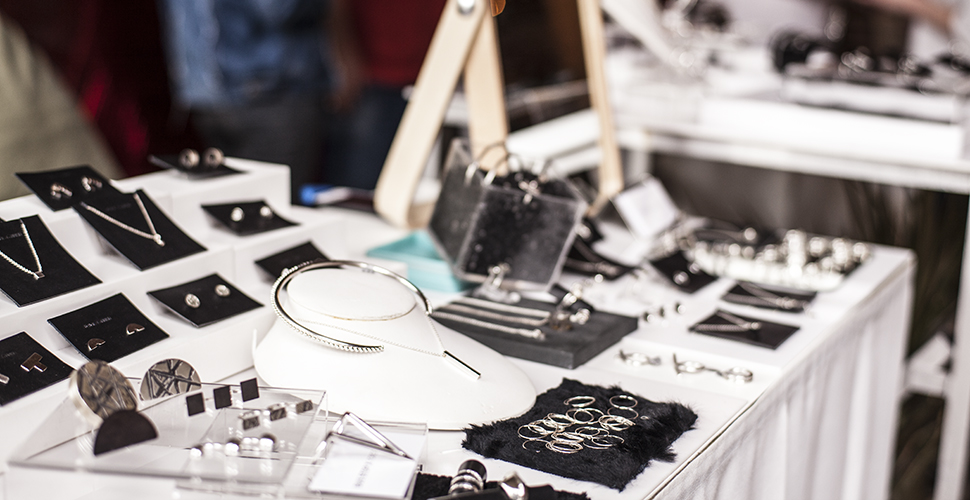 Melissa adds, "When you are wearing [many] hats, it is always refreshing to meet others who are going through this same juggling act. This gives them an opportunity to learn from each other and see how others creatively solve the challenges that running your own business can present." 
Connecting the Dots
In addition to the peer to peer networking, Melissa has worked hard to expand the network to the broader community. The Resource Exchange and Philly Fixers Guild connect with vendors and visitors and provide valuable resources in the neighborhood. Through Melissa and several other staff members NextFab is currently reaching out to other organizations in Philadelphia to include in this broader scope program. In June, a representative from the City of Philadelphia's Commerce Department spoke to market vendors about programs that are available through the city to help small businesses grow.
NextFab is committed to helping our members find the resources that they need to make a viable living off of their skills and designs. The Community Market was started to bring tangible support to all the local artists, craftsmen, and makers alike! –Melissa Guglielmo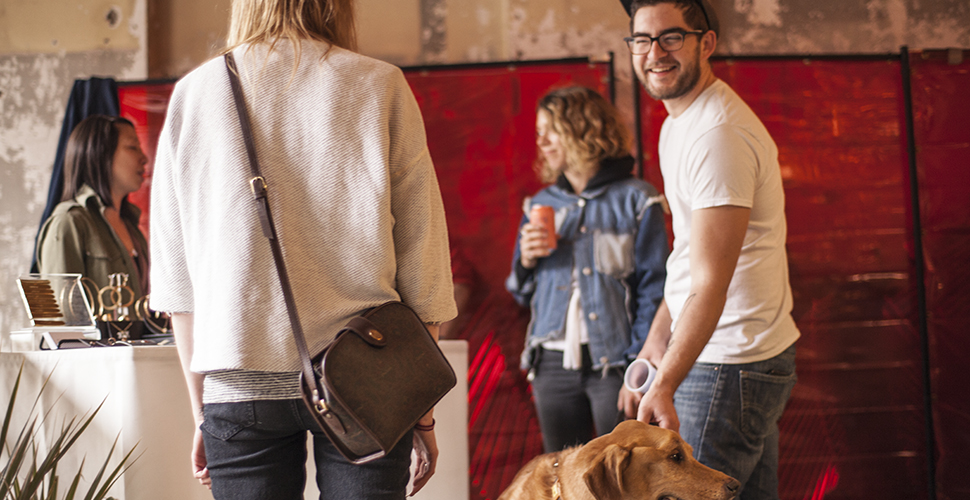 Marcelle and Melissa's clear passion for what they do is infectious. "I have loved opening our doors to the public and bringing in the surrounding people (and dogs!) to see what is being made right in their neighborhood," Melissa says. "We offer tours of the studios during the market and this gives visitors a chance to see other NextFab members hard at work turning chunks of wood into bowls or sheets of metal into jewelry. This is a really inspiring place to work. I love sharing that feeling and empowering the do-it-yourself spirit that exists in us all."
Let us know if you can make it to the next Community Market for Makers and Shakers.