As NextFab's RAPID Hardware Accelerator program has grown, its reach has extended dramatically. For the Fall 2017 cohort, thirty-seven teams submitted applications from across the US as well as France, Brazil, and India.
Five teams were selected from Philadelphia, New York City, and Boston. In addition to providing access to state‐of‐the‐art equipment, software, and training to help hardware entrepreneurs jumpstart their businesses, NextFab is also investing up to $25,000 in each of the teams.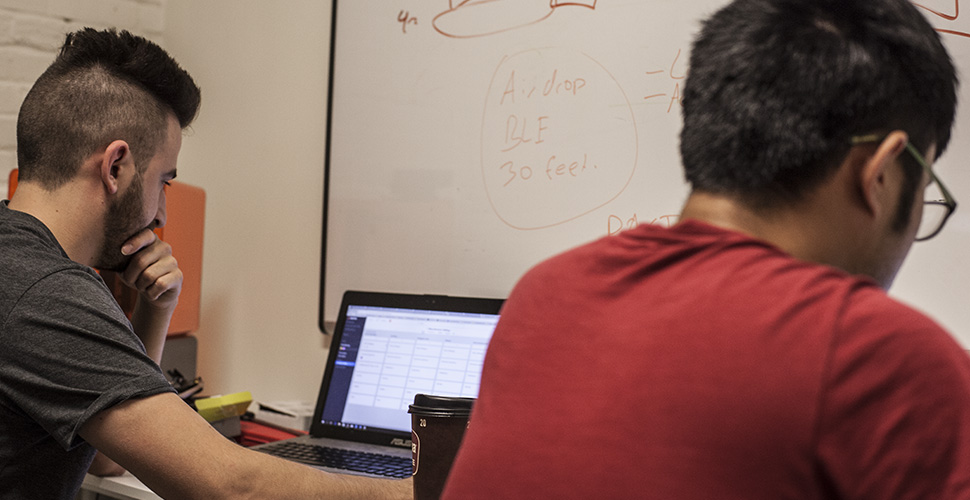 The five selected teams for the Fall Cohort are as follows:
"In the past, entrepreneurs have been drawn from Philadelphia to larger metropolitan centers like New York and San Francisco to take advantage of more established startup ecosystems," observes Ken Tomlinson, NextFab's Chief Financial Officer. "NextFab's RAPID Hardware Accelerator is reversing this trend and drawing great hardware startups from other areas to Philadelphia."
Philadelphia has many great advantages for startups, including affordable living, broad access to universities, manufacturing resources, ease of access to other East Coast cities and of course, NextFab!
Tomlinson continues,"There is strong demand for the tailored mixture of funding, product development, and business development services that we offer."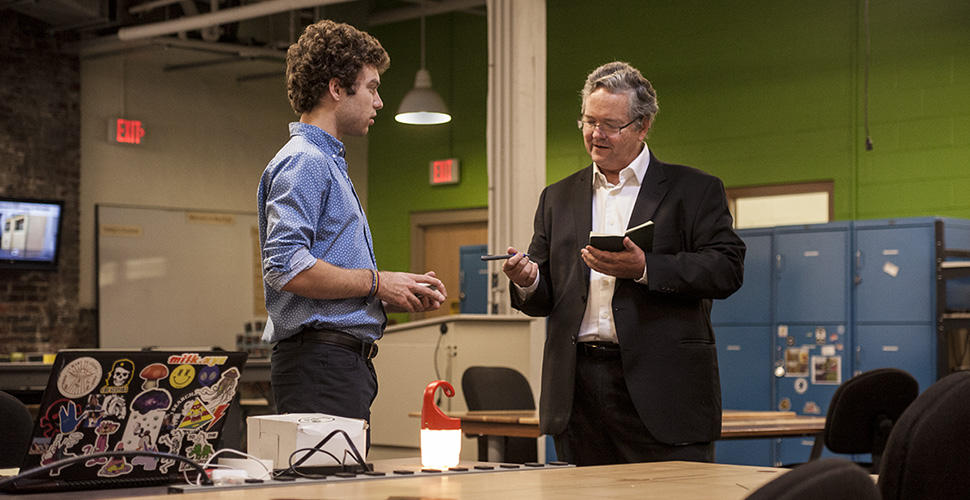 "This is attracting hardware entrepreneurs from other regions to NextFab and Philadelphia," says Todor Raykov, NextFab's Venture Services Manager, who runs the accelerator program. "Actually, the demand was so great and the applications were so good that we elected to expand our cohort and accept five teams this time. One is coming from New York City, while another hails from Boston. Now our goal is to help them utilize some excellent local manufacturing resources and show them that staying in the region, growing their operations here, and hiring talent in Philadelphia makes economic sense."
Unruly Studios is a great example of one of the dynamic startups that is currently enrolled in the RAPID program. Unruly Studios has an experiential product that teaches kids to learn to write computer code through building interactive games. The games are interactive and physical, combining active play with real learning.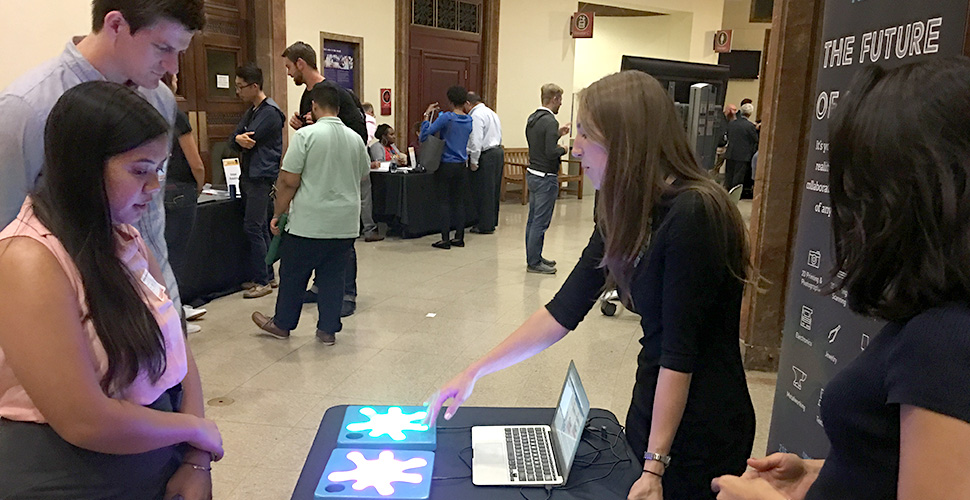 Founder, Bryanne Leeming explains why a Boston based startup would come to Philly for the RAPID accelerator, "We found out about NextFab through our Education Lead, Amon Millner, who was familiar with the program and recommended it to us. We chose to come to Philly from Boston for the program because we are excited about the community at NextFab and the superior hardware manufacturing services. We are launching for pre-orders next week through a crowdfunding campaign, which also launches our manufacturing process."
The next RAPID Hardware Accelerator application cycle starts on November 1st.
For more information about NextFab's programs for hardware startups, please visit:
https://nextfab.com/grow/venture-services
Sign-Up for Our Newsletter