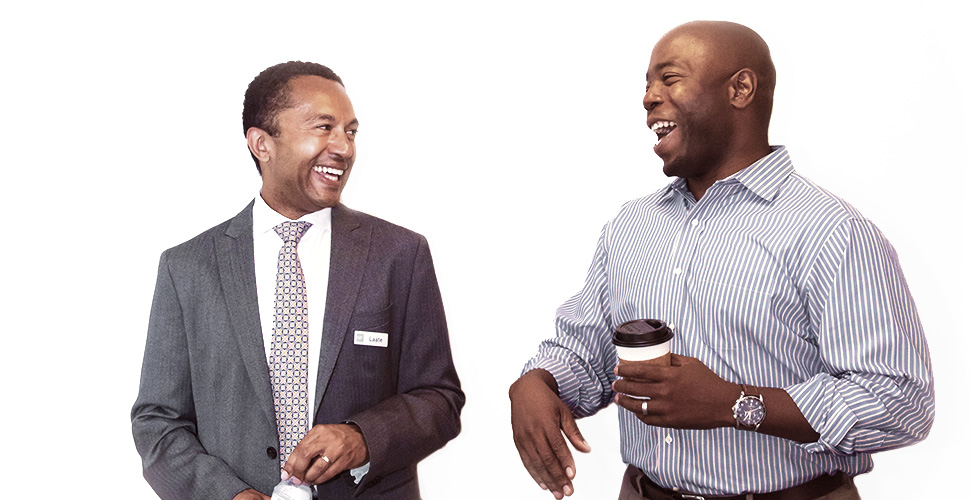 Laate Olukotun, NextFab's Director of Marketing for the last two and a half years, and longtime member, has moved on to pursue an exciting new opportunity a little closer to his North Jersey home.
It's hard to explain exactly what Laate has meant to NextFab due to both the scope of his work and all that he contributed outside of that scope. I met with Laate frequently as a part of his team and even when he was having a bad day, he always brought a smile to my face through his unconquerable lightness of character and enthusiasm.
Laate and I were both members at the original Market Street location and both attended the "farewell" party, celebrating the move to Washington Avenue. Evan Malone gave a rousing speech at that party, stating the intention of NextFab moving forward. At it's inception, NextFab was about "access to tools" and moving forward it would be about "community". No one embodies that ethos better than Laate. His joyous laugh can cut through even the most cacophonous din of shop noise and he never passes by without an enthusiastic exclamation or a poignant quip. During his time at NextFab, he was so excited about members work and wasn't shy about letting them know. He brought all of these attributes to his marketing role, steadfast in his mantra of user centered design and member service.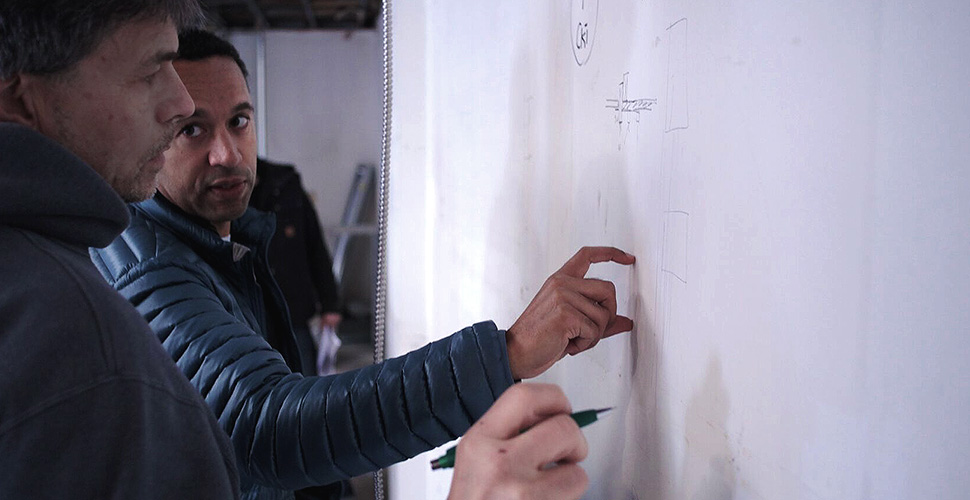 "I've loved my time here at NextFab. It's amazing to think that I almost moved to the Bay Area in 2011 because I wanted access to tech opportunities. Instead I lucked out and found NextFab at 3711 Market Street (or OldFab, as many enjoy calling it). I walked in and took a tour and walked out that day with a new membership. I had no idea that such an innocent trip would lead to such an incredible period of exploration and expansion in a city that I never really knew. I've learned so much from and with all of you, and I'll always cherish our time together. Thanks for everything, and keep up the incredible work!" -Laate Olukotun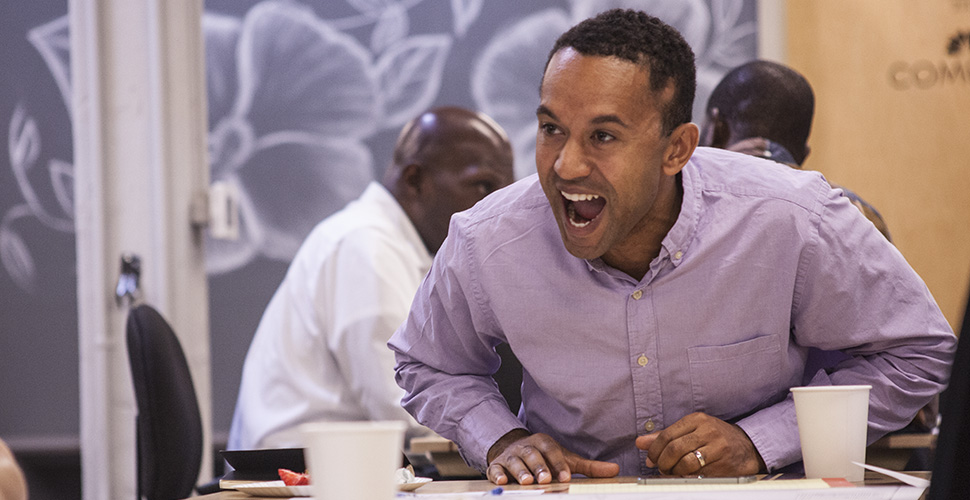 "Laate was the best boss I've ever had. He's energetic and positive but also an incredibly talented leader who worked well with everyone. He can immediately command any conference room with his positive energy and, with a wealth of experience and passion, he has a framework or a diagram to help explain any scenario. Every meeting with Laate was both a learning experience and an absolute pleasure.
From studying user centered design, to listening to podcasts on design thinking, or even just starting up a conversation with a stranger, Laate is a people person in the truest sense.
He showed our whole team that understanding how our members navigate our services is the key to creating better offerings. We even used the knowledge we gained from those months of research and analysis to inform the design of our new website. NextFab's brand and visual presence never would have gotten to where it is today without Laate. My lasting impression of him, besides his contagious laughter and endless enthusiasm, will be that he did everything in his power to set us up for success. I'm so grateful for the time that I got to spend working with him and for the legacy that he left behind."  – Marcelle Rice, Assistant Marketing Manager

"In the spirit of the season we are so thankful to have had the opportunity to work with Laate, and grateful for all that he's done. Beyond his numerous professional accomplishments here, we will miss his infectious laugh, and the warmth and enthusiasm that he brought to NextFab. We look forward to seeing him around as a member as often as his new role allows, and wish him the best of luck in his new role!" – Julie Logwood, Chief Administrative Officer
"His positive impact on our company cannot be overstated. Laate – and his excellent team – elevated the structure, strategy, and professionalism of our marketing, and honed our brand. I'll miss him, but wish him a wonderful new trajectory! P.S. Don't tell him this, but I also hope to hire him to consult on an upcoming project" – Evan Malone, President
Laate will be missed, but his presence will endure through the legacy of his work. His work in developing the beautiful new, user-focused website, working to support and promote the North Philly location and the design and build out of the Wilmington location are but a few of his accomplishments. He worked with me in developing the speaker series, established to foster and encourage design thinking in our maker community. He super-charged the marketing department by building and mentoring an incredible team and blueprinting a long term program. Eric Kaplan, current Business Development Manager who is stepping up into the role of Director of Sales and Marketing, has been well set up for success, thanks to the foundation Laate has built. I'm excited to follow Laate's successes as he moves on to new things. Good luck with your next steps, Laate!
Sign-Up for Our Newsletter