PRODUCT CONCEPT
A client came to NextFab with a concept for a novel exercise device that was a combination adjustable hand strengthener and rotating push-up base. The idea was borne out of the client's extensive strength training experience and his desire to maximize efficiency when exercising. He had a patent and an initial prototype and engaged NextFab's Product Development team to take the next step in his development effort and design and produce an improved alpha prototype.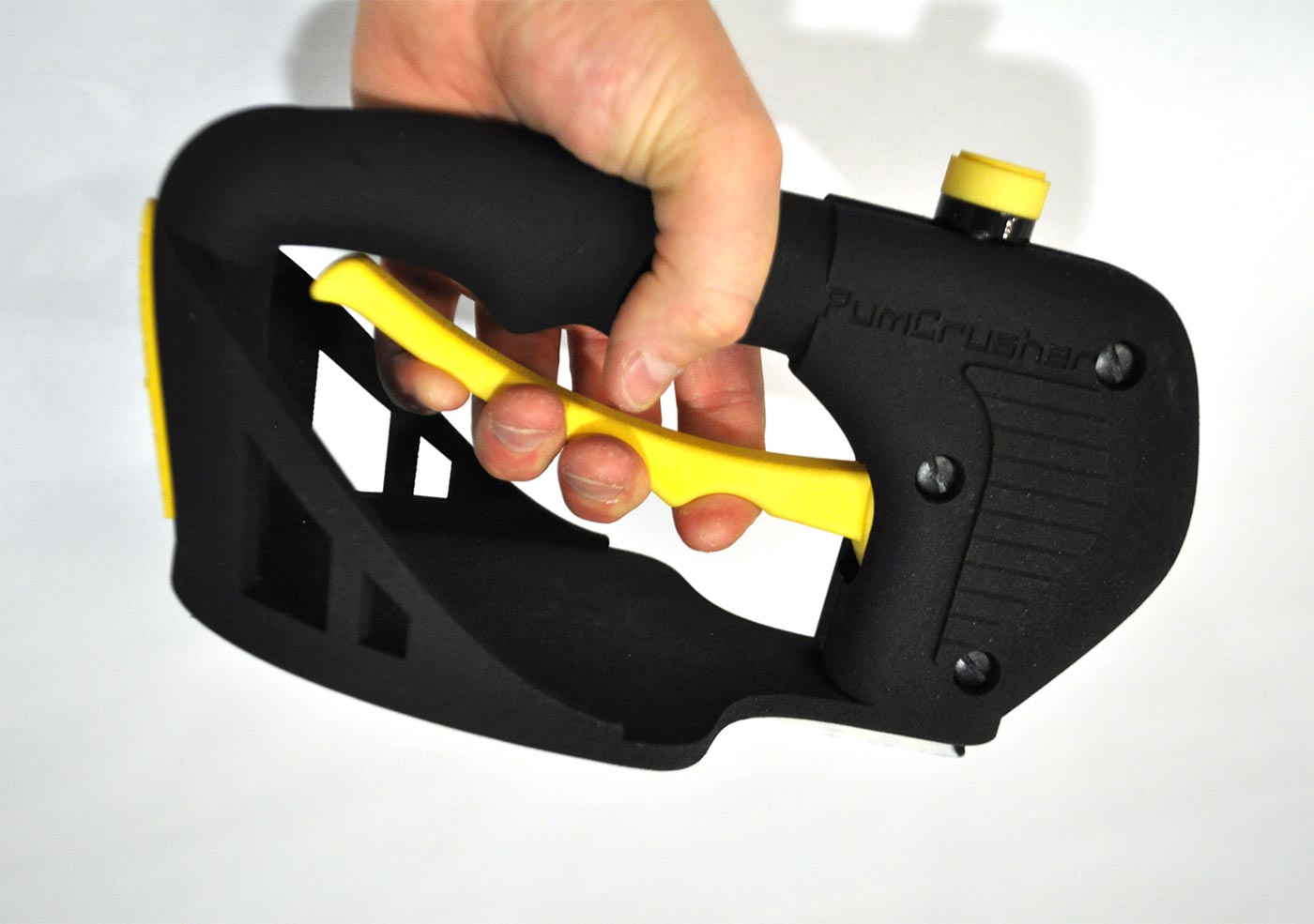 DEVELOPMENT PROCESS
One of the key challenges the project presented was integrating the various features that make the device unique into a cohesive product. NextFab's team started by researching the problem and potential solutions then sketching a variety of design concepts based on client-provided inspiration. Working closely with the client, NextFab refined and screened the concepts until a few were selected to explore in detail through prototyping.
The internal mechanics and product ergonomics were developed using initial prototypes made from plywood and clay. The design was then transitioned into 3D Computer Aided Design and additional prototypes were 3D printed, tested, refined, and iterated. Once the client and NextFab team were satisfied that the design performed as intended, the final custom components were 3D printed in a durable nylon plastic and assembled.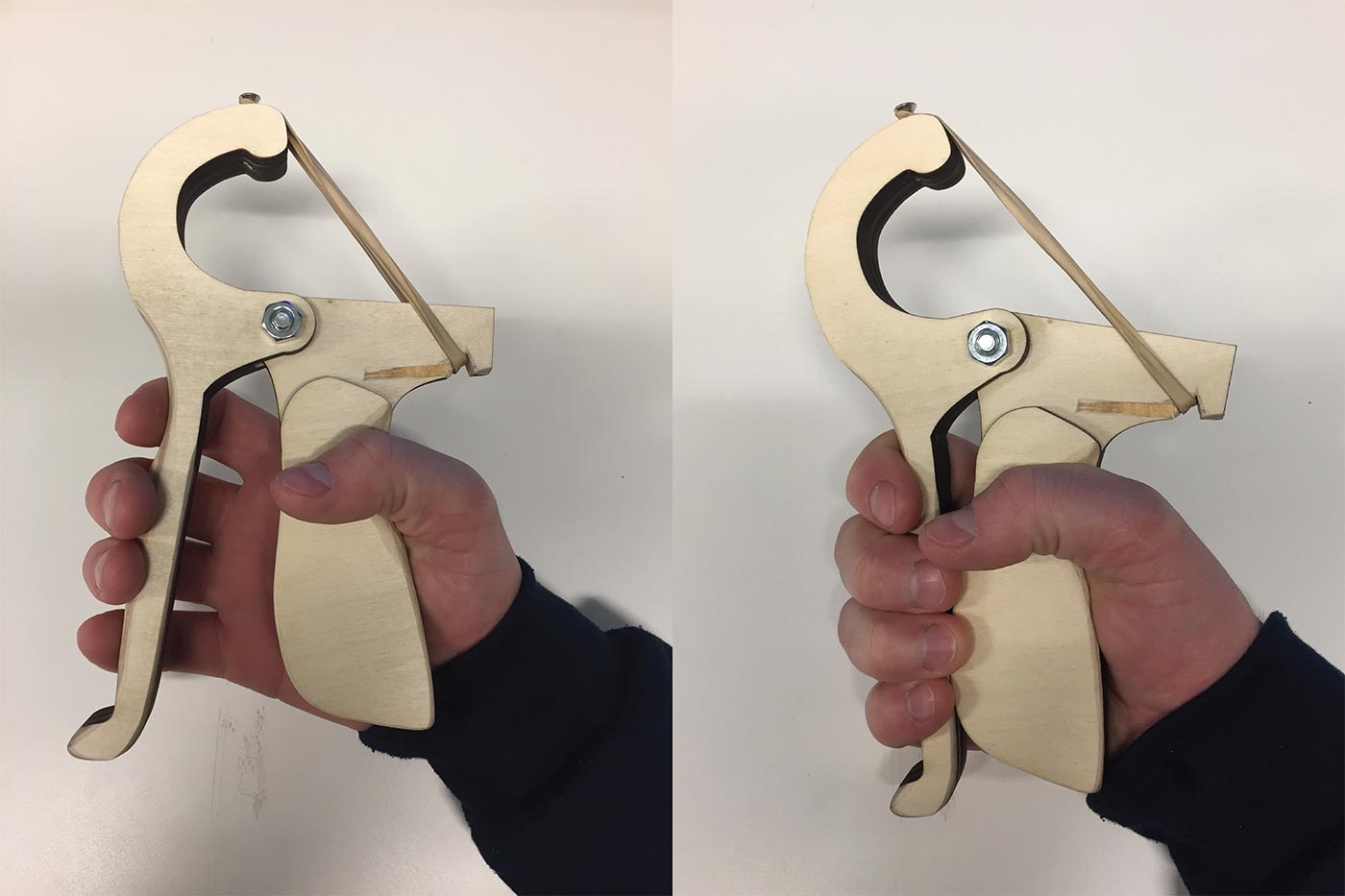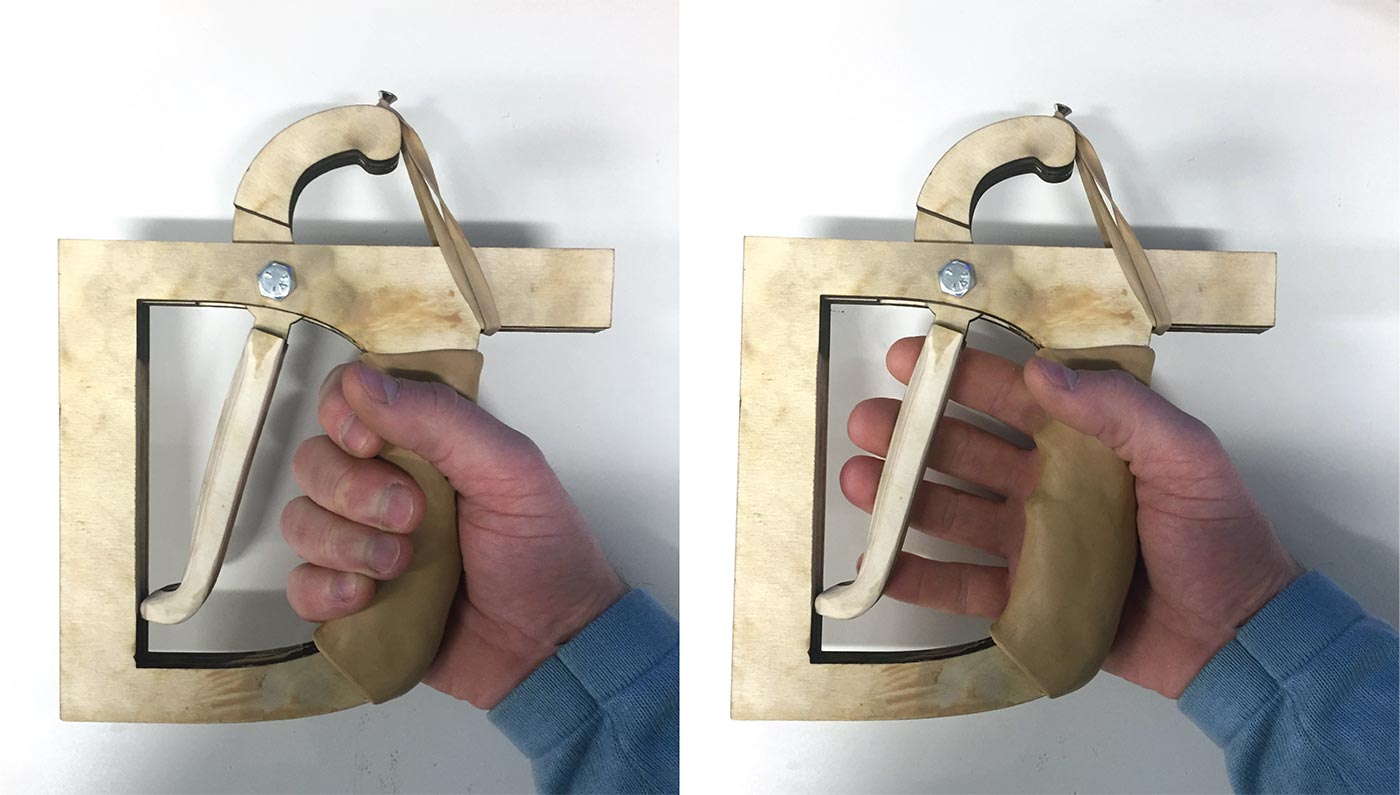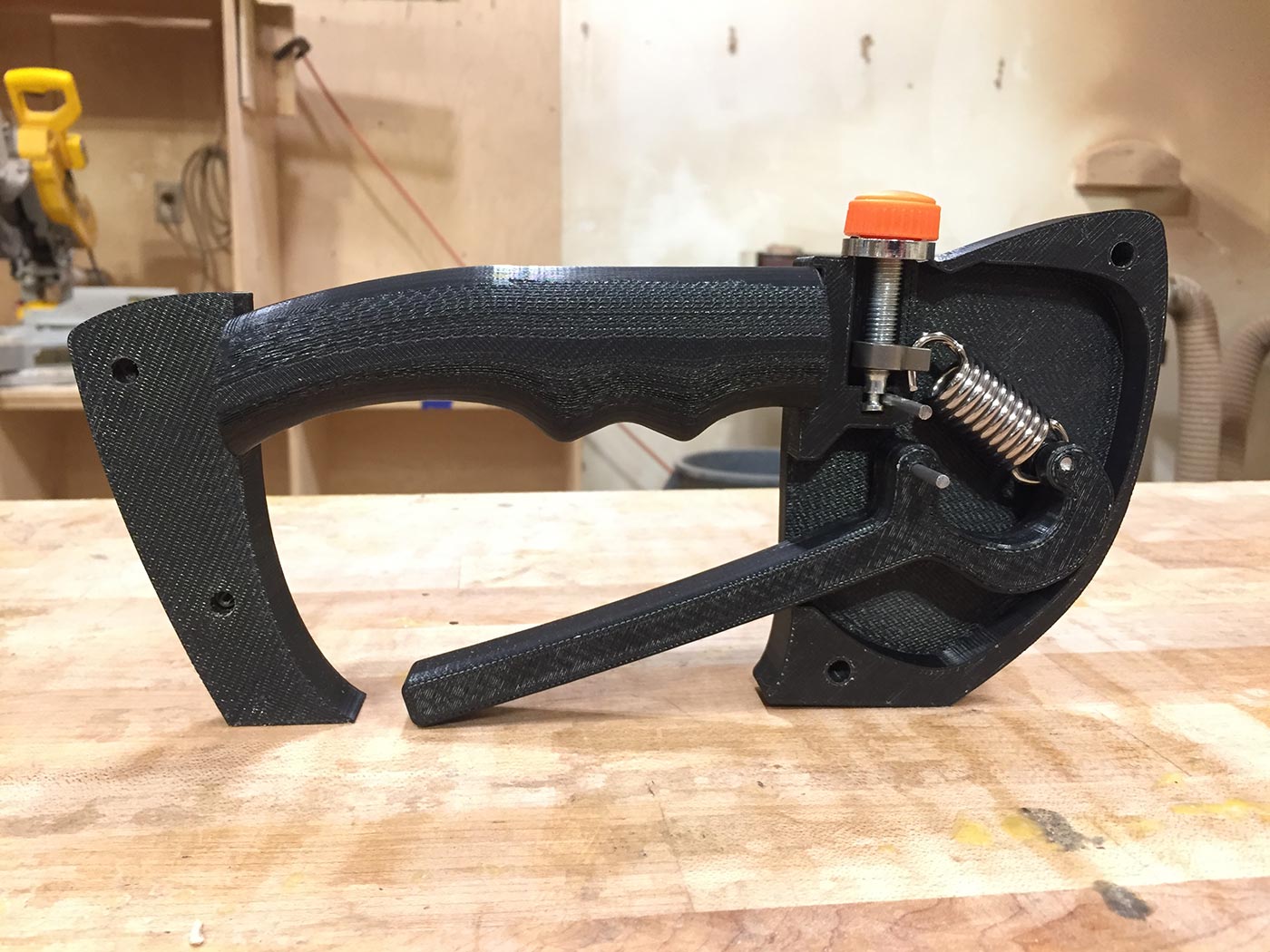 OUTCOME
NextFab designed and delivered two copies of a polished alpha prototype that performed the desired functionality and had the look and feel that the client was looking for. The prototypes enabled him to proceed with the next round of user testing and demonstrate the product to potential investors.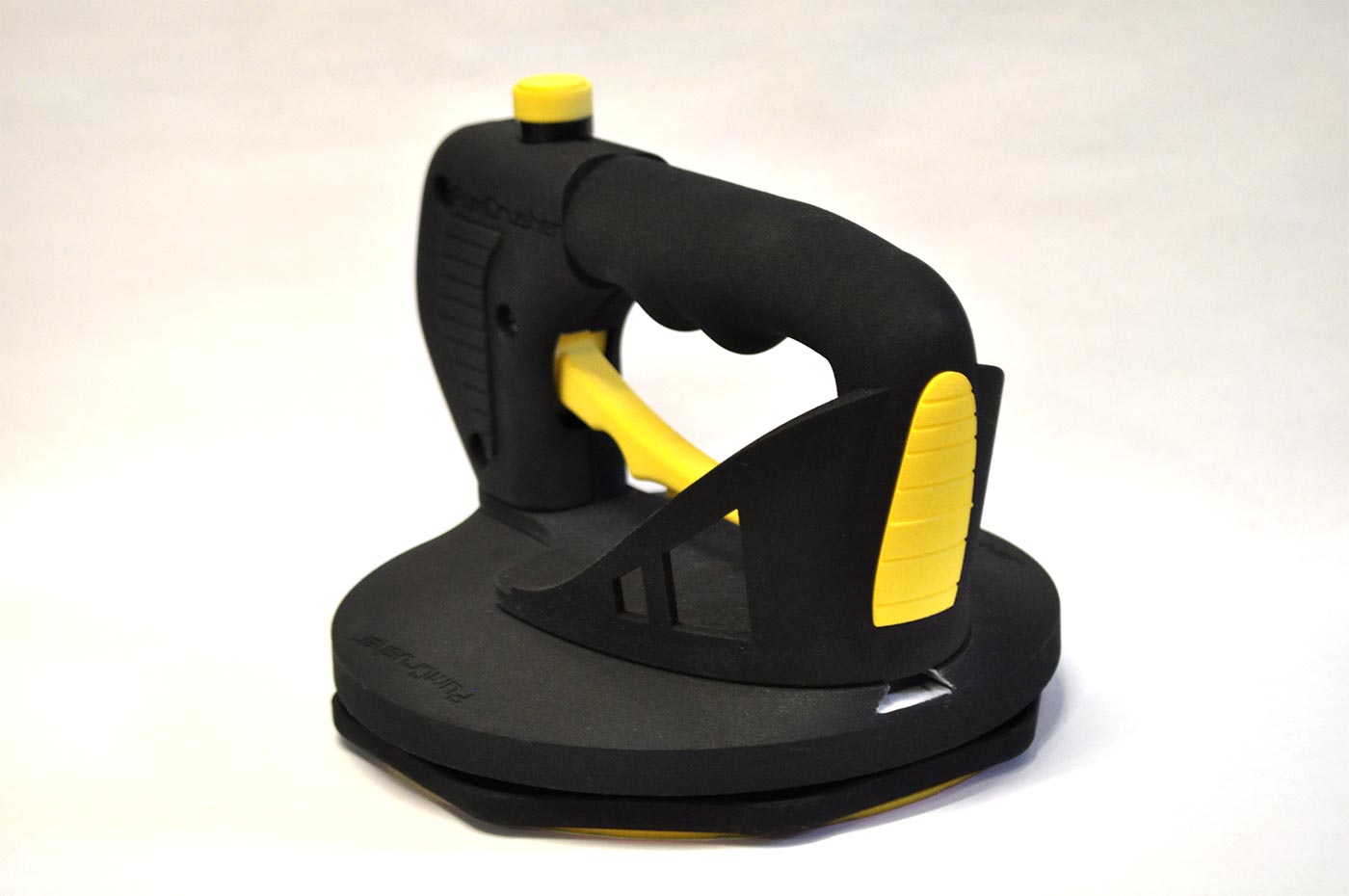 Sign-Up for Our Newsletter