PRODUCT CONCEPT
SonoSolve is a startup company founded out of the University of Pennsylvania who aims to eliminate catheter-associated complications using a non-invasive method to clear obstructions and biofilms within catheters. The company had developed a functional laboratory prototype that demonstrated the technology and was looking to transition that technology into a commercial product. With that goal in mind, SonoSolve partnered with NextFab's Product Development team to develop a conceptual design and physical demonstration model of a commercial, hand-held version of their product.

DEVELOPMENT PROCESS
The team of NextFab designers began the process by meeting with the client to understand the use case and discuss the inspiration and vision for the product. With that information in hand, the designers generated a large number of product concept sketches. A handful of those concepts were selected by the client and refined using a series of digital and physical prototypes. The prototypes provided a clear picture of the proposed solutions and enabled the client to choose a concept for the physical demonstration model. The model was 3D printed in a high resolution plastic resin then painted and polished. As a final touch, NextFab integrated a working LED light into the model that lit up when the device's power switch was activated.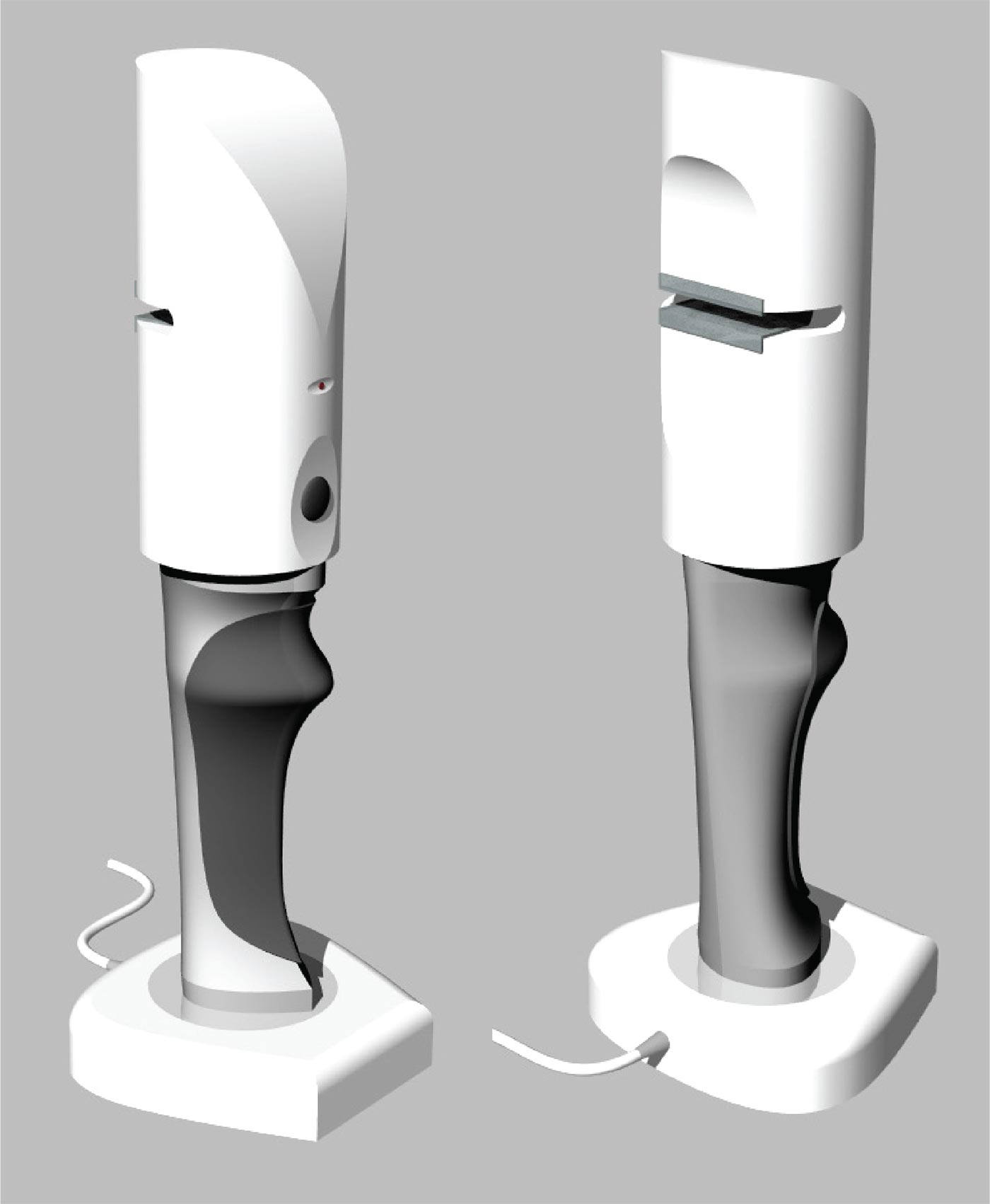 OUTCOME
The SonoSolve team used the product design and physical demonstration model developed by NextFab to effectively communicate their vision for their commercial product. In fact, the model helped them win a startup demo day competition and raise additional funding to continue development of their product and company.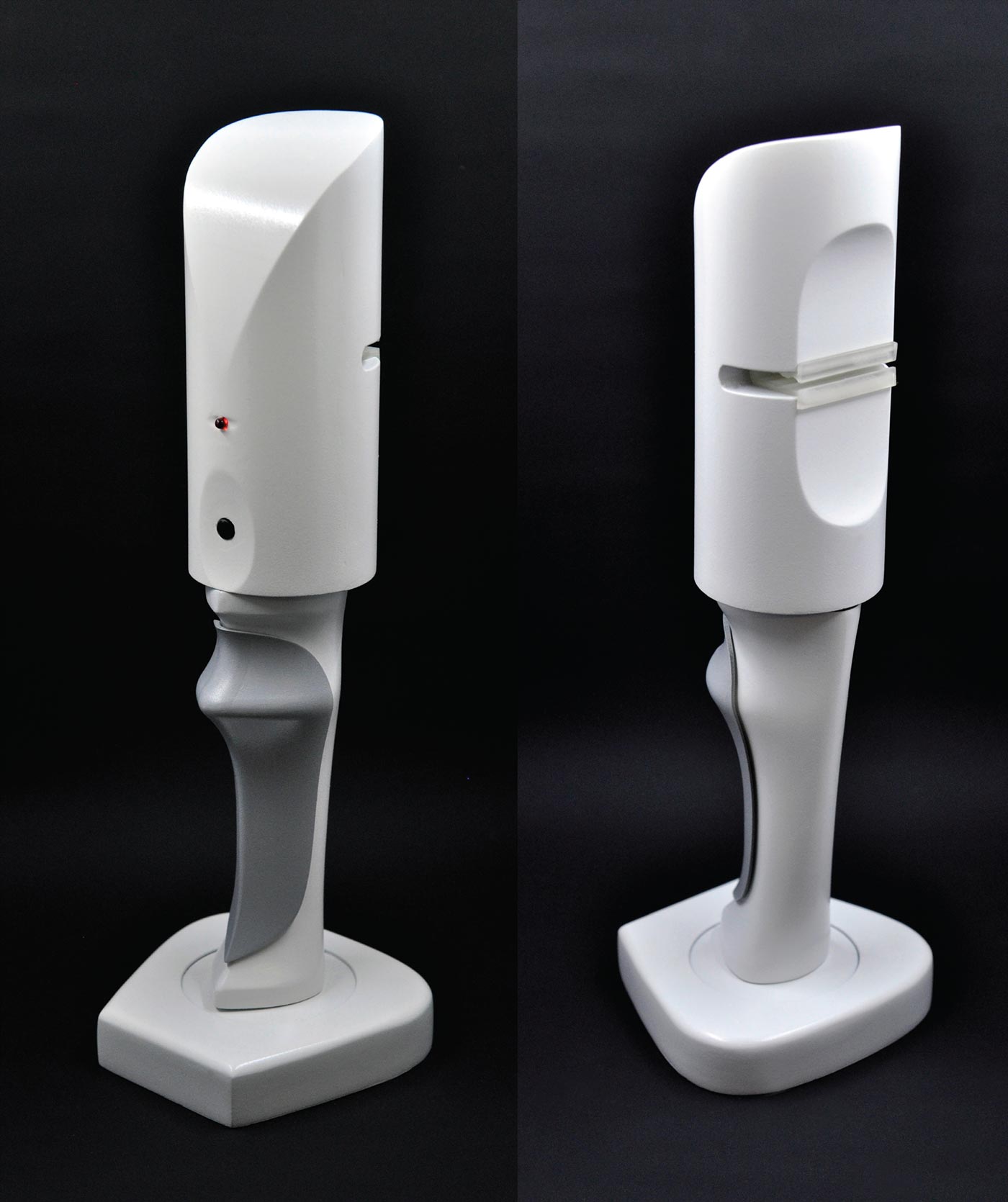 Sign-Up for Our Newsletter