Our spring cohort propels forward with breakthrough performances.
NextFab's hardware accelerator continues to flourish with the spring 2017 RAPID cohort. This exciting mix of med-tech companies are quickly gaining recognition and funding as they refine their products and businesses.
The four new companies are: Blue Dragon Bioimaging, developing advanced microscopy; Circalux, developing healthy lighting; Strados Labs, developing asthma monitors; and VTA, developing therapeutic apparel.
Each RAPID participant can receive an initial investment of up to $25,000 from NextFab as part of the program. Additionally, they gain access to the tools and avenues to pursue larger investments. With the talent pool that comprises the current cohort, success seems to breed success. Only weeks after their acceptance into the program, the teams raked in further accolades. Notably, three of the four companies made considerable funding gains through local startup competitions.
"Three of the RAPID companies managed to raise a total of $96,000 during the course of just 7 days. Our goal is to help them deploy this capital as efficiently as possible into the development of their products and business operations."- Todor Raykov, NextFab Venture Services Manager
Circalux Wins JAZ Tank $10,000 Prize
Circalux designs lighting to minimize sleep disruption. The Circalux portable LED lantern, designed for hospital care, can be used anywhere that non-disruptive illumination is needed. Circalux won a $10,000 prize from Jefferson University's JAZ Tank healthcare start-up competition on April 18, 2017.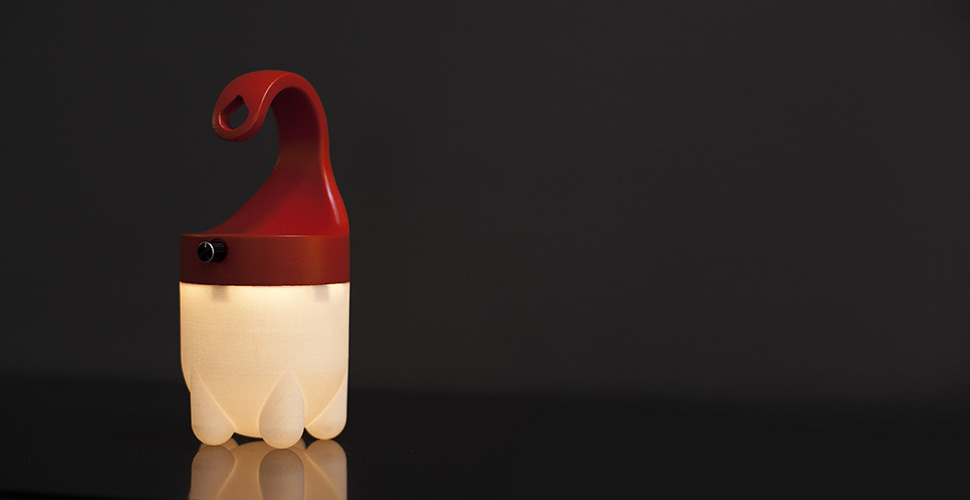 "I first learned about circadian rhythms as an engineer at Drexel, and the importance of light as a stimulus on melatonin and pretty much everything in our bodies and minds. Starting medical school, I wasn't on a crusade to target poor lighting, but I was quite underwhelmed with hospital lighting and the apparent lack of patient or provider-centered design." – Lorenzo Albala, Circalux
Strados Labs Wins $55,000 in Temple's Be Your Own Boss Bowl
Strados Labs had tremendous success at the Temple University Be Your Own Boss Bowl, a business plan competition. The startup is working on a wearable asthma monitoring device called Pulmawear. Pulmawear provides real-time symptom monitoring, medication tracking, and personalized analytics for asthma sufferers.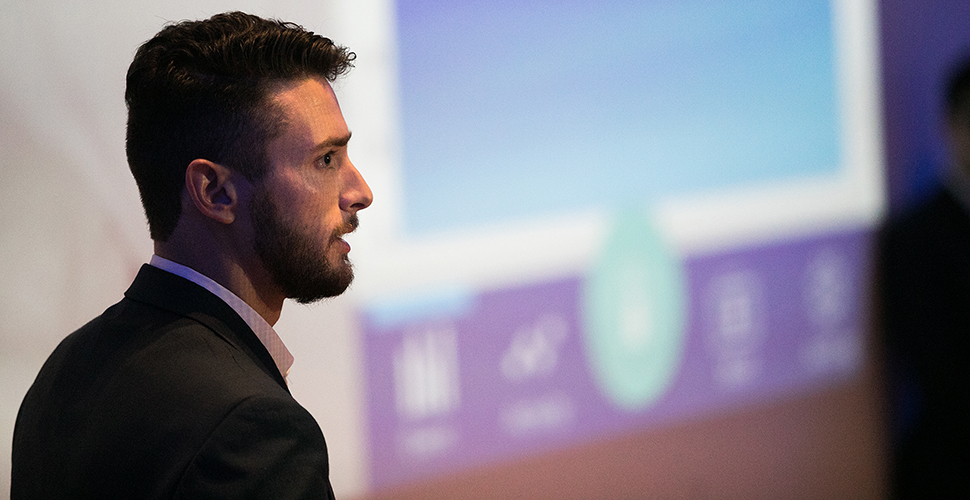 "Ken and Todor have provided great feedback and guidance on how to execute our goals effectively and how to design and develop a crowdfunding campaign… The Accelerator has really been a great stepping stone for development after winning the Be Your Own Boss Bowl and getting the capital to move forward with Pulmawear." – Nicholas Delmonico, Strados Labs
VTA Scores $17,500 in the University of Delaware Hen Hatch Competition
Inspired by an interview with an amputee, Amira Idris founded VTA. Learning about the pain that amputees can suffer and the pitfalls of long term painkiller use, she sought a solution. The result is a sleeve that amputees can wear that uses vibrations to ease pain.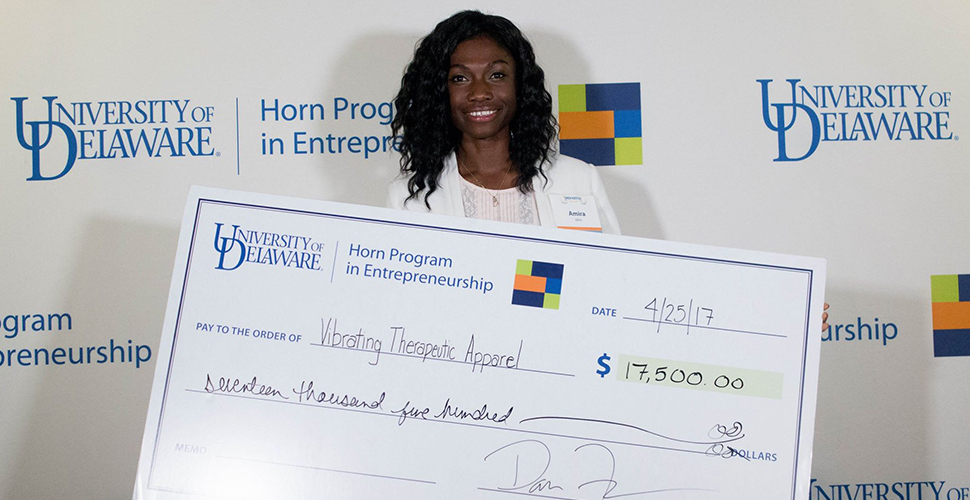 Winning the University of Delaware Hen Hatch Startup Competition was incredible. It was an honor to have had the opportunity to present my startup to a panel of accomplished judges, who chose Vibrating Therapeutic Apparel as the winning company in the alumni track of the competition. It made me appreciate the opportunity I had been given to showcase my company, and raise funds to finance our mission to help people with amputated limbs manage pain. – Amira Idris, VTA
"There are no free lunches when starting a new venture," states Laate Olukotun, NextFab's head of marketing. "These teams were awarded for their incredible insight, ideas, and dedication in pursuing their goals. NextFab is thrilled to have played a role during this critical point in their development."
Are you interested in joining our next cohort? Our application window begins on June 13th.
Each startup's work will continue for months, if not years, as they bring their products to market. Completing the RAPID program is an important step as they push towards product launch. The spring 2017 cohort's work culminates with a graduation ceremony on June 30th.