LipSync Buildathon
June 18, 2017 @ 10:00 am

-

6:00 pm
Building assistive technology for people with disabilities.
NextFab has partnered with Makers Making Change to host a LipSync Buildathon. During this event, makers will build an open source assistive technology, the LipSync, that enables a person that has no use of their hands to use a touchscreen device. This mouth operated joystick which allows a person to control an onscreen cursor with minimal head and neck movement is an open-source hardware project funded by Google. It uses 3D printed parts, and Arduino Mini board, and other common parts that can be soldered to a provided circuit board.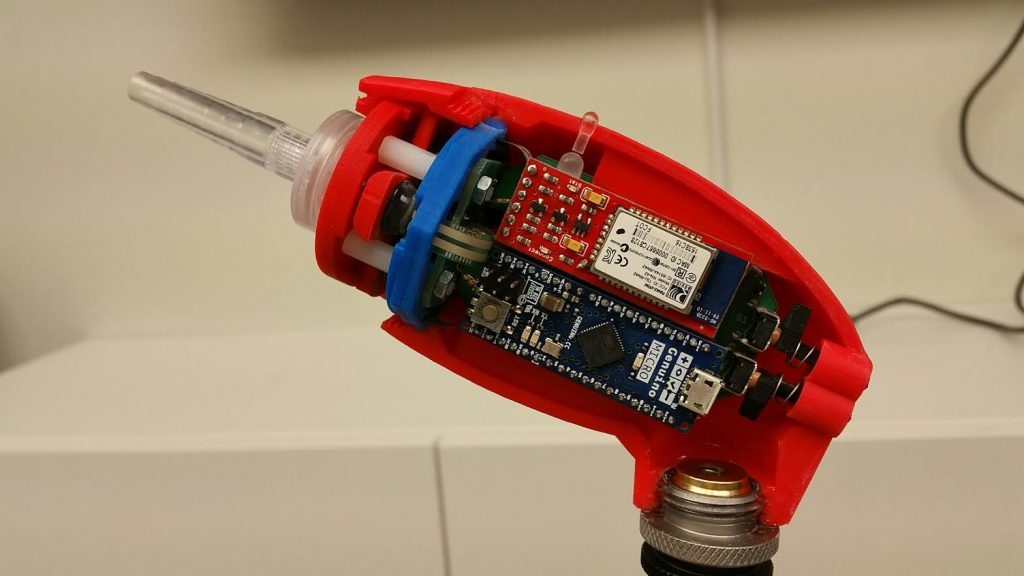 This is an opportunity for you to build an assistive device, and to apply your knowledge and skills to address a real world need of a person.
The goal is to have each team help a person leave the event with a working device, giving the recipient the opportunity to independently use technology like the rest of us.
Teams will be supplied with the tools, components, parts and instructions, and will work together to assemble, solder, 3D print components, transfer the code onto an Arduino board, and mount the device to a wheelchair. They will be supported by the LipSync creators, the Neil Squire Society, and their new program, Makers Making Change: connecting makers to people with disabilities to create open-source assistive technologies. No experience is required, and an introductory soldering lesson will be given at the event.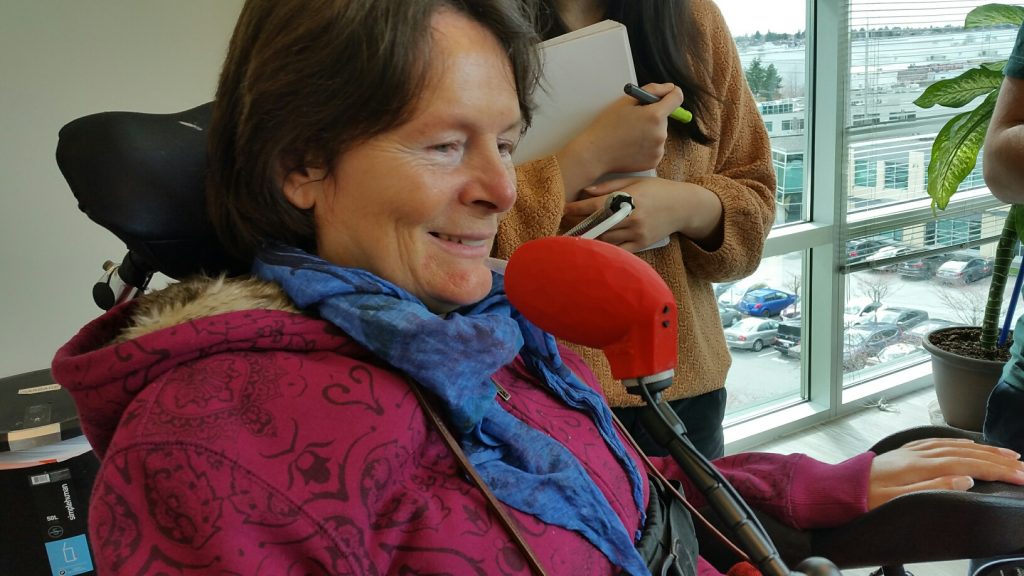 If you are interested in participating in this event, receiving a LipSync device, or would like to help support this program with a donation, please RSVP below. Tickets for build participants are $10 each, and funds will go towards cost of materials.  A light pizza lunch will be provided. For ages 14 and up.