Sustain Your Neighborhood Local Art and Food Festival
May 21 @ 11:00 am

-

6:00 pm

Free
In partnership with Olde Kensington Boutique, NextFab will be hosting the first-ever 
Sustain Your Neighborhood Art and Food Festival
 happening at our brand-new location on North American St. There will be live music, food from Sor Ynez, an activity tent for all ages, local sustainability-focused resources, and over 40+ vendors including some familiar NextFab member faces such as 
Ray's Reusables
, 
Idol Light
, 
Leah Creation
, 
Linda Celestian Art
, 
Scrapyard Aesthetics
, 
Kate Dannenberg
, 
RethinkTANK
,
ADHD Loops
,
Maria R Schneider
,
Backyard Mansions
, Henna by Emma, Met.al, Heal The Peace Within,
Ash & Rise Atelier
, Needle Wielders, Kline Designs,
Nudeworks
, Nifty Thrify's,
juicebox workshop,
 and many more! Some of the sustainable resources you'll be seeing are
Circle Compost
, 
FabScrap
, 
Rabbit Recycling
, 
Circular Philadelphia
, 
Papermill Food Hub
, and 
The Rounds
.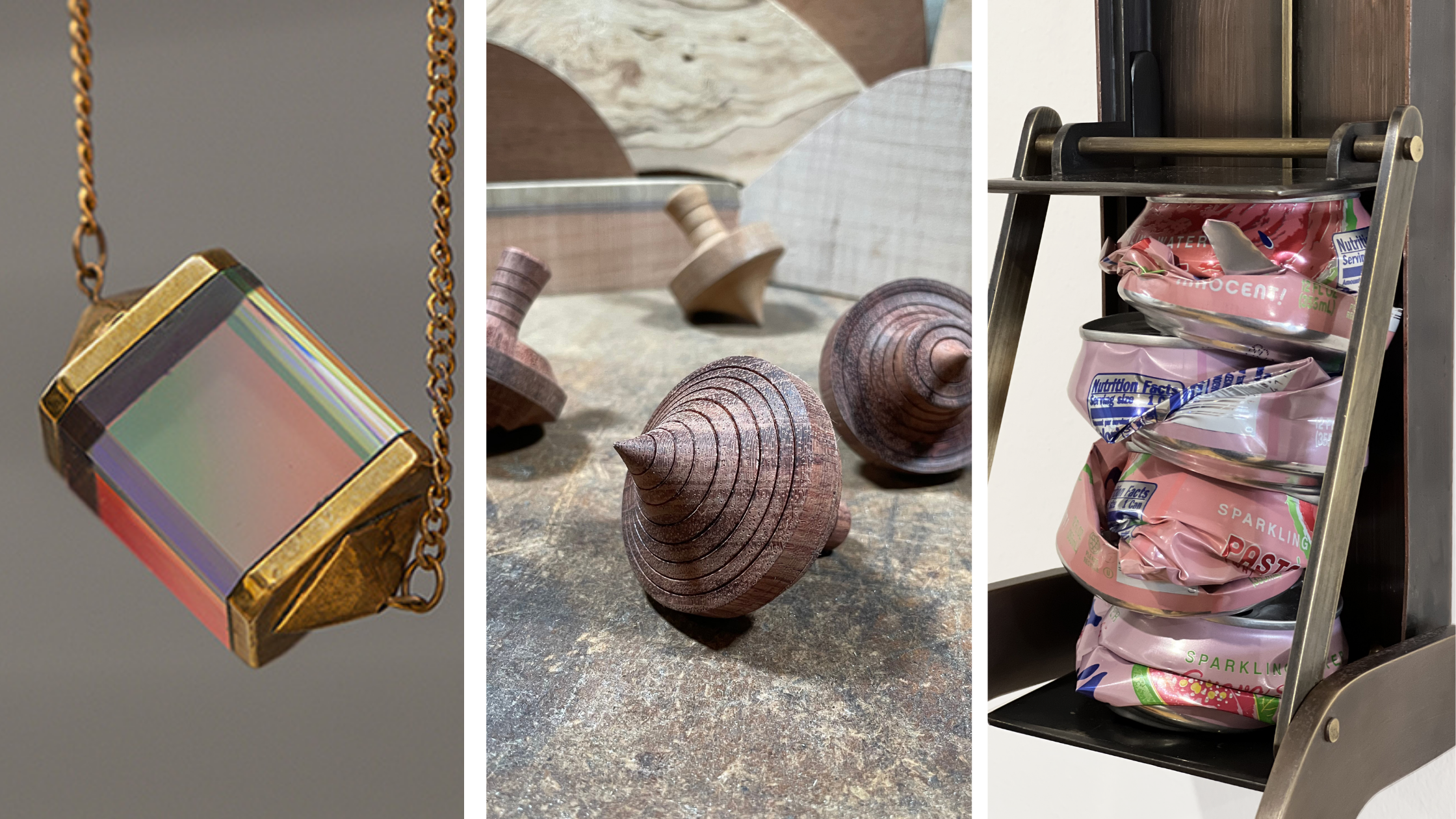 In the NextFab spaces, we'll be running demos in our shops and have rolling tours of our studios from 12 – 4 pm.
Papermaking with Anne, Coco Allred, and Lia Huntington

Despite the digitization of

much of the world's day-to-day activities, paper accounts for around 25% of waste in landfills, globally. Most paper waste is, materially speaking, in perfect condition – it's just outdated news, junk mail, a stack of misprints, etc. NextFab staffer, Anne, will be joined by members Lia Huntington and Coco Allred to demo the ways they utilize waste paper in their work – from sculpture to functional pieces of furniture. Come learn how to pulp paper, create 3-dimensional forms and even make your own moldable clay out of yesterday's news!

Metal Shop

NextFab metal instructor and fabricator, Michelle Kwiecien will be making a can crusher in the Metal Shop (an awesome way to save space in recycling bins and trucks on pick-up day!). Watch the sparks fly in the metal shop and learn how to pack even more recyclables in your recycling bins! 

Woodshop/Main area 

Can you turn mushrooms into wall tiles?

NextFab "fun guy" Tim will explore the use of "mycelium" material by redirecting the woodchip waste from our shops to be used as a substitute for the mycelium to grow into wall tiles and other forms.

This amazing material is the root-like structure of a fungus, a mass of branching threadlike hyphae that can fruit into mushrooms and other fungi

. When dried, mycelium becomes a dense and resilient structure and can be used to make packaging materials, bricks, and artificial leather. 

Joey Catrambone

Come check out wood-turned projects from local maker Joey Catrambone, all created from the scrap bins here at NextFab. 

Lathe Zone

NextFab staffer and master luthier/woodworker Ryan Hyde will be turning scraps from his guitar-making production into new pieces on the lathe. 

Textiles

Check out member Michiko Arai, whose work will be available to view in the NextFab Textiles studio. Their one-of-a-kind jackets and other handmade wearables are created using "slow fashion," or simply put in the sustainable fashion sphere, as awareness and approach to creating pieces that consider the processes and resources required to make clothing. View the craftsmanship invested in their pieces! 

Jewelry

Machele Nettles of Idol Light 

Member Machele Nettles of Idol Light will be showing off some of her finished pieces, as well as show off some of her jewelry-making process in the Jewelry studios in NextFab. Sourcing her materials from the waste streams of optical glass manufacturers, she reverts them into the twinkling pieces that can have another life.  These prisms are found throughout the scientific community in fields like astronomy, engineering, and laser optics, and are even in everyday objects like cameras and magnifying glasses, as well as far away places like spacecraft, satellites, and even the Moon and Mars!  This upcycling of materials is something they think should be seen MUCH more in terms of what we create and purchase.

Lasers

Try your hand at creating your own jewelry out of paper chains! Piece together laser-cut pieces of scrap paper to create your own jewelry to take home. 

Private Studios

Meet the maker behind Fishtown Signs, Troy Musto, and see his studio, housed in the NextFab makerspace, and check out behind the scenes of his workshop as well as some of his in-process pieces.

Mezzanine –

As seen in the Da Vinci Art Alliance's solo exhibition, "Prayer Beads for the Anthropocene," come view artist, Lia Huntington's installation of paper sculptures in the NextFab mezzanine. Through these pieces, Lia explores how we sustain ourselves in a world so full of destruction, and how we can learn to use where we are in this age of the Anthropocene to foster a sense of safety within ourselves. These resulting fiber, paper, and fabricated metal structures she created will act as portals to explore our individual experiences as we move through life within Philadelphia.

Lobby Area 

Come view the work NextFab x Center for Art in Wood Residency Fellow, Robert Aiosa. This residency is designed for artists in Greater Philadelphia working in the medium of wood and requires reclaimed wood must comprise at least fifty percent of the work during the residency. 

Aaron Harel's A.J. ZONE Designs –

Philly-based drummer and maker, Aaron Harel uses the excess of high-quality, but otherwise unused waste from the drum shell building to create functional decor and lighting fixtures made from up-cycled drum shells. On view in the NextFab gallery, view these functional and sustainable pieces.
Join us Saturday, May 21st to support local makers, and connect with sustainability-focused resources!
To apply to be a vendor fill out this
form
.
If you are a local charity or sustainability-focused maker/artist please reach out to sean@oldekensingtonboutique.com to get involved!