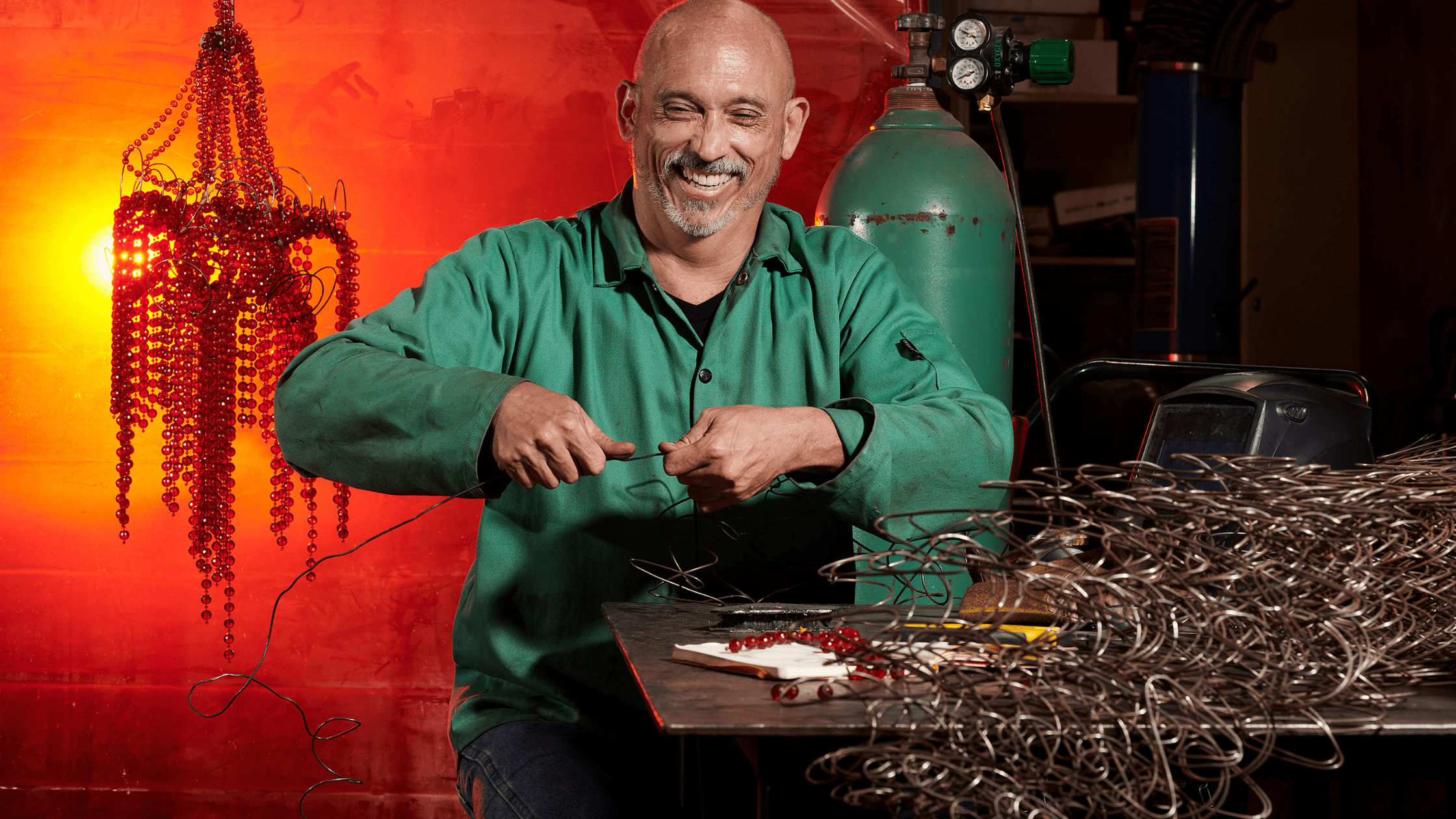 "Part of my journey is, as I was finishing my formal education, I experienced a life-threatening illness, which took me many years to recover from. So, in the process of recovering, I started making artwork again and was able to meet people who were able to help me. During my illness, I realized it's important to have moments of inspiration every day. My goal is to enrich people's lives." – Kevin B. Huang
Meet the hands behind the handmade.
There is hard work, handiwork, and humanity behind each thing we purchase and place in our lives. In this guide, we are peeling back a layer to the unseen stories that fuel the making of beautiful products. These pieces are the culmination of the makers' stories, experiences, skills, and passions. You'll meet Margaux of TWEE, a mother of two who grew a sidewalk chalk business out of her kids' classroom. Khai Van's engineering degrees brought to life a visual representation of the rich worlds found on your bookshelf with his company, MINI ALLEY. You'll see the singular moment when Jazpur gained their passion for bringing representation and joy to the world of skating through their strikingly-illustrated skateboards, HYLYTE Skateboards.
Their stories bring transparency to the heart behind the products, so you can feel proud of the gifts you give. Being a patron of their work makes you a part of their story.
Welcome, as we introduce the makers, their stories, and their products behind the 2022 Holiday Gift Guide.
Most Likely to Warm Your Home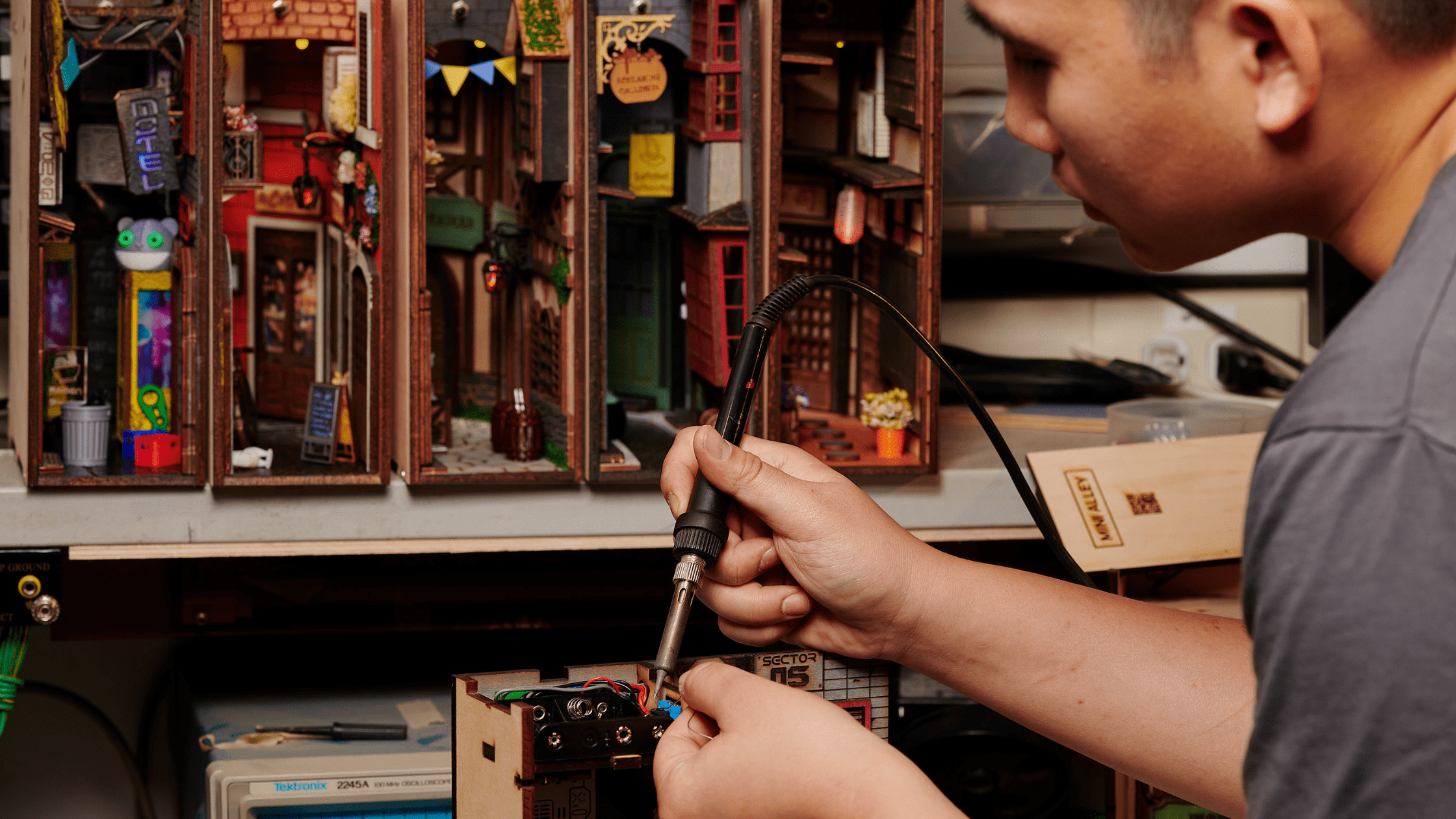 "I am a tech enthusiast, crafter, and entrepreneur. I have a B.S in mechanical engineering and an M.S in electrical engineering. My business started as a hobby, and I saw the opportunity to take it to another level, so I went for it. Getting here today took a lot of hard work, creativity, dedication, and luck." – Khai Van
MINI ALLEY
LOMA LIVING
TOMBINO
PANDEMIC DESIGN STUDIO
UNTITLED_CO
ERIC ZIPPE FINE ART
STONEHOUND STUDIOS
IDOL LIGHT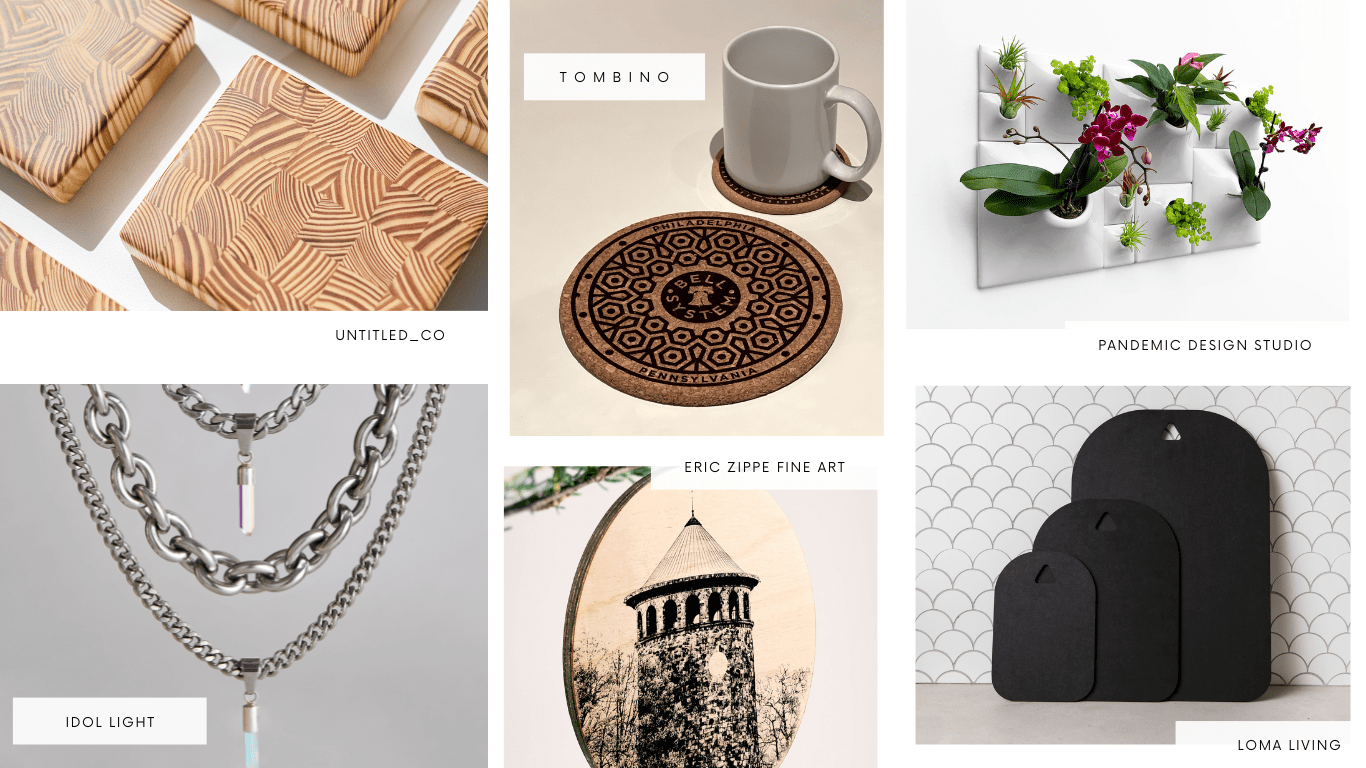 Have a Holly, Jawny Holiday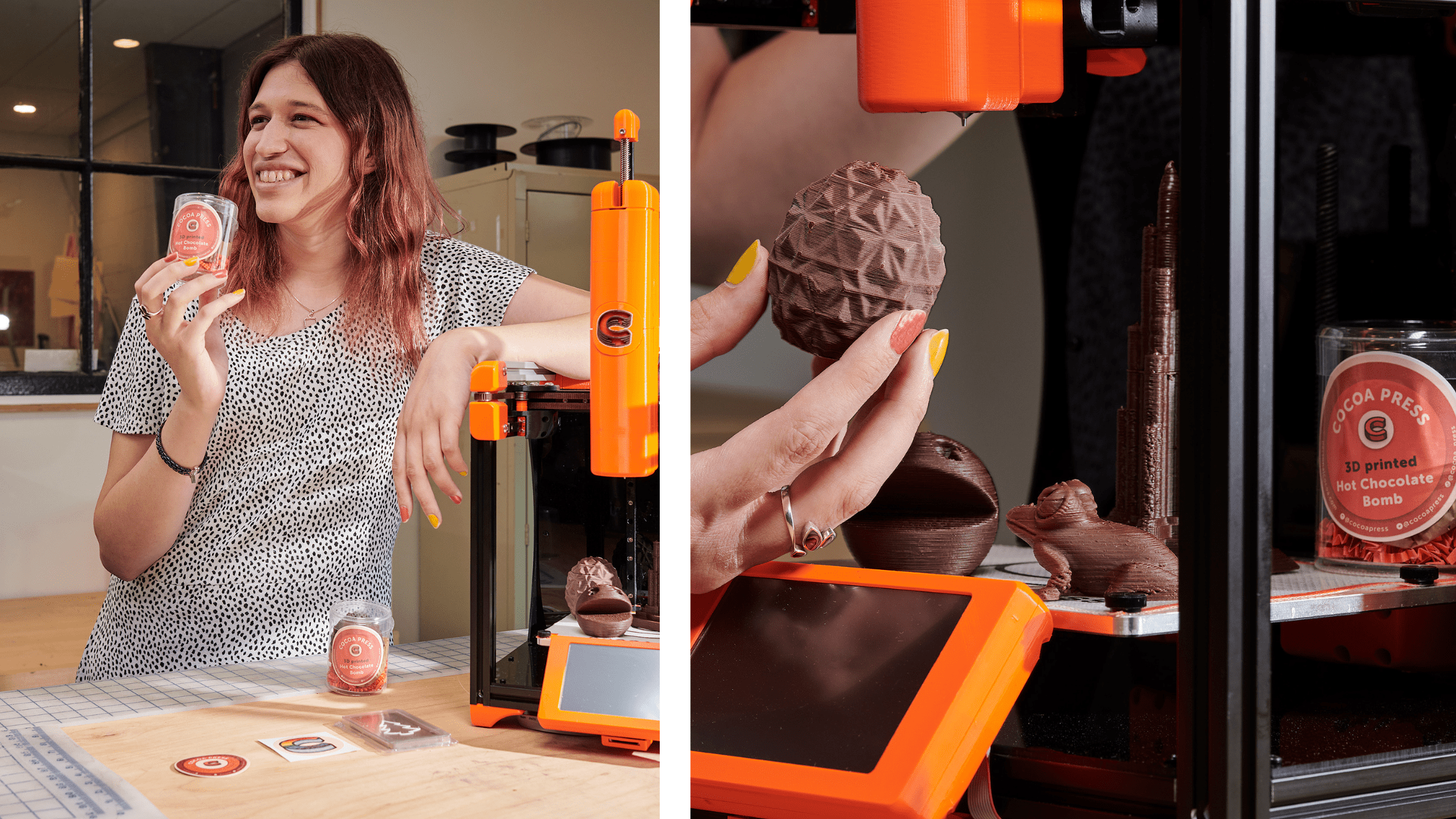 "My background is in mechanical engineering,[and] Cocoa Press started back in 2014 when I was a senior in high school. I was just interested in 3D printing, and I was interested in how you could make 3D printing into something new." – Ellie Weinstein
FISHTOWN SIGNS
COCOA PRESS
MARIA SCHNEIDER ARTE
JAWNAMENTS
PHILLYPLASTICO
GIRL HOLDING A PEN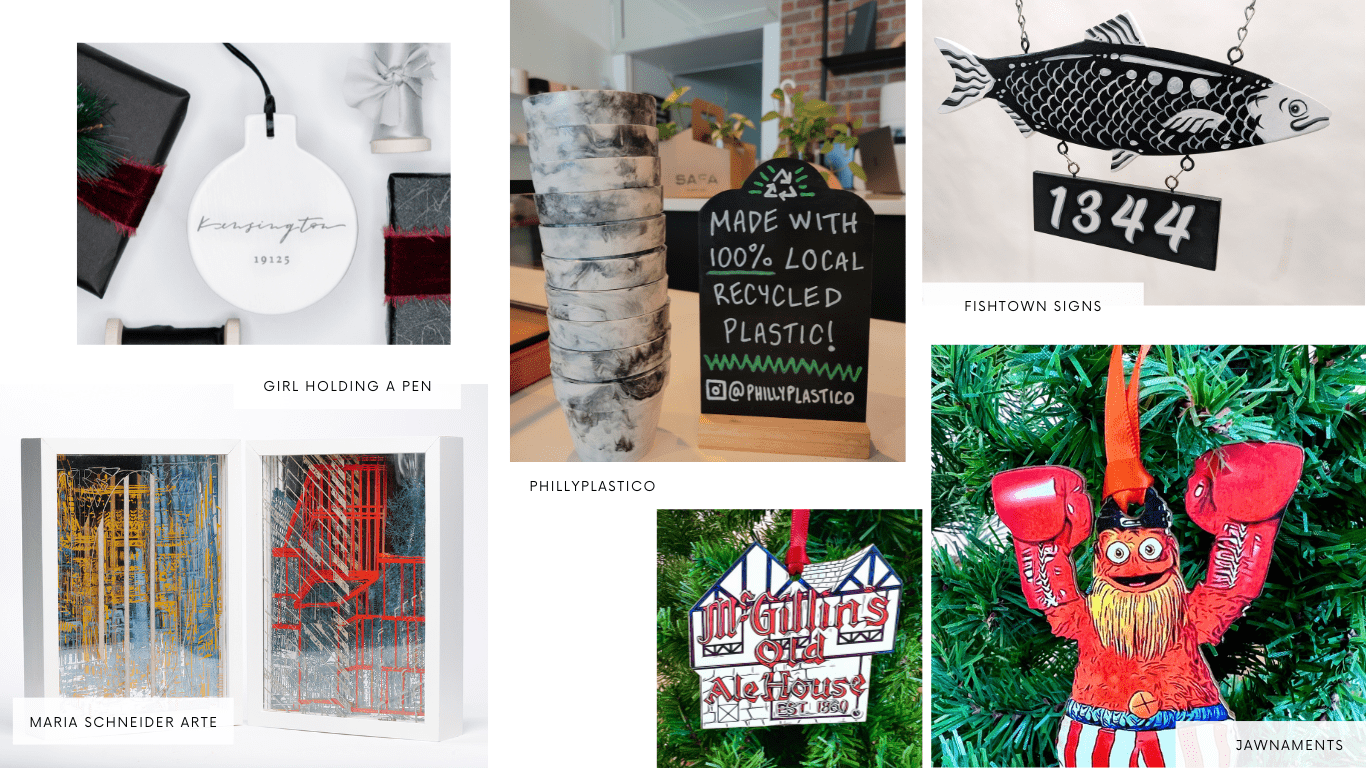 Most Likely to Put a Smile on Their Face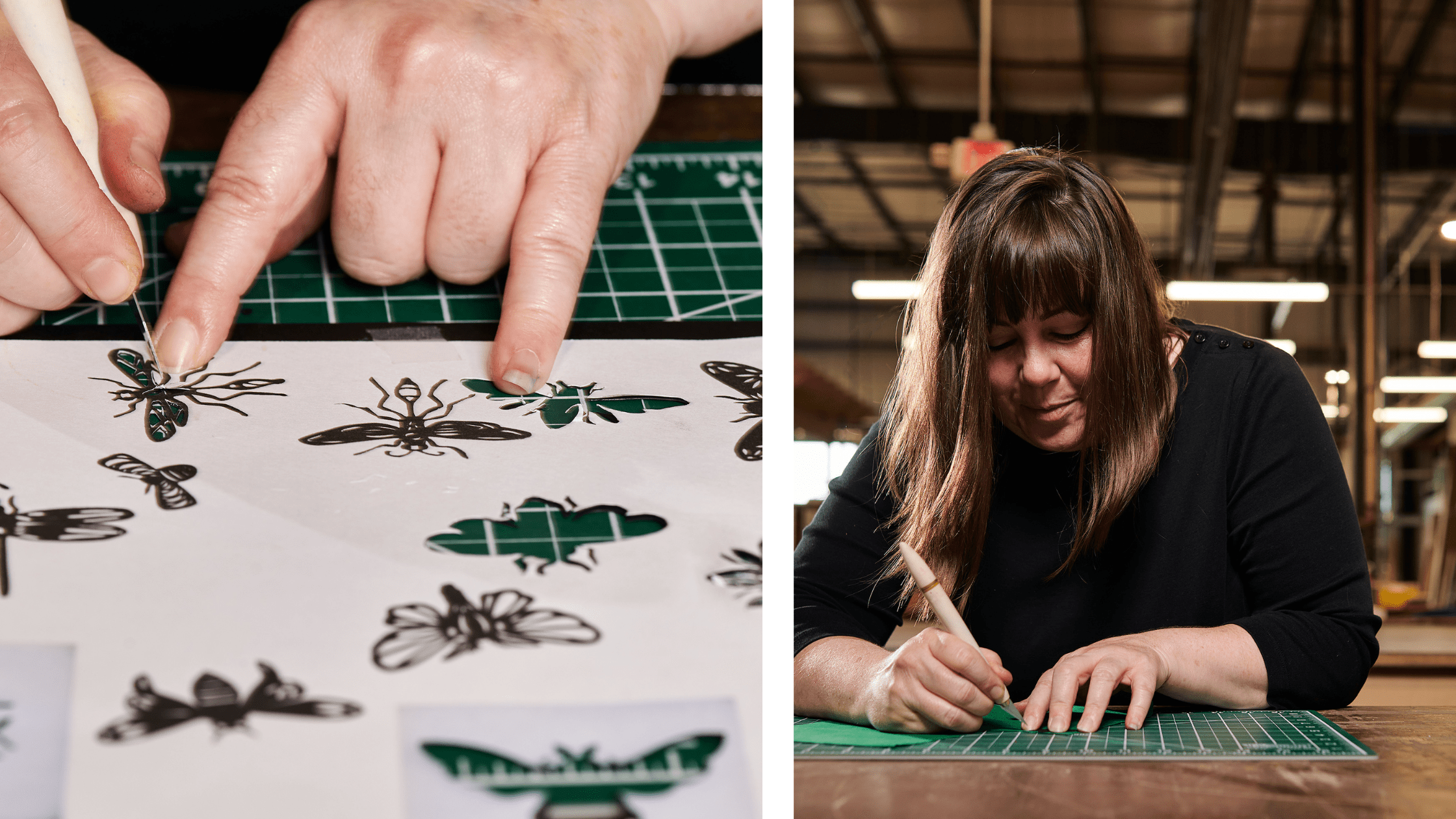 "All of my art is made to be an escape from everything in the world. I want to create worlds that people can escape into. Everything Squirrel Tacos is for is all about escapism. It's all about getting out of whatever's got you down." Casey Lynch
SQUIRREL TACOS
HYPHEN CRAFTS
NO. 27 COLLECTION
CARTRAGEOUS
PLAID
FEAST JEWELRY
TWEE
ADHDLOOPS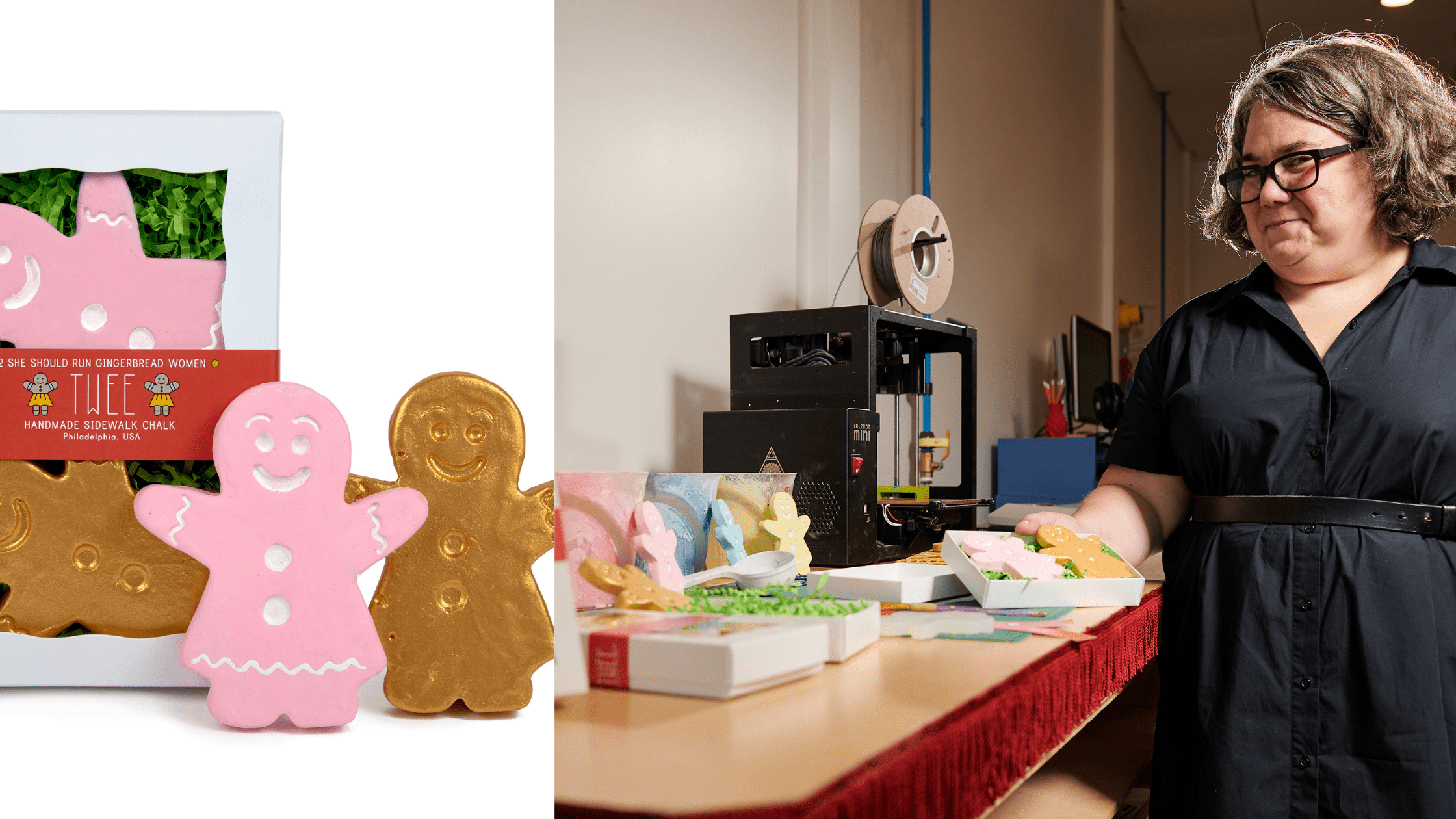 "My why is I truly believe that there is a market for this. I have two little boys, and there are so many things that talk down to kids. And what TWEE does, is it elevates an ordinary product (chalk) and makes it so they are able to use their imagination both in seeing it and using it. And I love that, I love that we're promoting imagination. I love that we're making something that is handmade. I think that is such a foreign concept to people – it's hard for them to even understand what it means that someone is making it." – Margaux DelCollo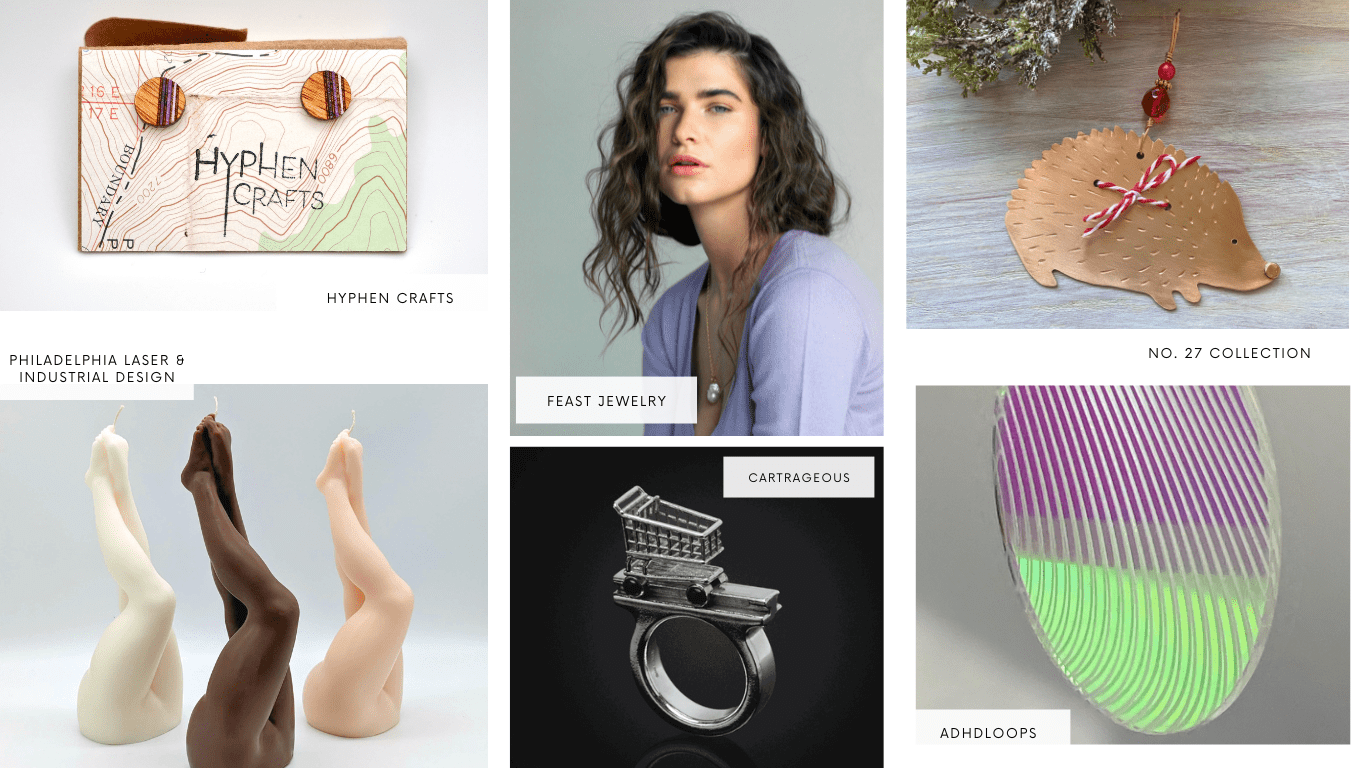 Customized Under the Christmas Tree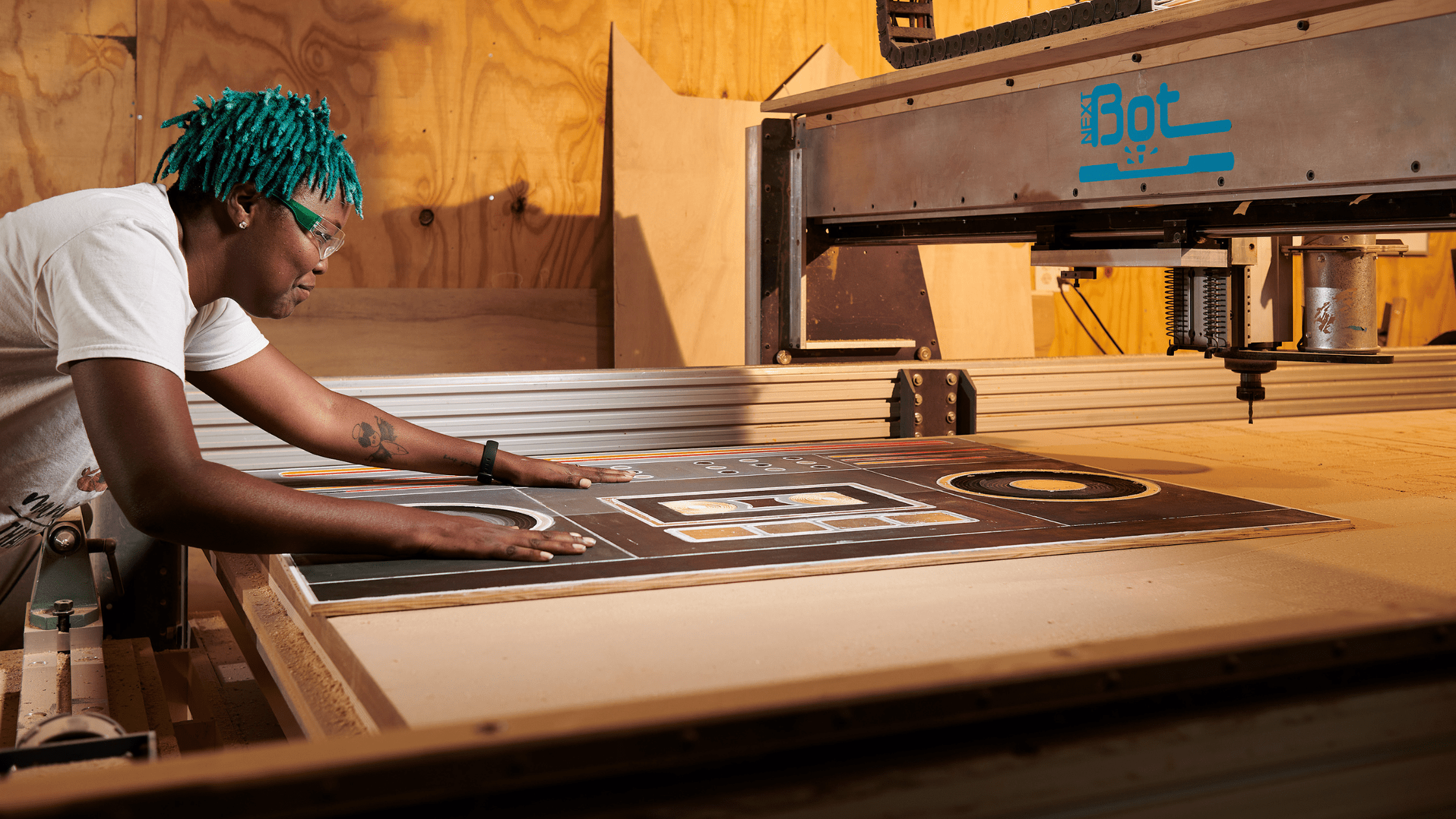 "I started off as a stay-at-home mom and learned everything through YouTube University and a few classes…Just thinking about my stuff hanging up, making someone's house beautiful makes me happy. Advice to aspiring makers is to do it scared. Don't let anything stop you. You're your only obstacle." – Monique Disu
M CASEY DESIGNS
MADO CREATIVE AGENCY
EMA ENGRAVE
EMILY GOODRUM ART
Most Likely To Be The Most Unique Gift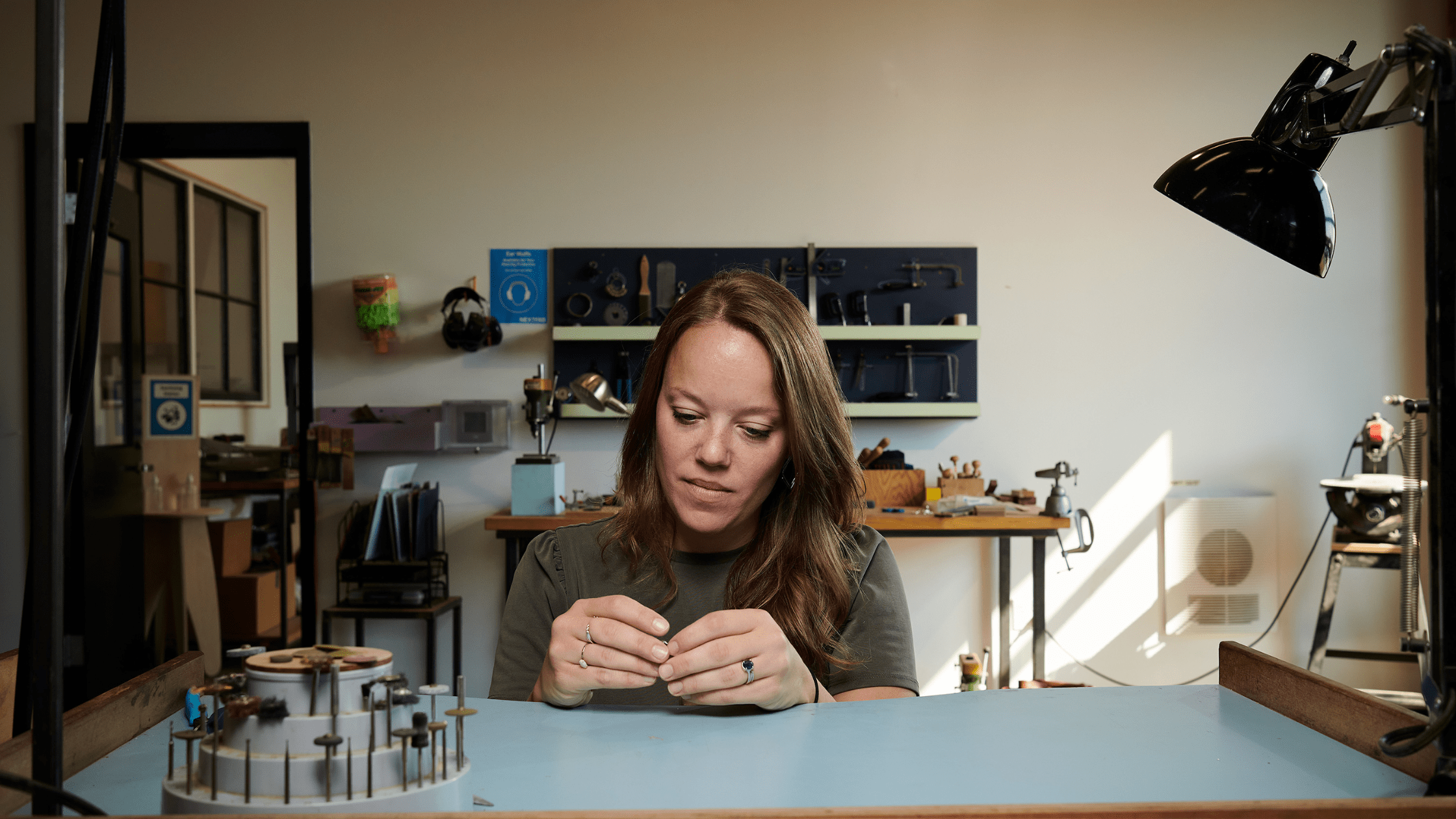 "There's been a lot of little rewards along the way in my making journey…with my jewelry process, the textures that I can make with certain tools inspire me, certain gemstones that I use inspire me, and their shapes of them might inform the shape of the ring I'm making or the pendant I'm making. So I really just let the tools and gemstones inspire the creations." – Niki Leist
ADDI NATURALS
NIKI LEIST JEWELRY
LINDA CELESTIAN
CHERNE ALTOVISE
KEVIN B HUANG STUDIO ART
YEMISI ART
HYLYTE SKATEBOARDS
SCRAPYARD AESTHETICS
BRYCE BENNETT ART & DESIGN
LIVETODREAM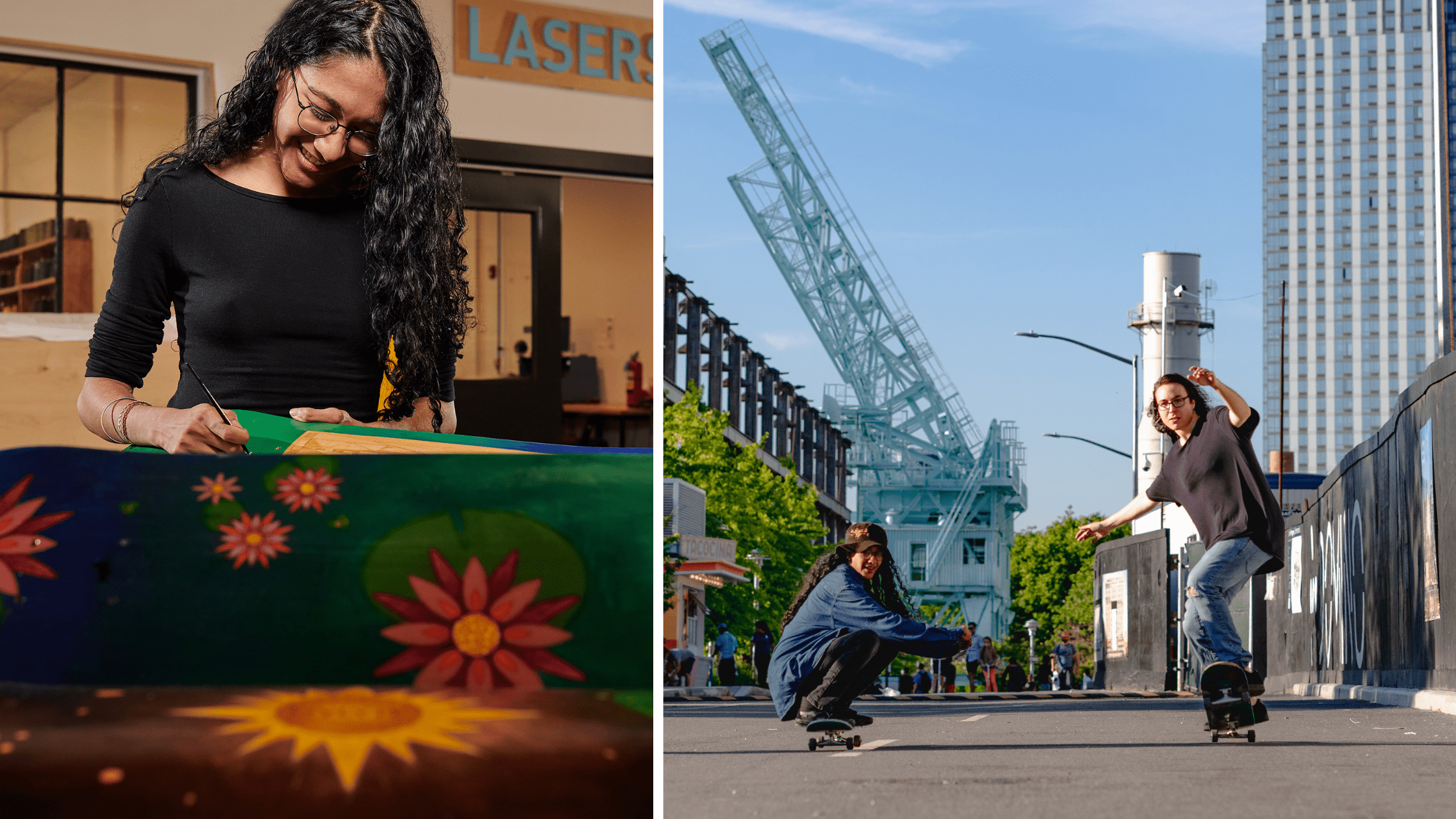 "I'm a 25-year-old queer, disabled skater, who got here today by working with the community to make changes where I could. One of my most rewarding memories is when I was skating in this skate park in Maryland, and this little girl looks at me straight in and says 'I want to be a skater girl, can you help me?' So I set her up with my smallest board, taught her the basic skills, and she took it and flew. It was so beautiful to see that. And that knowledge to hook her up with skateboards, and she can use skating — what more is there? I'm going to do this with the rest of my life." – Jazper Taur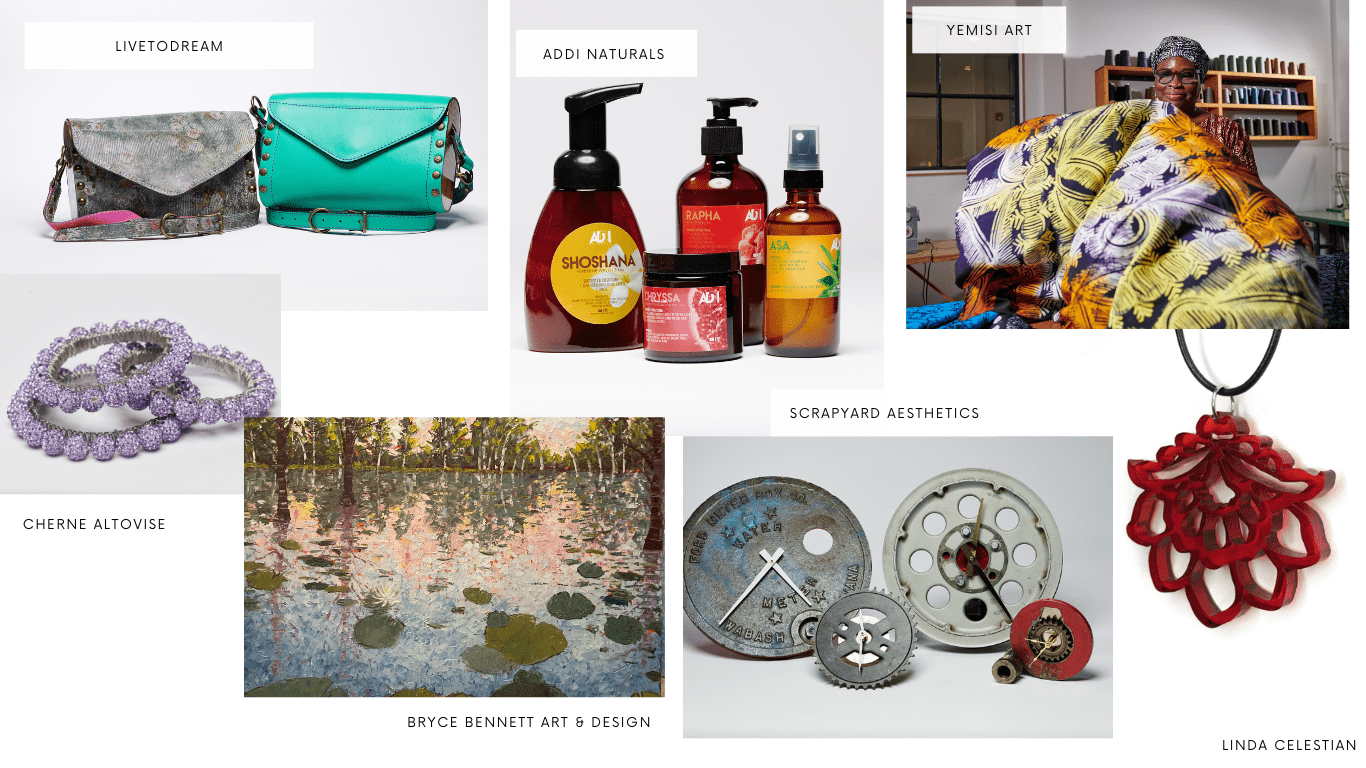 Sign-Up for Our Newsletter