The list of marketing tools in the digital age is often expensive and time-consuming. One that is both easy and free is storytelling. Every business owner has a starting point, a struggle, a success, and therefore, a story. For small businesses, that story is usually one of personal drive and determination, of overcoming challenges and pushing creative boundaries. Simply telling the story of how your business came to be can engage customers much more than a general advertisement. Think about how you would engage with a neighborhood parent talking about their candle-making business vs. yet another Bath & Body Works ad pop up on your screen. Here we will talk about the reasons why personal business stories make an impact on customers. 
Reason 1: Stories can portray your value proposition 
A value proposition is the central narrative of your business that portrays the promised experience to customers purchasing your product. By incorporating your personal story into that value proposition, consumers will want to support you as much as they want to buy the product itself. If you sell art supplies in Delaware and can articulate the role that art played in your Wilmington childhood, shoppers will positively associate your backstory and passion with the value of your product. 
View this post on Instagram
Reason 2: People remember stories better than data or stats 
Here's a statistic that shows how bad people are at remembering statistics. A Stanford Research study found that people retain 65 to 70 percent of information shared through stories, but just 5 to 10 percent of information through data and statistics. If I were to tell you how many times Tom Brady has fumbled in his Super Bowl games, you probably wouldn't remember the number. However, if I told you the story of how he fumbled in the last minutes of the 2018 Super Bowl to give the Eagles their first championship win, you'll probably retain this knowledge for years. While you should still prove the success of your product through data, potential customers will remember your business much better from a personal and engaging narrative. 
Reason 3: Passion inspires customers
By telling your personal story when selling products, your passion will motivate shoppers. If something is handmade, such as the products made by NextFab members, part of the excitement of buying these is the story behind each one. People who enjoy shopping from small businesses are doing it for a reason, and that reason is supporting their community.
Reason 4: When people shop local, they want it to feel local
To dissuade people from the appeal of retail giants like Amazon, you need a story that will draw them in. The feeling of locality and connection is what drives people to buy their lemonade from the kids' stall down the street rather than for half the price at the supermarket. A relatable, local story explaining your business journey encourages community shopping.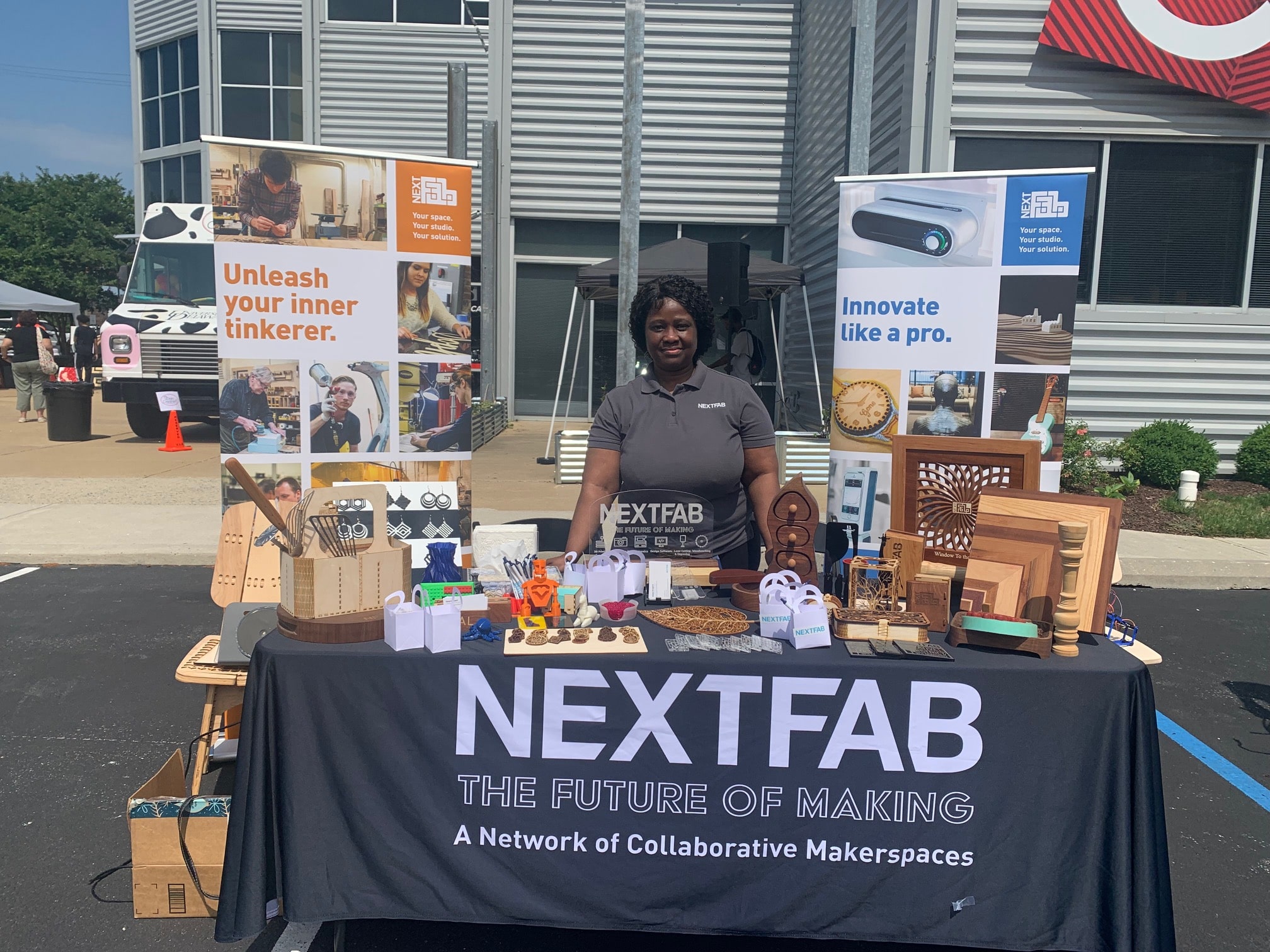 Reason 5: A story can persuade through logic and emotion 
Most shoppers decide on purchases through a mixture of logic and emotion. By bringing personal, real-life experience into a narrative, you can appeal to both sides of shoppers. They can envision themselves using the product, rationalizing why they need it. A good backstory can also elicit an emotional response. Everyone has had failures and struggles, so talking about those experiences conveys a strong sense of identity and purpose, which makes you feel more relatable.
How and where to tell your personal story?
Your personal story could include your school or university, where you've worked, your city, motivators and inspiration, the challenges and solutions to starting a business, and any individuals or communities that helped you succeed. Locals might recognize the names or places you mention, bringing another level of connection. You can use this story in your website, social media posts, during interviews, as part of your "thank yous" to shoppers, or even simply in conversation with potential customers. For inspiration, check out the Jawnaments homepage to see how NextFab member Susan Murphy's passion for making ornaments in Philly has evolved into a business. 
View this post on Instagram
---
If you have any questions about your personal business story or business development, reach out to NextFab today!
Sign-Up for Our Newsletter