Art and technology have been interconnected throughout history and recent developments have brought them even closer. Technology has ventured into each dimension of our existence, making everyday activities easier, quicker, and more accurate. If technology means an artist can turn their vision into reality more efficiently, why wouldn't they be interested? 
That's why we're writing a blog series on how fine artists have turned to technology to excel in their businesses. We will explore how artists can benefit from software design, electronics, and laser technology. This first blog is all about our members' laser focus on success and efficiency.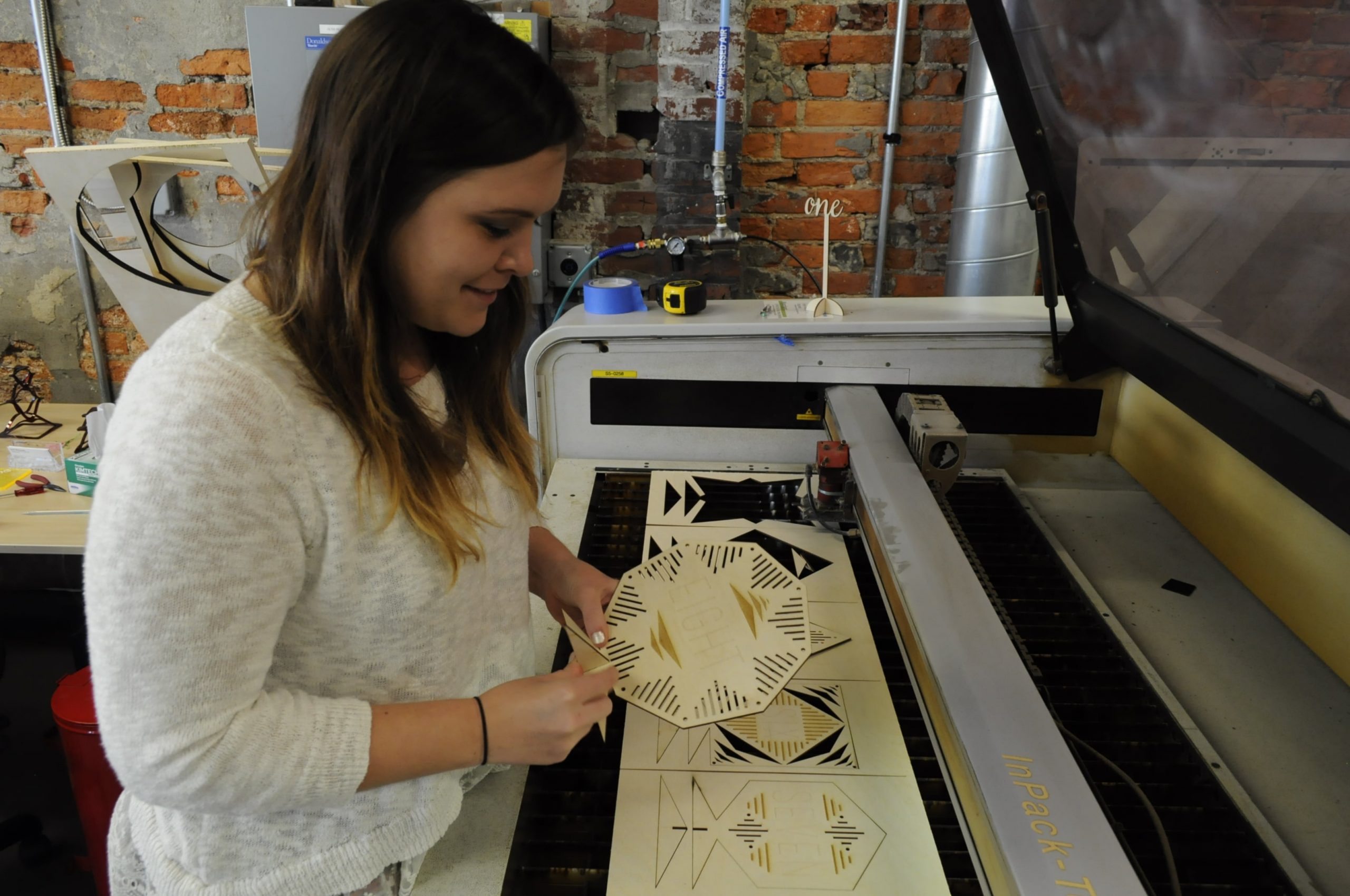 The Benefits of Laser Cutting
Simply put, laser cutting is a high-power, focused laser beam that melts material in a specific area. The benefits of these beams for artisan entrepreneurs are limitless, but here are of few key reasons to try them out:
Create large numbers of very detailed, identical items.

Quick, cost-efficient, and little-to-no human error.

Excellent finish quality without wearing down like traditional tools.

Easily engrave and personalize.
For more than just a few bullet points on what you can do with laser cutting, check out how some of our NextFab members have used laser cutting to excel in their businesses.
Ray of Woodscape Maps
Woodscape Maps, Minimalist and vibrant wooden maps of any place in the world


Ray utilizes the Trotec laser cutter at our North Philly location, to laser cut out layered maps, customized to places from all over the world. He runs his small business from one of our studio spaces as part of our community of artists and makers. 
View this post on Instagram
Jason of Rethink Tank
Rethink Tank,

Manhole cover series in the form of trivets, coasters, and magnets
Using the Trotec laser cutter at our North Philadelphia location, Jason engraves and cuts coasters, magnets, and trivets for his design studio and small business Rethink Tank.
View this post on Instagram
NextFab Resources
With multiple laser cutting classes and a variety of laser cutting tools at your disposal, NextFab offers our members endless possibilities for inventing and creating. Reach out today to learn what else you can get out of a NextFab membership!
Sign-Up for Our Newsletter