Simone Spicer is a Philadelphia-based painter and sculptor, who, after twenty years of working as a paint contractor, saw a problem that was ready for a solution. "I have always wanted someone to invent a stand for a wet paint roller, just so I could free up my hands on the job. Finally it was the right time for me to invent one myself!" Simone quickly found that having a great idea required great determination in order to have a great product.
Moving Closer to Production
Spicer's idea began with a simple stand for a paint roller and evolved into a more versatile tool, a "Swiss Army knife for painters", as Spicer states in her promotional video, inccorporating a screw driver and a roller cleaner into the design.
"I got a patent for my design in 2013 and made a pseudo-working prototype that was good enough for a promotional video to send around to paint companies that I thought might be interested in cutting some royalty deal with me. I hit up every company I could think of from Sherwin-Williams to Rubbermaid, to Hyde tools.. about 25 companies, no bites. I know I have a valuable tool for house painters! I think my original design was just too complicated," Spicer relates.
Realizing that she needed a serious working prototype, she came to NextFab. She'd already worked through the idea with sketches and hand-made prototypes but didn't have the resources to get to the next level. NextFab was able to provide not only the tools that she required but also the expertise and experience needed to proceed effectively.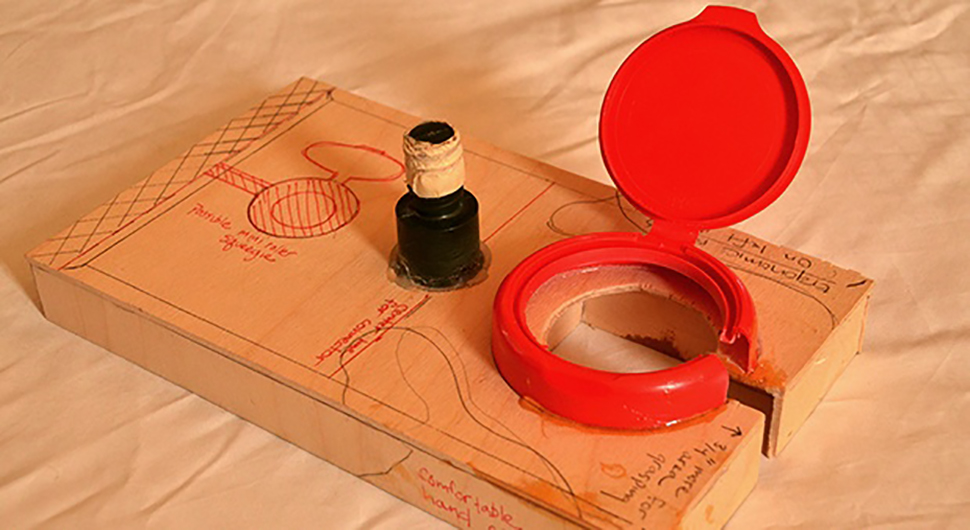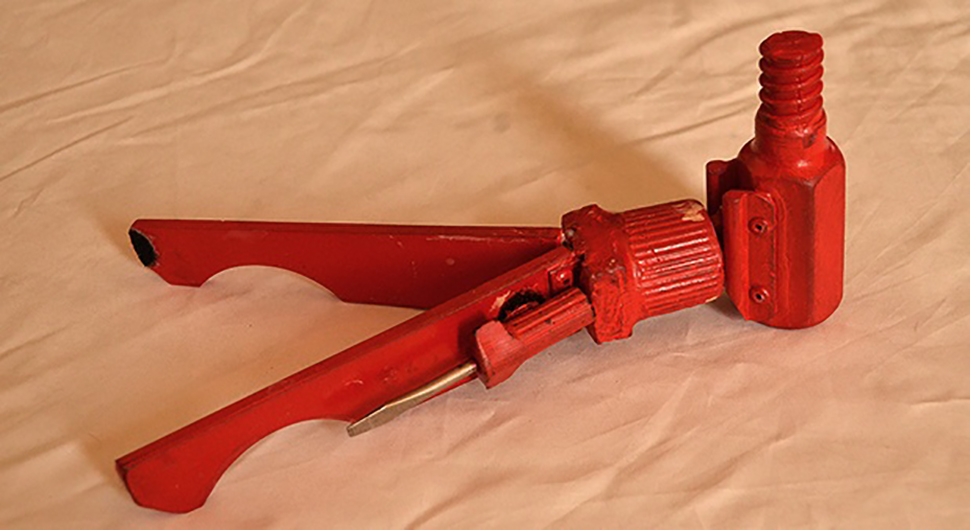 "She came to us with an early hand-made prototype, demonstrating a willingness to put in some 'sweat equity' to realize her goals. Having heard about NextFab, she joined as a member, eager to take her prototype to the next level, only to arrive at the hurdle presented by learning a CAD program and capturing her idea. She knew taking CAD classes at NextFab was an option, but seemed more interested in jumping to the next step, to get tangible parts into her hands," says Alex Numann, NextFab's CAD/CAM/CAE Manager.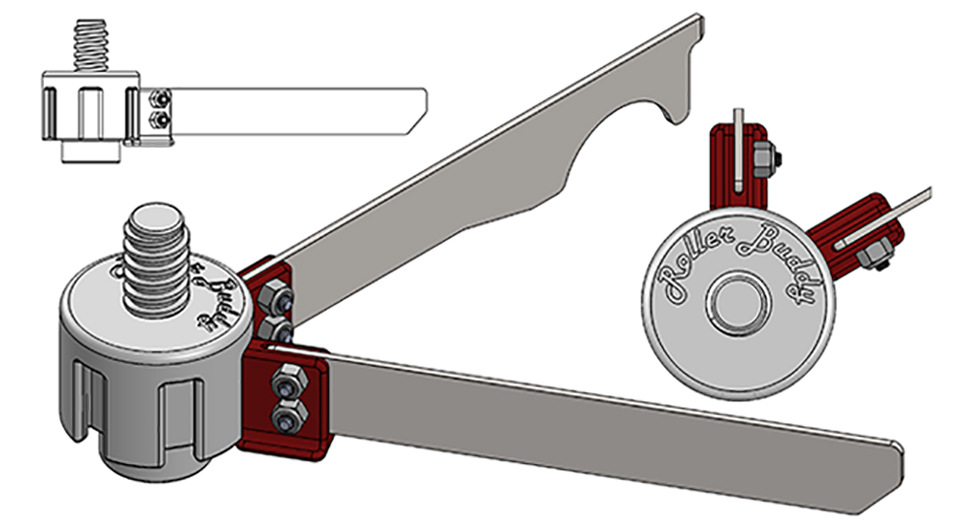 With help from Numann and Matt Bell, Manager of Contract Services, Spicer was able to quickly produce a 3D-printed prototype.  The advantage of 3D printing is that it allows one to make workable prototypes quickly, evaluate them and easily modify and reprint them as needed.  This saves time and money, allows for immediate feedback and gives the creator the ability to get their hands on a real object.
"Matt and Alex have been great to work with. They first sat down with me for one hour of free consultation and with their expertise in industrial design and manufacturing, I was able to understand immediately the parameters my design needed to fit into to be viable for mass production," says Spicer, "Alex took the drawings I did of my tool on paper and turned all the components into beautifully aesthetic smartly shaped parts and gave me a lovely logo which he created to be engraved into the printed plastic. I love what I got!"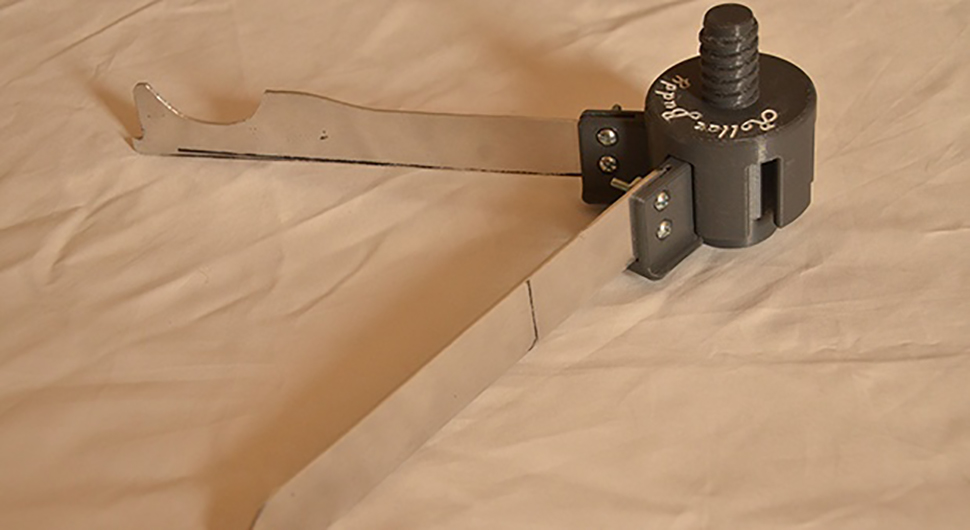 Numann adds, "We were able to come up with a plan that allowed Simone to leverage her membership and the training she's received as a member so far, to let her do as much of the prototyping as possible, with NextFab support in the other areas, primarily CAD and access to 3D printing."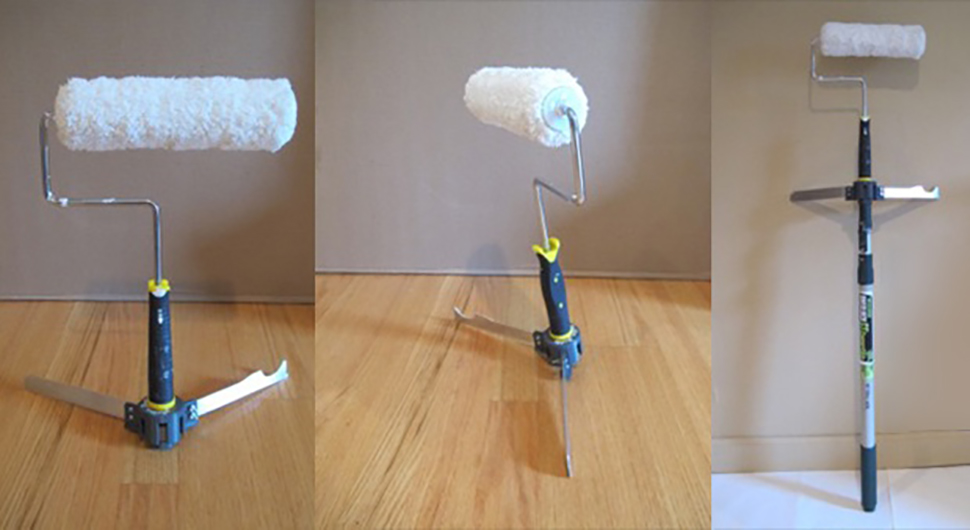 Future Iterations
Spicer will continue with prototype development, introducing prototypes to a focus group for hands-on evaluation. Once she has finalized the product, she plans to take her new, tangible, production-ready version of Roller Buddy to interested companies. We are confident that Spicer's great product and infectious enthusiasm will finally get the recognition that it warrants.
Spicer concludes: "I totally look forward to more work with NextFab!!"
---
Feeling inspired to build something you've always been dreaming of? NextFab can help! Take the next step and click here to learn about tours, our services to help, or join as a member and learn the skills to make things yourself!
Sign-Up for Our Newsletter