"I've always been a hardheaded person," jokes Jessie Garcia, founder of Tozuda, a start-up company developing head injury prevention products. This hardheadedness has lead to the development of a life saving product.
"My first known concussion occurred when I got hit in the head with a bowling ball, on my 8th birthday," Garcia relates.
Four years later, a twelve-year-old Garcia was at the New Jersey Shore watching a "Knock 'em Down" carnival game. "The game was so rigged, a softball hit the can and ricocheted into the crowd knocking me unconscious."
As a student at Lehigh University in 2009, Garcia sustained yet another head injury, and concussion that would spark her interest in injury prevention. Playing Rugby, she suffered a cranial impact but was unaware of the seriousness of her injury. "Days later the coach contacted me saying that she had reviewed game footage and that I was definitely concussed and should have never kept playing."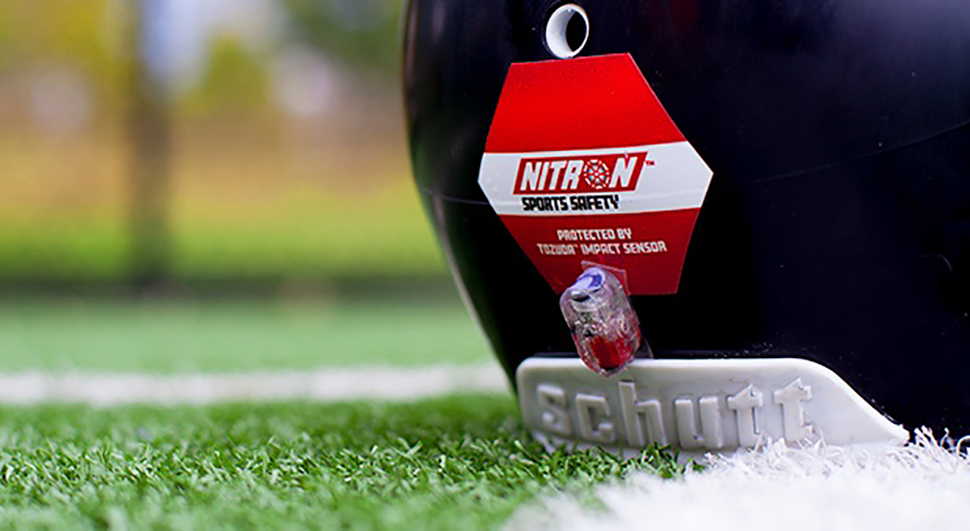 The Center for Disease Control estimates that 1.6 million to 3.8 million concussions occur each year. Nearly half of those concussions show no apparent symptoms. Like many others, at first Garcia didn't take her injury seriously. But as she delved into the topic, Garcia became increasingly concerned about unrecognized concussions.
Inspired by her own experiences and new-found knowledge of the severity of untreated concussions, Garcia began to explore means of early detection. Her initial idea involved embedding sensors in a mouth guard that could measure impact, indicating when blunt force trauma may have caused a concussion. If the information could then be analyzed quickly, a player could potentially be assessed in real-time.
At the time of her accident, Garcia was in the Technical Entrepreneurship program at Lehigh University. The program was developed to helps students "create, refine, and commercialize  intellectual property through the licensing or launching of a new business."
"Basically the program's goal was to teach us about how to develop a product/business — it was during our creativity class that I originally thought of using electronic accelerometers for the mouth guard," says Garcia, "However, after looking into that solution, I realized there was someone already pursuing that technology and it was pretty costly. At first I felt a little discouraged but my professors pushed me and challenged me to look at the problem in a different light; and that is where I thought about detecting forces without the use of electronics! Hence, dictating where the product is today."
While the product would ultimately require numerous iterations, naming Garcia's company only took a moment. "My grandmother always called me 'tozuda,' which is Spanish for 'hardheaded," Garcia proudly admits.
Over time, the sensor evolved from placement in a mouth guard to a simple, unobtrusive device that attaches to a helmet, such as a football helmet or a construction hard-hat. Secondary concussions occurring before signs and symptoms of a first concussion have resolved may result in rapid and usually fatal brain swelling. Being http://www.onlinepharmacytabs.com able to detect potential concussions, diagnose and treat them is the best way to prevent secondary concussion risks.
The sensor is a small capsule that is mechanically activated under force and changes color to indicate concussion risk.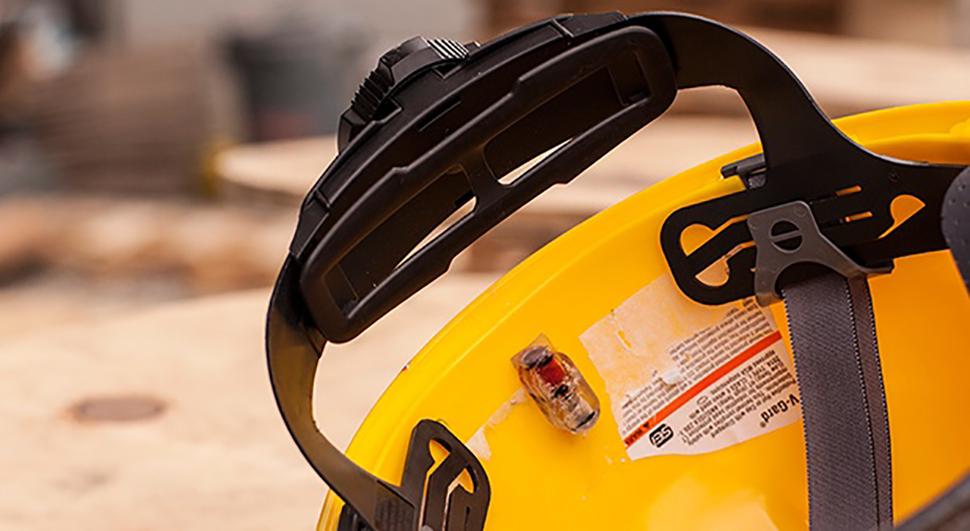 In September of 2015, Garcia met with the coach of the Jersey Sharks Pop Warner Football team. "This was just a basic interview about his thoughts about the sensor and whether or not he saw value. He had heard about other types of head injury awareness products on the market but knew that they simply weren't affordable for his team's parents as they had a hard time getting the most basic equipment covered to begin with. At this moment, I knew Tozuda's technology, would allow us to help individuals of all socioeconomic backgrounds to stay safe." With a target price around $15.00, Tozuda's sensors will be affordable and accessible to everyone from student athletes to construction workers.
Although the product itself is not complex, finding the ideal production method would require multiple iterations. Garcia employed sketches, clay models, 3D printing, machining plastics and aluminum, and finally injection molding. Having settled on injection molding as the final production process, Tozuda acquired an injection molding machine and hopes to be in full production soon.
"NextFab took my prototyping and making to a whole new level. We are now able to injection mold our own sensors and iterate much faster than before."
Garcia grabbed a dedicated desk at NextFab and quickly got to work. While she and her team of engineers and machinists quickly evolved their production methods, Garcia also went through NextFab's new RAPID Hardware Accelerator program. During the six module program, she broadened her already impressive knowledge about entrepreneurship and hardware product development.
Tozuda was initially self-financed from Garcia's savings and a small grant from the state of Pennsylvania. "By doing this, sometimes things move at a slower pace and can be much riskier," Garcia explains. "However I find it very fulfilling knowing that I am 100% committed to executing and have put my best efforts forward." Garcia emphasizes the need to find the right partners as Tozuda grows and seeks outside financing. "It's been hard not to jump at first offers to stay focused in finding the right fit."
Garcia is proud of her Latino heritage and is excited to be running a woman-owned business. Her advice to other women and minorities thinking about starting a business is inspiring:
"Everything around you was once an idea, and was made by someone no better than you or I. If they can do it, so can you!"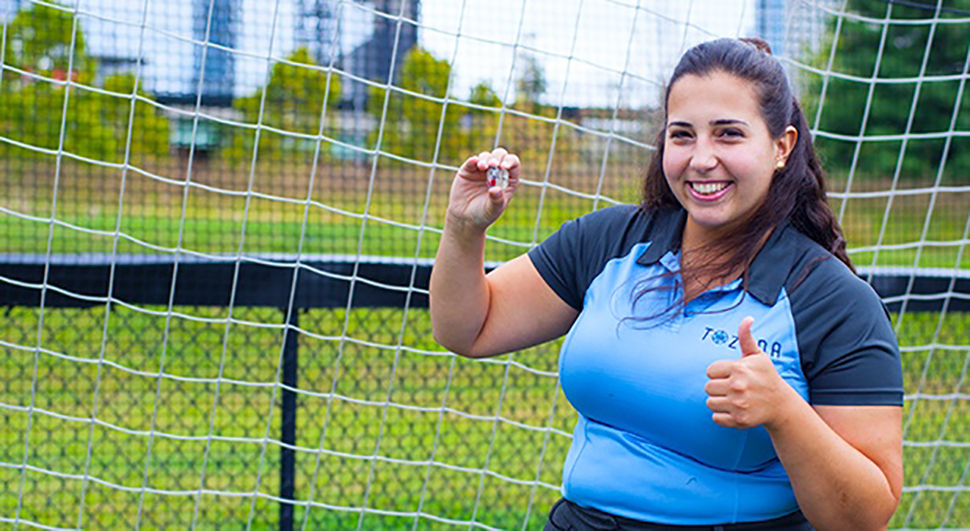 For more information on Tozuda, contact Jessie Garcia here.
---
Would you like to learn more about NextFab's business incubator services? Learn more about the Incubator.
Are you interested in participating in our RAPID Hardware Accelerator?
We're accepting applications for our fall program through October 7th. Classes begin on October 13th.
Sign-Up for Our Newsletter