Jezabel's Studio
Jezabel Careaga is a local restauranteur. Having moved to Philadelphia from Argentina in 2009, she opened her first restaurant, Jezabel's, in 2010 in the Fitler Square neighborhood. With an innate design sense and a lifelong passion for design and architecture, she quickly learned from the spatial limitations and incongruities in her first restaurant. When it came time to open a second location, Jezabel wasn't leaving anything to chance — she designed and built out the entire space.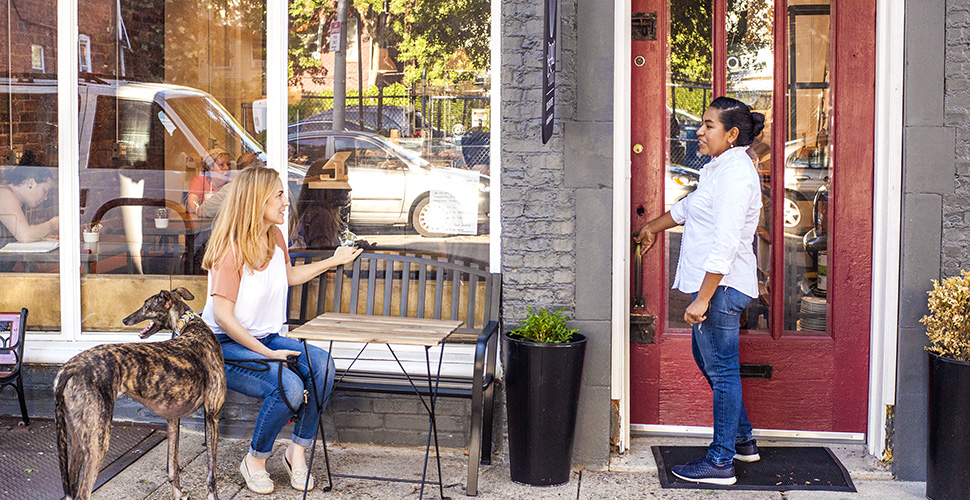 Having lived in West Philly, she liked the neighborhood and had wanted to come back, "I lived at 43rd and Pine when I moved to Philly. I was working a lot at Jezabel's in Fitler Square but I loved the sense of community on these lined-up tree streets, so I was looking for an opportunity to get back and here we are."
Jezabel found a spot on 208 S 45th St, in a row of shops that is in the process of being revitalized. She took the tired old space and dramatically transformed the facade and the interior.
I started with shelving, tables, benches, next thing it was the cabinets, all countertop surfaces, pastry display, pastry case and cutting boards. It was crucial for me to design and fabricate a space that will support a cafe setting being also design friendly for front and back of the house.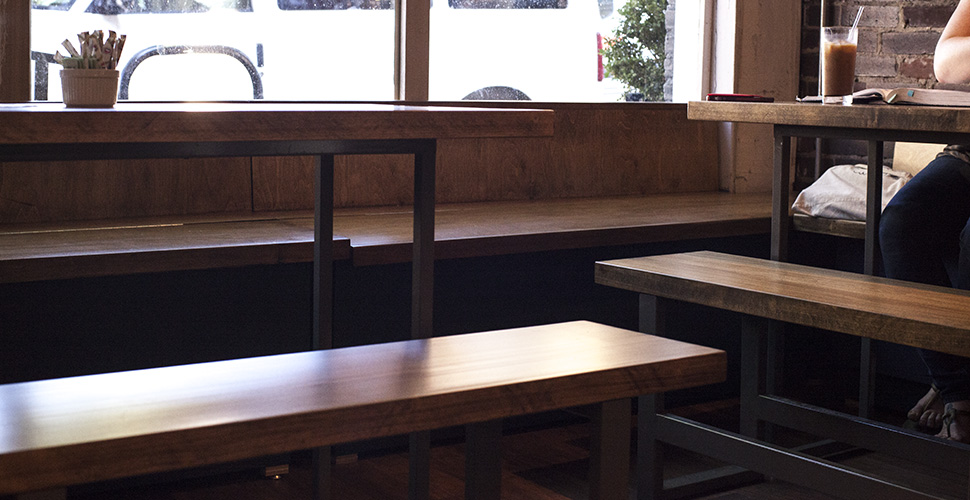 While it's common enough for a restaurateur to have a hand in decorating or guiding the design of their space, few actually design and build every component. That's exactly what Jezabel did, aside from a few chairs, pendant lights and the stainless steel sinks, she designed and built the entire cafe. Jezabel explains how she came to her calling, "When I was finishing my MBA program in Cordoba, Argentina I designed a business plan for a Tea house was planning to have by the time I was in my 40's. The opportunity came much sooner and I took it. I grew up around food and family and it was important for me to share the flavors of home in Philadelphia. I've been very crafty and curious since I was a child but mainly with paper, cardboard and small pieces of wood… I actually considered going to school for Architecture."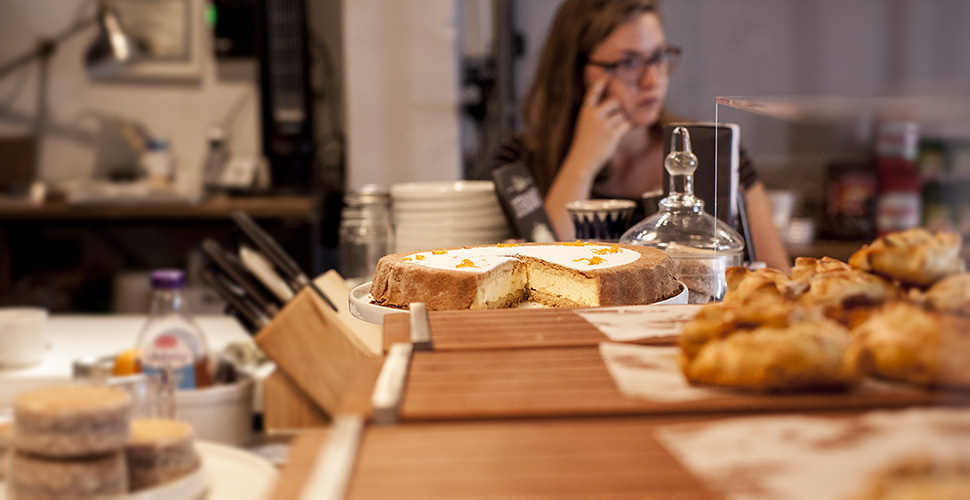 When shopping for furniture, she was inspired by the handsome, well-built furniture of Room & Board. Realizing the high cost of designer furniture for a small commercial space, she took inspiration from the clean, warm aesthetic of steel and wood and designed and built her own.
Jezabel and her brother had been working together for a few years when, looking for a metal fabricator, Jezabel came across NextFab and took a tour. The two signed up for memberships and the proverbial proof is in the pudding.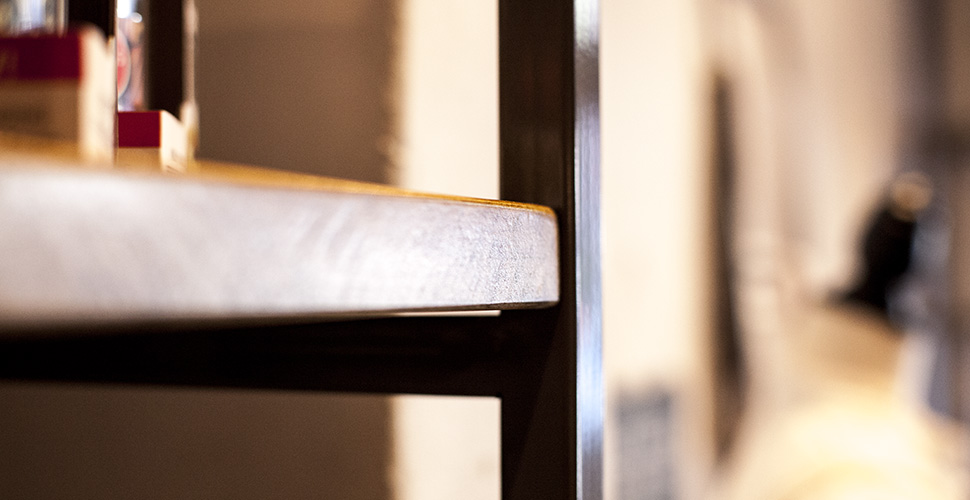 While Jezabel worked in NextFab's wood shop, Israel was working next door in the metal shop to weld the steel framework for the tables, benches and shelving.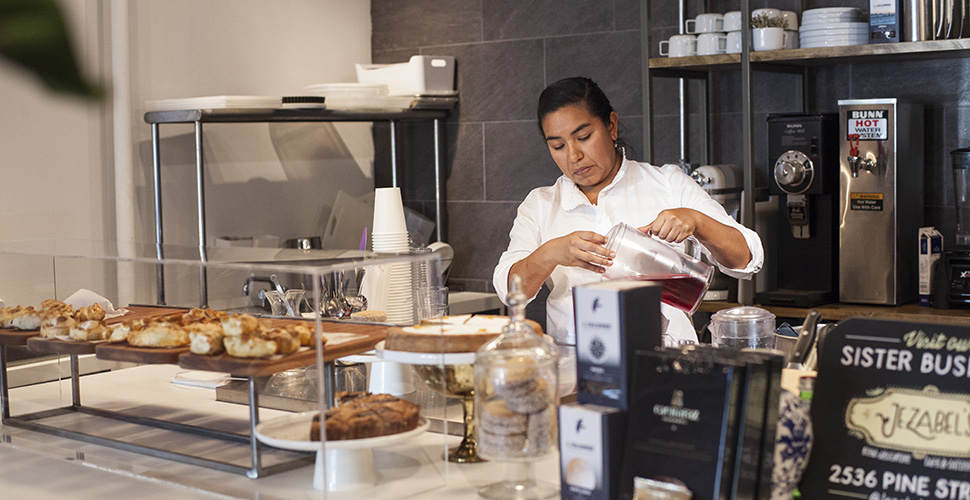 There are challenges but I think that the troubleshooting is also the fun component, because when you are in it, you come up with solutions that you couldn't have thought of before.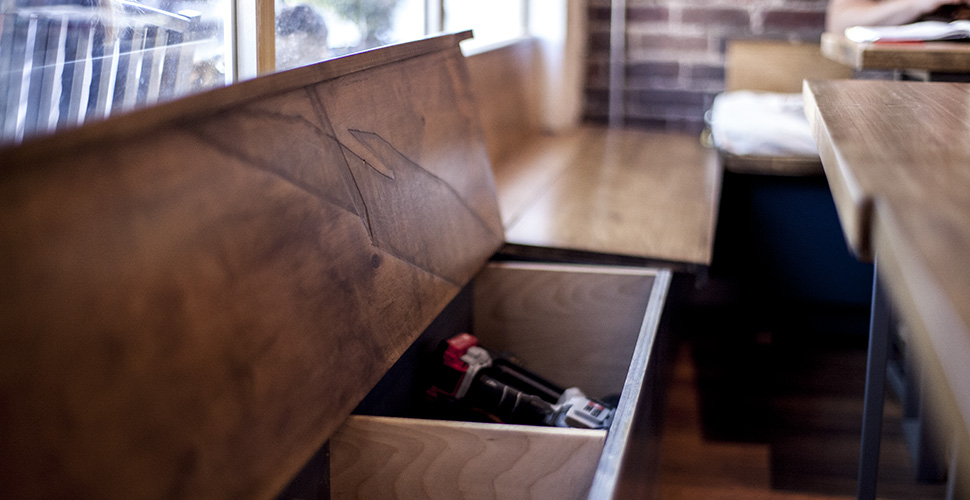 In addition to being a well-designed and welcoming space for the customer, Jezabel made incredible use of the limited space. One would be forgiven for thinking there is a back room, but in fact, much like a super efficiency apartment or tiny home, storage and supply cabinets are integrated into the benches and counter spaces of the mere 400 square foot studio.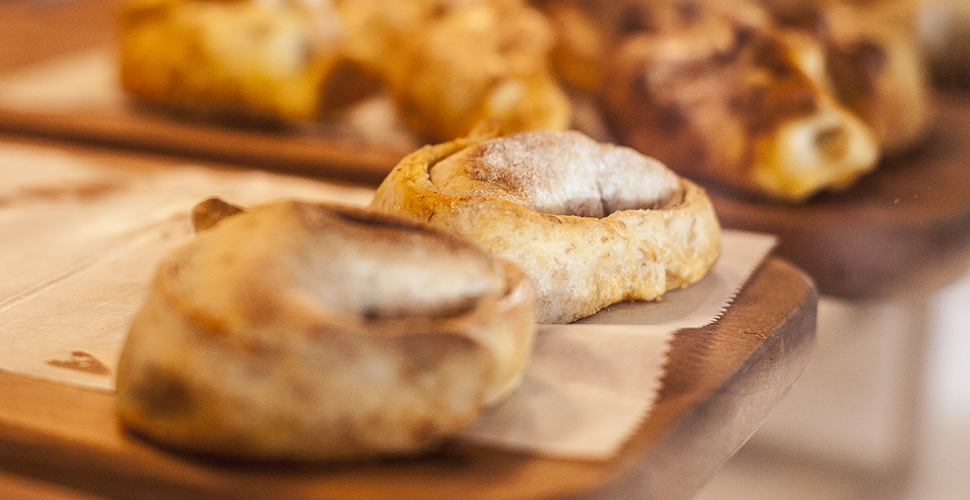 Along with the delicious Argentine empanadas, alfajores and yerba mate, Jezabel sells craft goods, including some of her own design and other products that she's carefully curated. The combination of great food, great design, and quality goods on display makes Jezabel's Studio a vibrant and welcome addition to the West Philadelphia neighborhood.
Jezabel has some parting advice for other would be designer-builders, "Take one day at a time. At several points during this process there were many moments where I felt overwhelmed.  You just need to have a plan and get through the day, tomorrow it will be another day and it will bring a new set of good things and challenges, and you take it for what it is. At the end of the day you get to create upon your needs, so that for me is freedom." Israel adds, "It was a huge goal for her, it took more time than we expected but it looks great. I don't know how many people are able to furnish and install every piece of a cafe-restaurant themselves and I'm really proud of her."
Sign-Up for Our Newsletter