Meet Our Monthly Maker: Colin Pezzano
Instagram: @colinpezzano
Website: colinpezzano.com
TELL US ABOUT YOURSELF
I am a woodworker based out of South Philadelphia, and I graduated from the University Of the Arts with a BFA in Crafts and Material Studies. I work predominantly in wood, and my practice relies heavily on craft practices mixed with humor and pathos to define my work. By carving and shaping material I'm able to connect actions and memories to the traditions of my predecessors and contribute to the collective knowledge of making. In the spring of 2015, I had my first solo show, titled "Contain You," at Bridgette Mayer Gallery. In 2018, I had my second solo show, "Still Life with Dead Game," at the Allens Lane Art Center. In 2020, I worked with the group Past Present Projects on a store-front window installation titled "We've Never Met." Since graduating, I've gotten to work and teach in many different types of spaces including universities, makers spaces, personal studios, and commercial shops.
WHAT ARE YOU CURRENTLY WORKING ON?
During my winter art residency at NextFab, I worked on an installation, including a carved reclaimed door along with other small objects. I was inspired by "The Gates Of Paradise" by Lorenzo Ghiberti. Through my research, I discovered that "The Gates of Paradise" was commissioned by the city of Florence to celebrate the end of The Bubonic Plague. As a reflection of the past year, I combined current events, pop culture references, and personal narrative to carve a story into the panels of a reclaimed door.
Although always rewarding, I think the hardest part of being a maker is the devotion of time. Like a lot of makers, I have several jobs to make my lifestyle work. This can sometimes be draining and hard to take the time to focus on your own practice. I feel that inspiration and wanting to see your ideas come to fruition are the motivators. I have had a lot of really great moments. I don't think I could pick one. I am just very thankful to be doing it in the first place. I think the relationships and opportunities to meet other makers are the best part. My art practice is unique because it's through my experience. I don't really think about what makes what I'm doing different but more so how others can connect with it.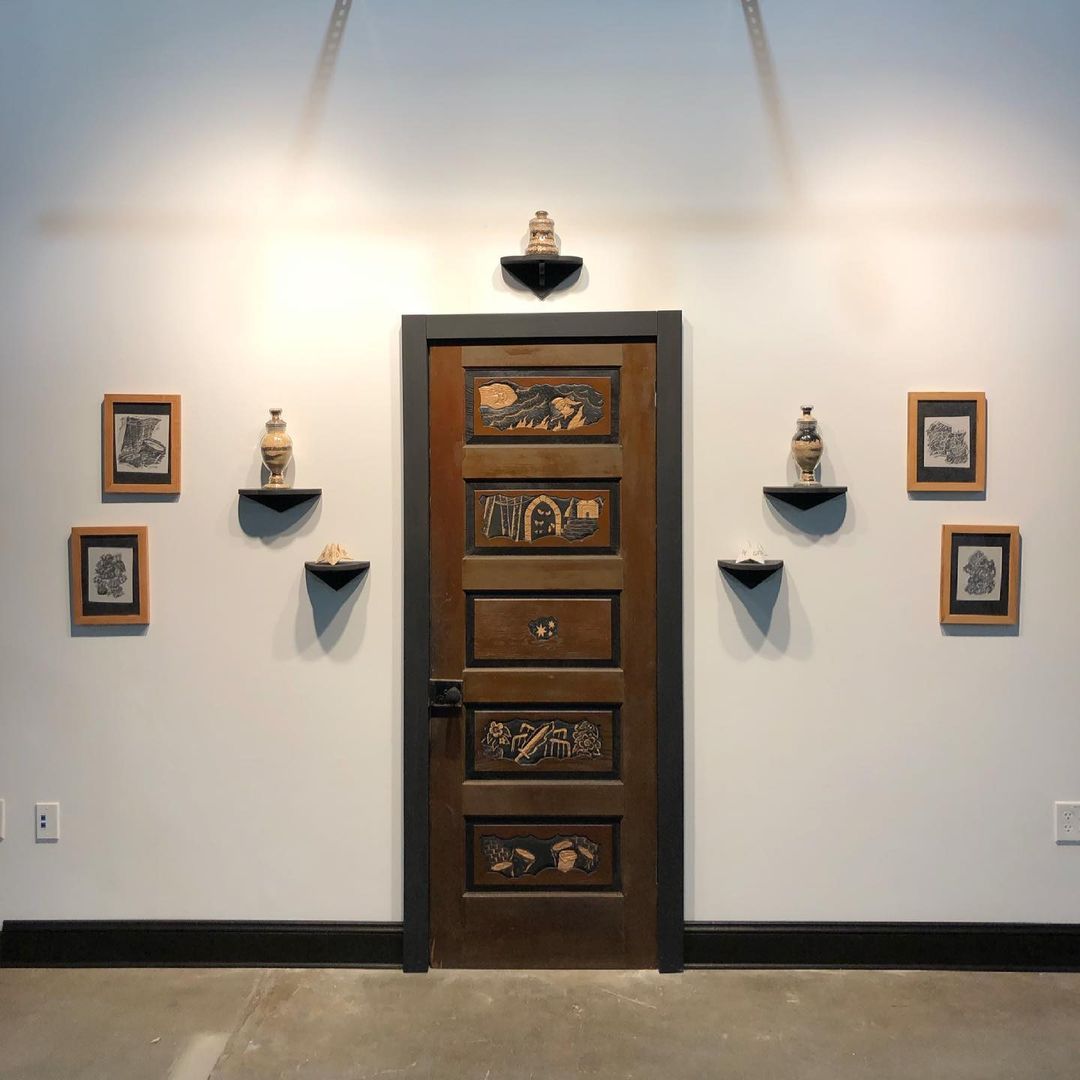 WHAT INSPIRES YOU?
Comic books, personal experience, and historical woodworking processes. 
WHAT'S NEXTFAB'S ROLE IN YOUR STORY?
I love the community at NextFab and the friends I have gotten to make. During my most recent time here, I've become quite fond of the lathe area.
DO YOU HAVE ANY ADVICE FOR ASPIRING MAKERS?
Don't be discouraged by the limitation of machines or skills. The whole point of making is facing constraints and how to work around them. These are what inform what comes next.
WHAT'S NEXT FOR YOU?
I would like to further my career and show my artwork both nationally and internationally. With this, I would like to devote more time to make for my own practice. In my process, the previous object always informs the next and that's as far as I'm interested in seeing.
Sign-Up for Our Newsletter