Meet our Monthly Maker:
Jeremiah Jordan of Confetti
Instagram
: @jfrancisdesigns / @confettipaint

---
TELL US ABOUT YOURSELF
Parallel to working in the culinary world for over a decade, I've invariably found time to commit to making. I don't have a traditional background in fine art, but I began my artistic practice with painting when I was 16. Over the years I studied independently through books, visits to museums, interacting with community and by practicing almost every day.
WHAT DO YOU MAKE?
I work in a variety of forms, including painting, sculpture, and wearables/jewelry.
WHAT ARE YOU CURRENTLY WORKING ON?
I am currently working on an earring line that I've been developing called Confetti. The earrings are handcrafted with mixed media and a variety of traditional and digital tools.
WHAT'S THE HARDEST PART?
Developing an artistic language that translates to a wide, diverse audience.
WHAT ARE YOUR GOALS?
I hope to access new and varied avenues to share and distribute my pieces. I also aspire to continue growing in a creative, collaborative community.
---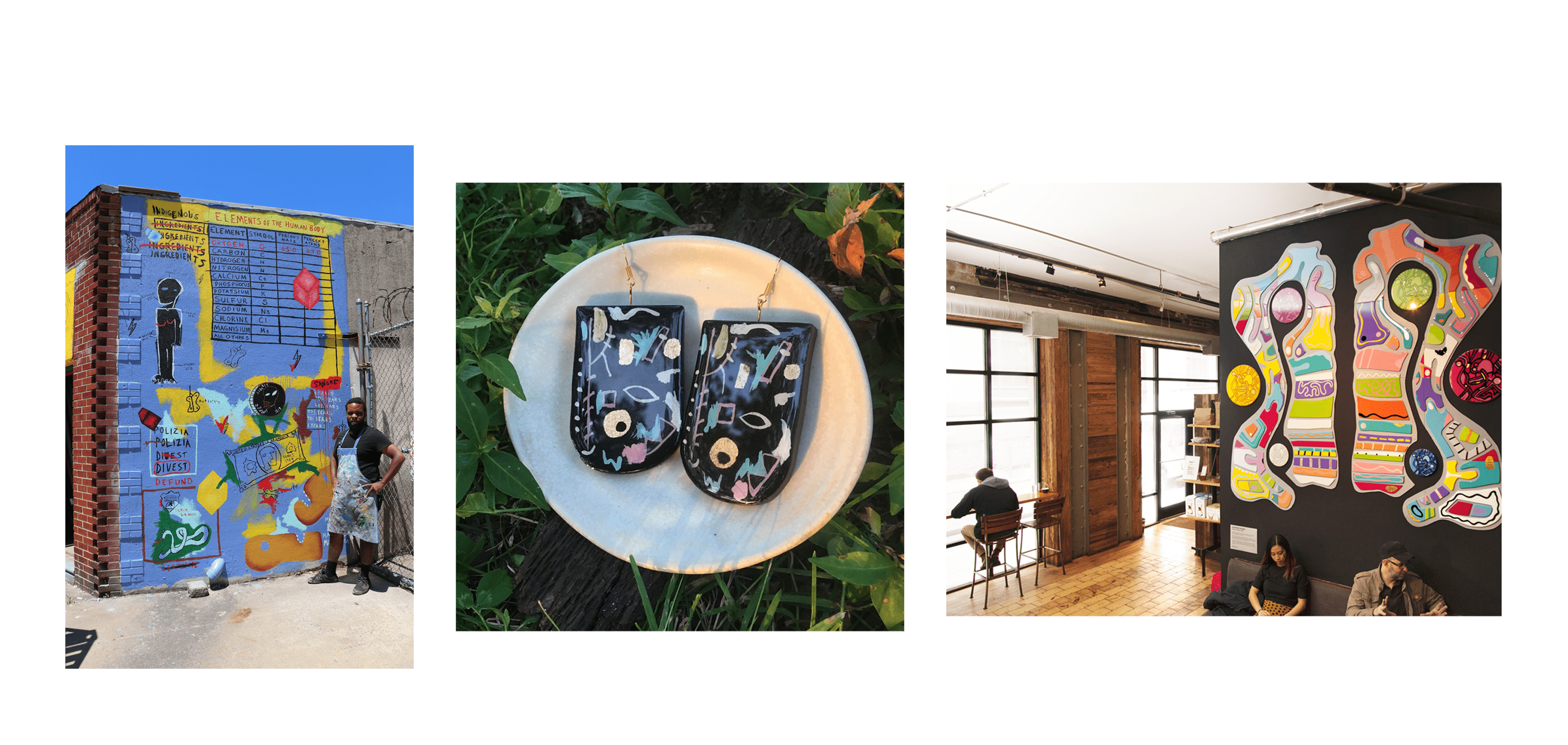 Sign-Up for Our Newsletter