Cody Hughes of Untitled_Co
Website: untitledco.design
Instagram:@untitled_co_

Tell us about yourself:
I am Cody Hughes, owner and founder of Untitled_Co. A sculptor by trade, I made the shift about three years ago to functional goods – partly to fulfill my compulsive need to make, but mostly in an effort to bring beauty to our everyday essentials. Together with my partner, Ali, we design and build handcrafted one-of-a-kind furniture and home goods made from high quality ethically sourced sustainable materials. About a year ago, we relocated from Brooklyn to set up shop in Philly. NextFab has been an invaluable resource for the growth of our business.

What do you make/What are you currently working on?
Currently we are working to hone in on our product line. Refining and developing our popular products, picking out the things that bring lesser joy and prototyping new works. As we grow we are also looking for more ways to incorporate sustainability into our manufacturing processes. We have already connected with local shops and makers to salvage materials that we use for our products but as our output increases we are looking for new ways to be even more sustainable.

What are your goals?
Goals are one of those things that are always in flux with us. We'd love to open a shop where we can support and showcase the local makers that inspire us. Later down the road we hope to open an inn that will be completely furnished by local artists: soap in the bathroom, handmade textiles on the bed, furniture in the lobby and even the produce and foods coming out of the kitchen will come from the skilled folks in the community. But for right now, our goal is to keep the lights on by doing what we love.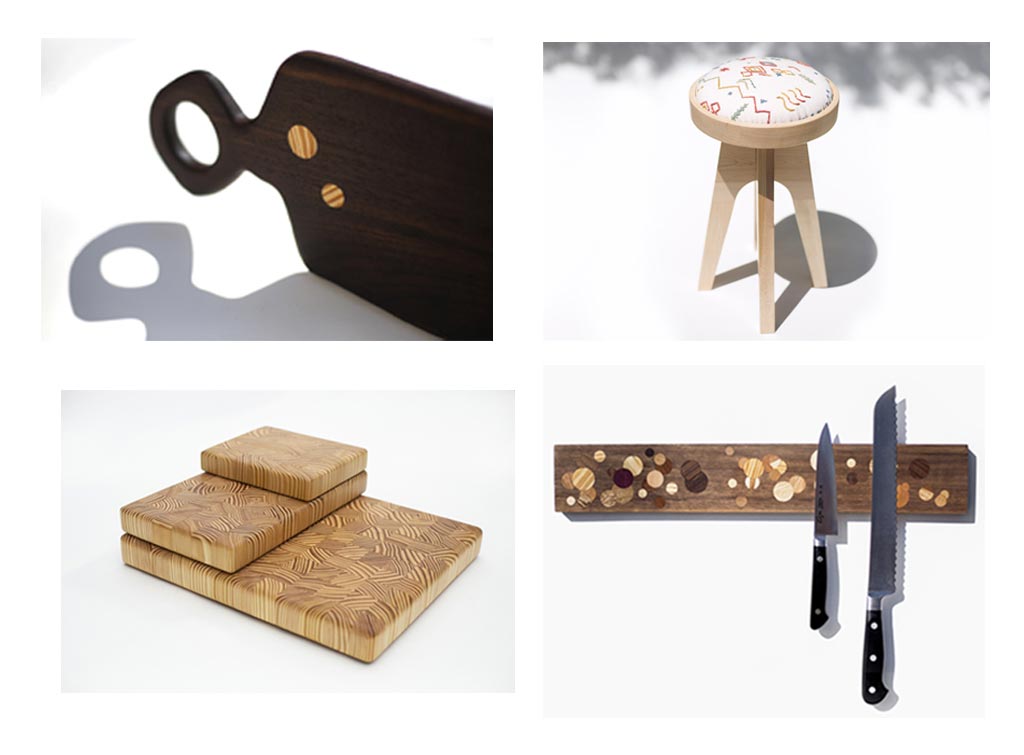 Sign-Up for Our Newsletter