Mel Sage of Sage Woodworks
Website: sagewoodworks.org
Instagram: @sage_woodworks
TELL US ABOUT YOURSELF
I have a degree in architecture and recently moved to Philly from Brooklyn where I was working for an architecture firm in Manhattan. I've always been drawn to topography, especially in school when I would make site models for my building designs. That paired with the fact that digital fabrication was one of my favorite aspects of architecture, led me to where I am today. I'm now a practicing artist/artisan, using wood as my primary medium. I love the idea of enhancing an interior with one of my pieces. I believe that the spaces we reside in most, whether that's one's home or office or retail space, should be special and should provide a unique experience. My goal with everything I make is to add to that experience. In my free time, I like to read and watch movies. I also love to snowboard, wakeboard and surf when the weather permits.
WHAT ARE YOU CURRENTLY WORKING ON?
I make wooden wall hangings based on nature and topographies that I find interesting. I mostly focus on the relationship between sea and land; you can see this in my color palette. I use the laser cutter, the wood shop and (sometimes) the CNC router to achieve this. Currently, I'm working on my biggest piece yet! I'm making an 8′ x 3.5′ triptych that's based on topographies from Barcelona, one of my favorite places in the world.
WHAT'S THE HARDEST PART?
The hardest part for me, by far, is keeping an positive mindset. Granted I've only been doing this for about six months, getting a business off the ground is hard work and it takes time. I find that I have to remind myself often to be patient and not to stress too much! I'm doing what I love and new opportunities come about every day so I just try to keep everything in focus and work my absolute hardest.
WHAT ARE YOUR GOALS?
My immediate goals are just to have fun and to start to see my pieces make their way into more people's homes. I want more people to connect with my art. Additionally, I do think that as a long term goal I would like to have my own studio one day. As much as I love NextFab I think having my own creative space would be a really special thing.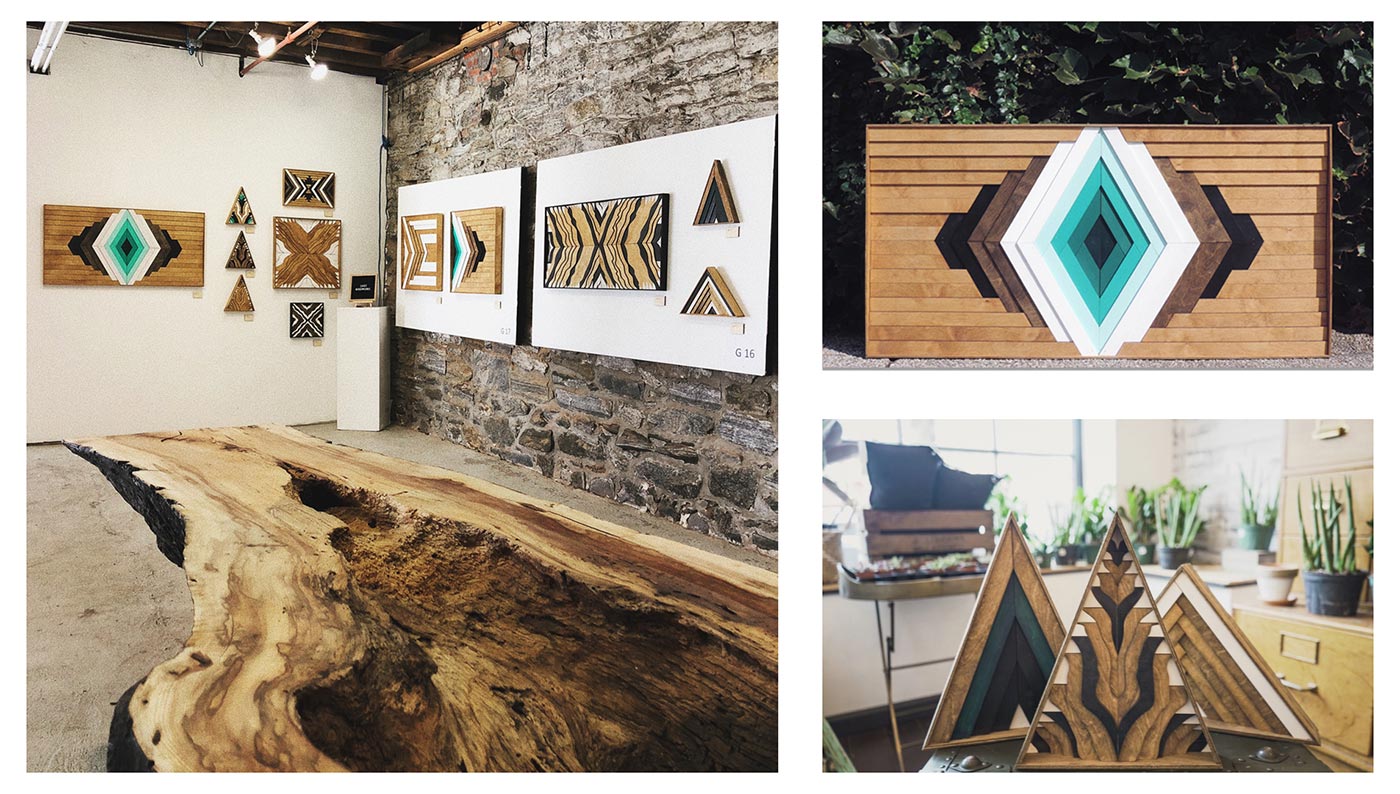 Sign-Up for Our Newsletter