Nina Grier of Historical Dream
Website: historicaldream.com
Instagram: @historicaldream
TELL US ABOUT YOURSELF
I have corporate healthcare experience and I've always loved history and design/fashion. After working for 20 plus years I decided to embark on an entrepreneurial career. So I started Historical Dream.
WHAT DO YOU MAKE?
Jewelry, apparel, prints, upholstered fabrics, coasters, towels, and more.
WHAT ARE YOU CURRENTLY WORKING ON?
In terms of jewelry, I am looking to create smaller, everyday wearable pieces like charms and pendants.
WHAT'S THE HARDEST PART?
Breaking through to the retail wholesalers and buyers with my niche concept.
WHAT ARE YOUR GOALS?
To scale the business and have Historical Dream be a historical and cultural consumer wearable company for everyone.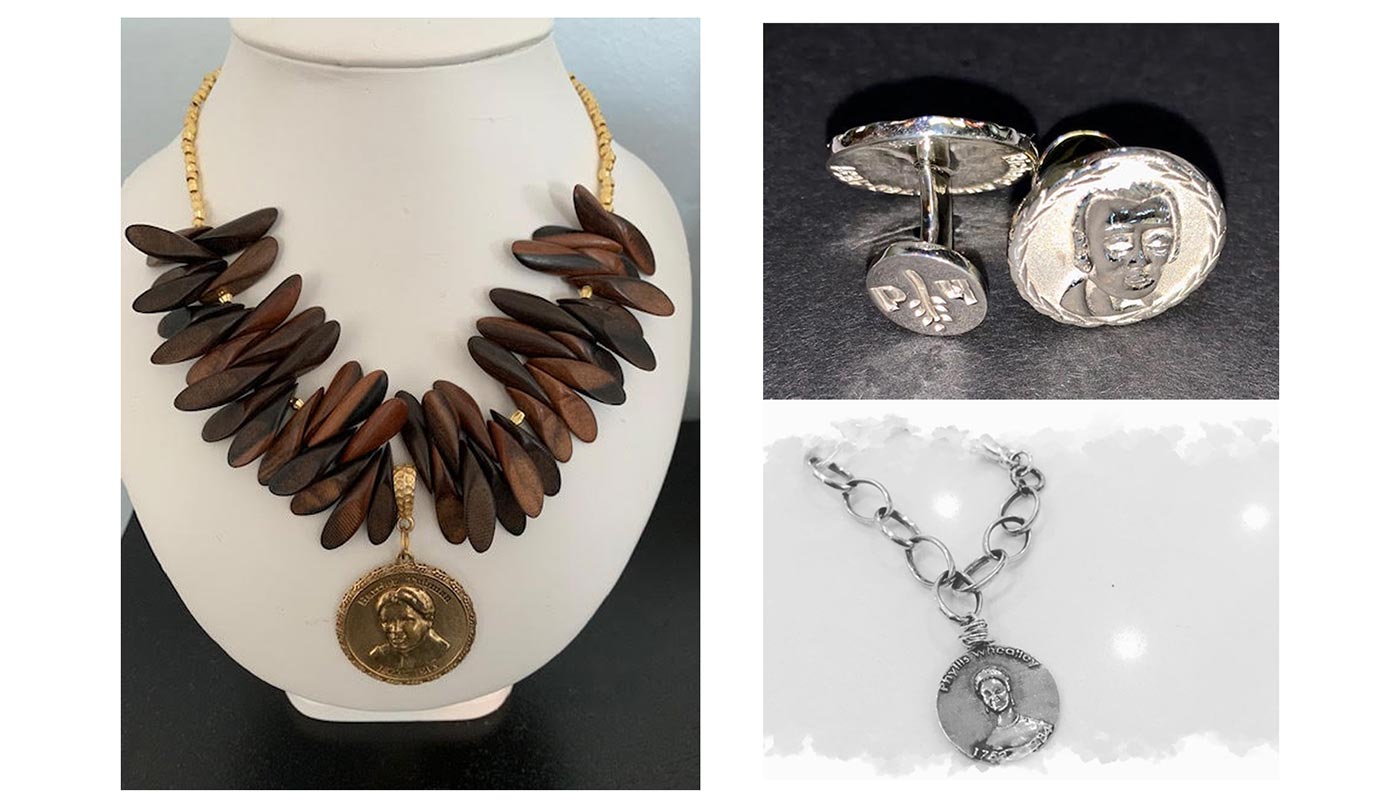 Sign-Up for Our Newsletter