Steve Pellegrino of Pellegrino Cutlery
Website: www.pellegrinocutlery.com
Instagram: @pellegrino_cutlery

TELL US ABOUT YOURSELF
I am a designer by training from the School of Visual Arts in New York. I got into blades after having moved to Portland, OR to apprentice as a bladesmith. I migrated to the culinary world and used those skills to start making chef's knives with my own design sensibilities.
WHAT ARE YOU CURRENTLY WORKING ON?
Primarily I make custom cutlery and kitchen tools. Right now I am working on a more affordable line of chef's knives that are partially machine made and hand finished to keep costs lower without sacrificing quality. I utilize the wood shop at NextFab for custom projects in addition to the water jet for cutting blade profiles on my new Economy Line.

WHAT'S THE HARDEST PART?
Being my own boss. Not because it's hard to get out of bed in the morning, but because its difficult to live up to my own standards. There are never enough hours in a day to get through everything I want to.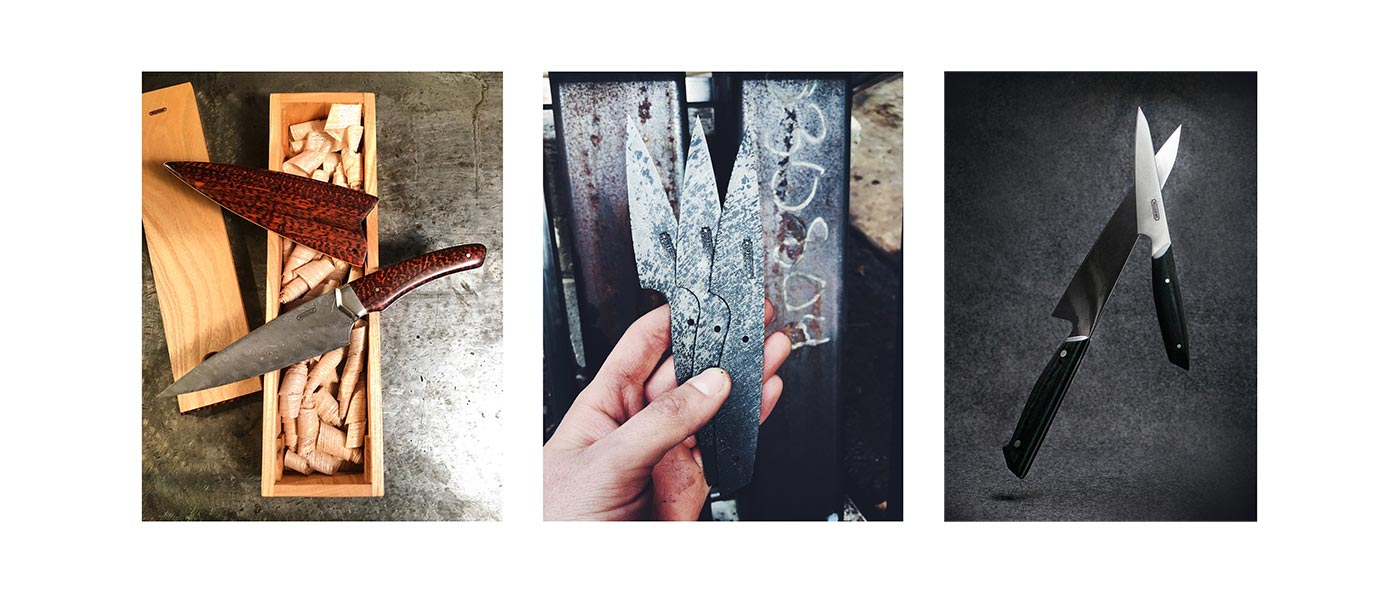 *Note: In accordance with NextFab's No Weapon Policy, all knives are sharpened off premises.
Sign-Up for Our Newsletter