Zack Rachell of Keystone Bicycle Co.
Website: www.keystone.bike
Instagram: @keystone.bike / @atticus_fiinch

TELL US ABOUT YOURSELF
I am a maker, bike mechanic and a worker-owner at Keystone Bicycle Co., a local startup cooperative bicycle shop. Through my work in the metal shop and bike shop, I'm driven to build and educate a self-sustaining bicycling community in Philadelphia and beyond. I'm excited Keystone has the opportunity to join NextFab and other businesses in their new space on 1800 N. American, for the chance to combine my two worlds: the bike shop and the maker space.

WHAT ARE YOU CURRENTLY WORKING ON?
When I first joined NextFab, I knew that after spending years building custom bicycles, the logical next step was to learn how to build my own frames through their metalworking and welding classes.

WHAT ARE YOU GOALS?
Ultimately, my goals are to build my own bike frame from steel tubes, to in turn educate the biking community. Or at least on a smaller scale teach them how they can treat a bicycle like a piece of art; an extension of one's own creativity or desire to make something unique. With Keystone Bicycle Co. and as a NextFab member I want to spread knowledge and get more people inspired about bicycles and technology.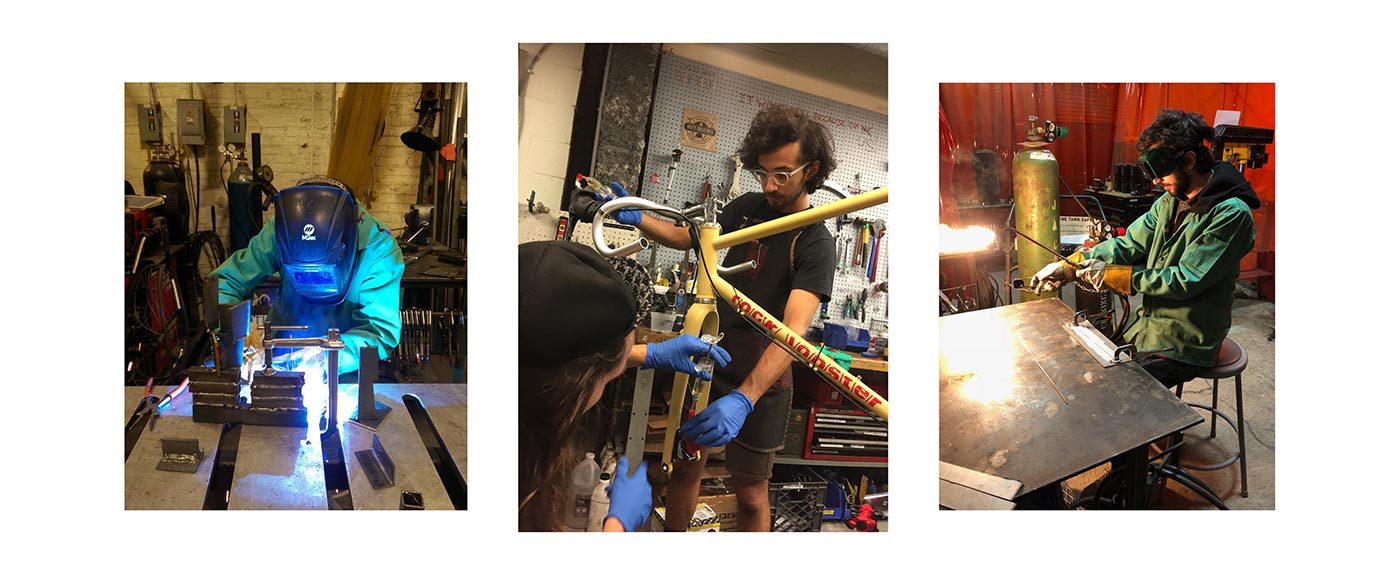 *Photos by Daniel McGill
Sign-Up for Our Newsletter