NextFab member Sarah Juanita is a dynamic artist working between Baltimore and Philadelphia. Her work feels simultaneously futuristic and ancient, techie and earthy. Unsurprisingly, her process follows the same duality- she uses high tech tools (primarily a laser cutter) and natural materials such as reclaimed wood and metal.
"Too much of what we wear isn't eco friendly as well as nickel free and hypoallergenic," relates Sarah, "Everything I use is biodegradable; including the niobium and ethically sourced wood and it's made in the USA. As a small business owner it is up to me to do whatever I can to reduce my footprint in the bigger picture."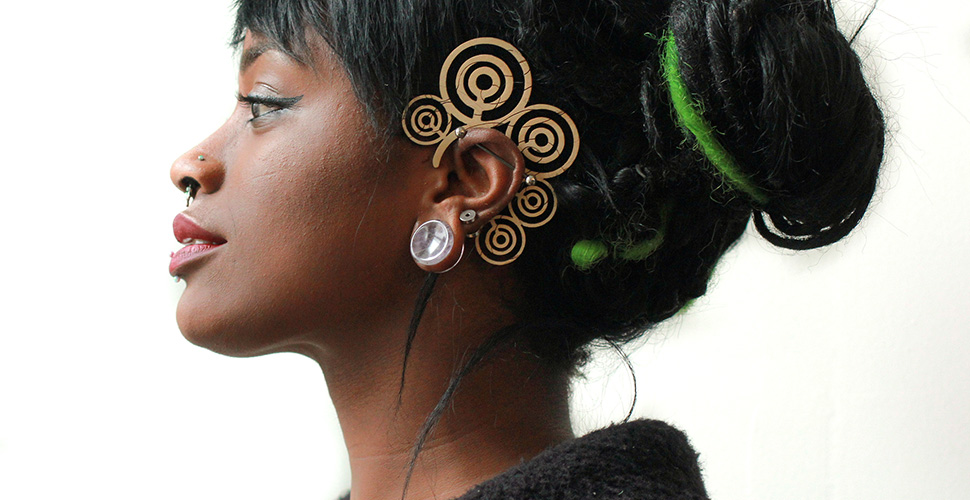 The fashion industry produces 2 million tons of waste, 2.1 million tons of carbon dioxide, and consumes 70 million tons of water annually. – Sarah Juanita
Sarah's jewelry work began in 2010 starting with fiber, progressing to clay and now to "eco-sustainable creative wears."
What inspires Sarah's unique designs? "I am a super nerd, and totally into intersectional futurism so, Octavia E.Butler has had a huge influence on my creativity; Kindred, the Fledgling, and the Parable series. I have a current interest in crop circles, culture, sacred geometry, and ancestral protective energy."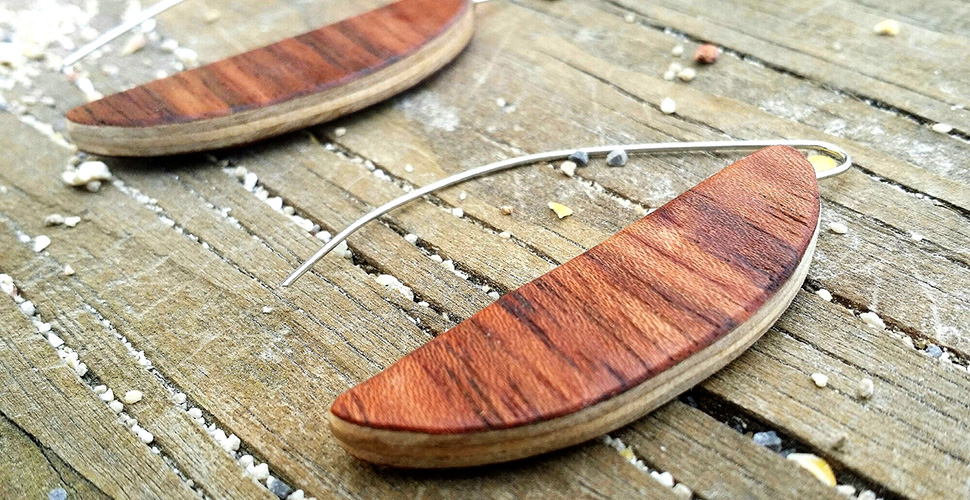 She discovered digital fabrication through The Community College of Baltimore County which then lead to Baltimore makerspace
Fab Lab
. She became a member and educator at Fab Lab Baltimore and in an effort to expand her skills and interests, she googled "makerspaces in Philly," discovering NextFab.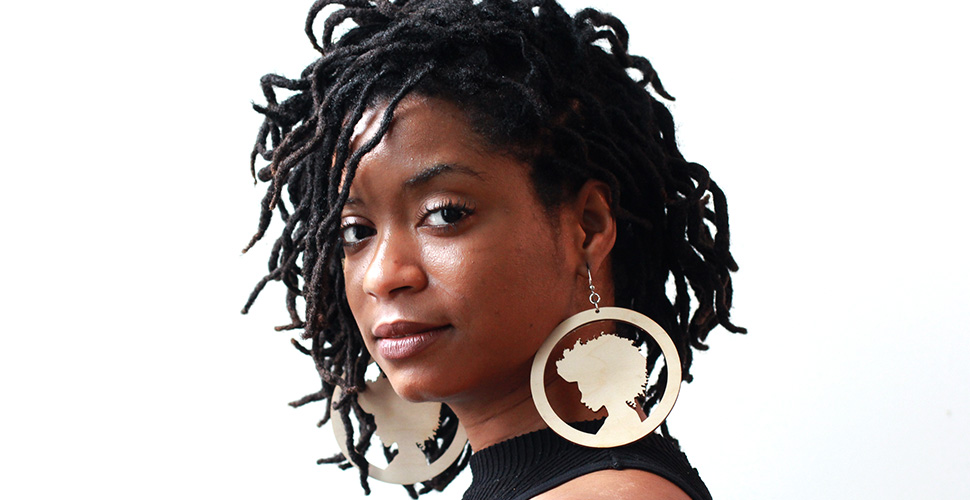 Sarah explains her choice to work between the two cities and spaces,"Philly is the intersection between Baltimore and New York– similar but not. I researched NextFab for several weeks before I joined. I needed to become a member in another makerspace outside of what I am used to back at home and NextFab has a cool feel to it. I'm looking forward to learning new skills that could benefit me and my business."
True to herself and her brand, Sara's website features "cruelty free, allergen free, laser printed creative wears, and eco friendly jewelry." Her products – earrings, ear weights, studs, lapels, ear cuffs, necklaces, and more – are sold online at sarahjuanitacreates.com. With the holiday season just around the corner, this is the perfect time to pick up one of these sustainable, locally made gifts.   
Sign-Up for Our Newsletter