It's easy to think that social media is just for filtered selfies and elaborate food pics, but these platforms have evolved into an amazing tool for artisan entrepreneurs. Even though we would probably all prefer in-person conversations with our customers, social media platforms are an alternative way to engage, connect and, ultimately, sell. The term "social media platforms" is pretty broad, so where do you even start? Before we dive into each individual platform, here is the where what, and when for social media.
Where?
Start by determining what platforms your target audience is already using. Industry research, surveys, and interviews can help you find out if you're unsure. Also, keep in mind your audience's age range and goals, since each platform has a different following and purpose. For example, if you're trying to sell furniture, Twitter might not be the best place, since many people on there are young adults focused on reading about and making memes of current events. If you're really stuck, you can't go wrong with Facebook and Instagram because they seamlessly integrate selling with community building. We'll explore these three, as well as other major platforms, down below. 
What?
Choosing the perfect platform is wasted if you don't post what your followers want to see. This would be like signing up for a gym membership, but never going (we've all been there). Here are some tips for making the most of your social media:
High-quality photos:

Why spend hours in the studio crafting your perfect product only to snap a blurry, dark pic? Do your products justice by taking a photo that accurately captures their beauty.

Show your process:

People shopping small want it to feel personal and enjoy seeing your process. Give them behind-the-scenes tours, in-the-moment packaging shots, and fun orders that you've made.

Engage:

One of the great things about being a small business is that you're able to directly interact with your customers. Take time to like comments, respond to your followers, and build their trust.

Show your personality:

Don't be afraid to show the face behind the product. When people shop small, they are supporting you and your values. It's nice to break up your feed with some personal content every now and then. 

Keep your branding consistent:

With a cohesive color scheme, logo, and branding, followers will instantly recognize your posts on their feed. 
Link your shop:

This is one of the most important parts to make sales.

Always

link your online shops to increase conversion rates. 
Hashtag: Don't forget to add hashtags! Ones like #Delagram and #PhillyLove can bring in some local love for your business. And check out what our makers are making with the #NextFabMade hashtag!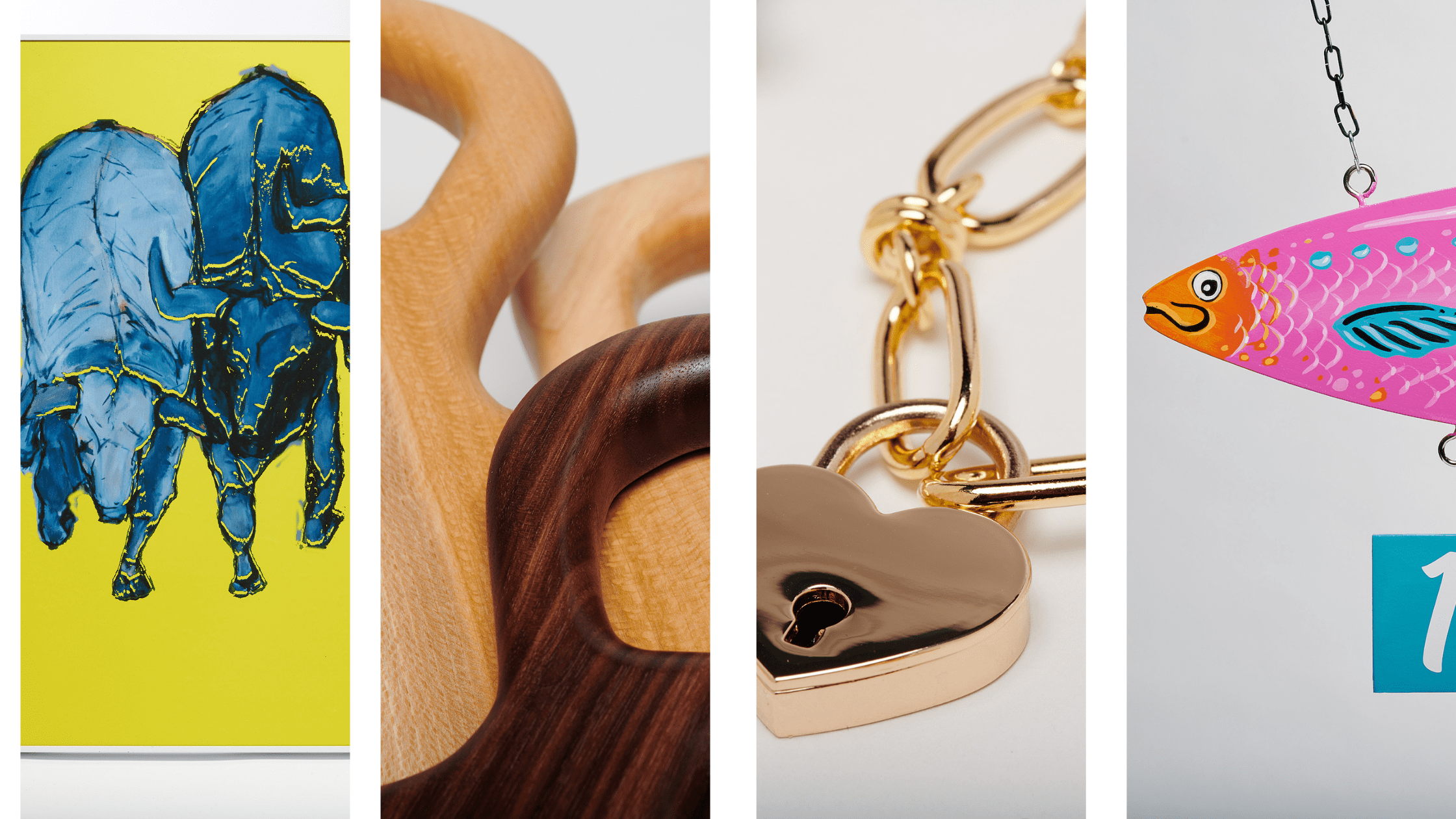 When?
Posting regularly and consistently helps your followers think of you when they're in the mood for some retail therapy. Hyping up products regularly before you launch builds excitement and may even get them to mark their calendars with the release date. If you're too in the zone to remember to post regularly, we recommend batch writing posts and using social media planning tools like Hootsuite that allow you to schedule posts in advance. 
Social Media Platforms 
Where: Instagram
What: The visual focus of this platform is perfect for artists to share their products, but remember what the app was built for: socializing. The majority of people come for connections and relationships, not to buy products. Using the sharing platform for community building creates strong relationships and trust that will translate naturally into sales and promotion. A giveaway here or a product launch there is great, but keep most of the content focused on the behind-the-scenes of your business. 
When: At least a few times a week. Since most people scroll through Instagram at lunchtime and before bed, 11 am-1 pm and 7 pm-9 pm are the top slots. Instagram is most active on a Wednesday, so if you're doing a major product dop, shoot for Wednesday announcements.
Check out NextFab member Idol Light to see an Instagram that nails everything from lighting to post-times!  
View this post on Instagram
Where: Facebook
What: Similar to Instagram, most Facebook users come to relax and procrastinate, not to shop. Although it's transitioning into a selling platform, keeping posts casual and friendly is better than promotional and pushy. You probably wouldn't say to someone when you first meet them, "Hey nice to meet you, I have 10% off chopping boards and 15% discounts for new customers." See how NextFab member Ben Doar's Facebook page builds connections and shows his processes. 
When: Weekends (especially Sundays) are the best for Facebook because people have a lot of free time. Since it's a slightly older audience who often uses desktop browsers, many people also scroll through the platform during downtime at work between 1 and 4 pm. 
Where: Pinterest
What: Finally, your sales pitching skills can come into play on Pinterest. You can still showcase your personality, but this is the chance to focus on your products more than yourself. Pinterest was made for buying and selling and has a lot of products within, so presenting an aura of exclusivity as a hand-maker can raise you above the masses. It's great for targeting mothers of young families, but you can sell pretty much any hand-made goods on here.
When: Its most active users are young parents, so prime time is 8 pm to 11 pm on the weekends when the babies are sleeping and parents have a moment to themselves. 
Where else?
These last few platforms can all be useful, but they're not must-haves. Only enter into this promotional world if you've got the time (and energy) after nailing down Facebook, Instagram, and Pinterest.
YouTube:

If you miss personal interaction, YouTube could replace craft fairs and markets this year. 

Twitter:

Fun for creating connections and social listening, but it's better to focus your selling techniques on the more popular platforms like Instagram and Facebook. 

LinkedIn:

More of a professional platform for selling services rather than products.  

Snapchat and TikTok:

A great place to target the younger generations, but not very useful for sellers since it's hard to keep track of metrics and analytics. 
What's Next?
Social media is really an endless world of opportunity and we hope this sheds some light on its nuances. If you're still hungry for more tips and tricks on social media, NextFab's experts are filled to the brim with the knowledge to share. Reach out today to learn about our membership options. 
Sign-Up for Our Newsletter