BOK Bar
On May 24th, 2017, a group of NextFab members and staff attended the opening of BOK Bar. The bar sits atop the roof of BOK, formerly Edward W. Bok Technical High School, a vocational school designed by Irwin Catharine and built in 1938. BOK has recently been under aggressive revitalization as a "center for creatives, small-businesses, non-profits, small-batch manufacturers and beyond." Among these small-businesses and creatives are a number of NextFab members, some utilizing the space in concert with NextFab membership to expand their work in scale while maintaining a healthy degree of flexibility.
The bar opening showcased a variety of beautiful custom built furnishings, including pieces by NextFab members Daniel Saldutti and Jeff Rubio.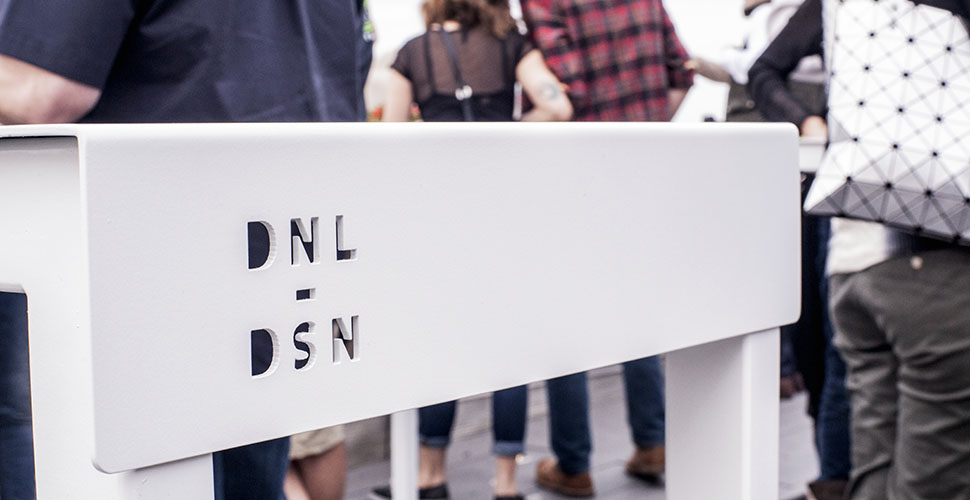 DNL-DSN
BOK Bar sent out a call for entries for furniture design for their new space. Saldutti is a BOK resident, sharing a showroom space with NextFab member Ross Stoops and NextFab staff member Marc DiGiaimo. His DNL-DSN brand has been gaining momentum, designing and fabricating products in steel and wood. His steel bar table design was chosen to be produced for BOK Bar and three are now displayed against the Philadelphia skyline.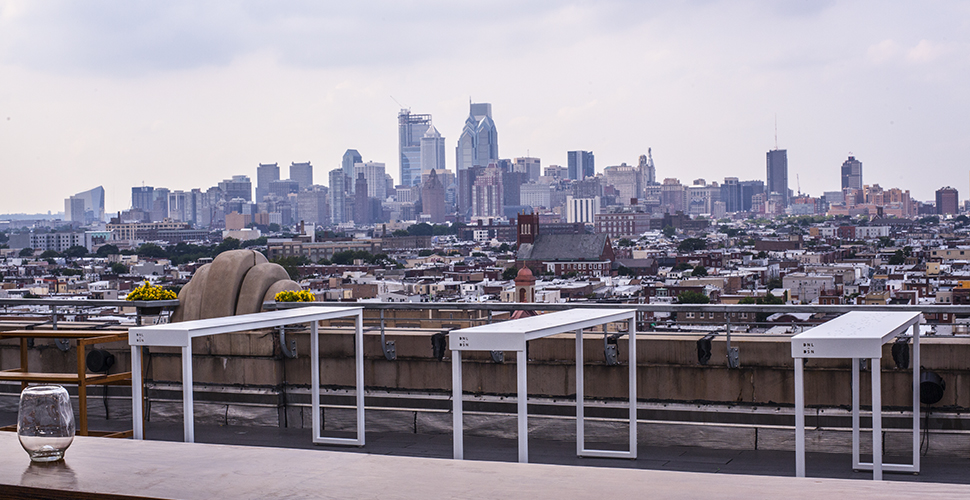 Saldutti works primarily for interior designers, finding the process more efficient than dealing directly with the end user. "The design office lets me know which pieces of mine they want, they pay me and I make them. 'Badda Bing Badda Boom' as they say. I do have individual clients as well and do not shy away from client interaction, fortunately I am good with people."  His practicality and warm character are evident in his design process. His furniture is built to last and to be enjoyed. With a design mantra of "efficient, cost effective, sturdy, durable, simple and beautiful," his steel tables hit the mark.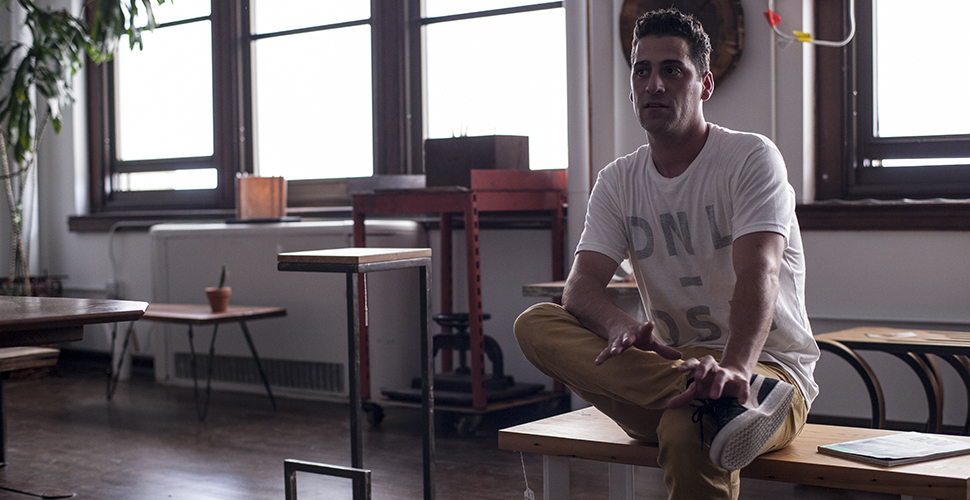 We use BOK as our design studio/showroom for finished pieces. A place to showcase our talents as well as house furniture pieces that are waiting to be installed. I use NextFab to build and BOK to show. -Daniel Saldutti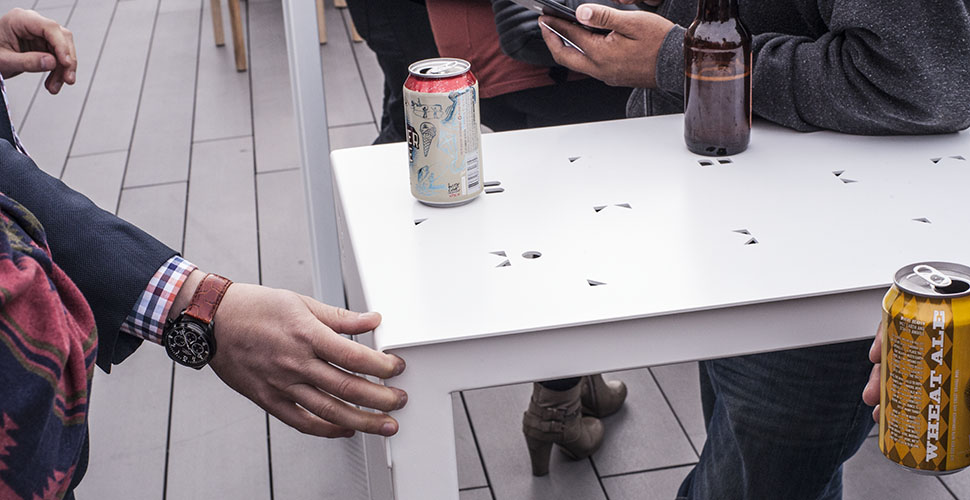 Jeff Rubio: A Post-Modern Nod
Jeff Rubio splits his time between Philadelphia and New York doing fashion and industrial design work. The work submitted to BOK Bar by Rubio falls more on the whimsical side. His family of chairs, stools, and tables evokes the post-modern furniture of the late 1970's and early 1980's. The pieces have a dynamic mix of color, shape and pattern in metal, wood and enamel.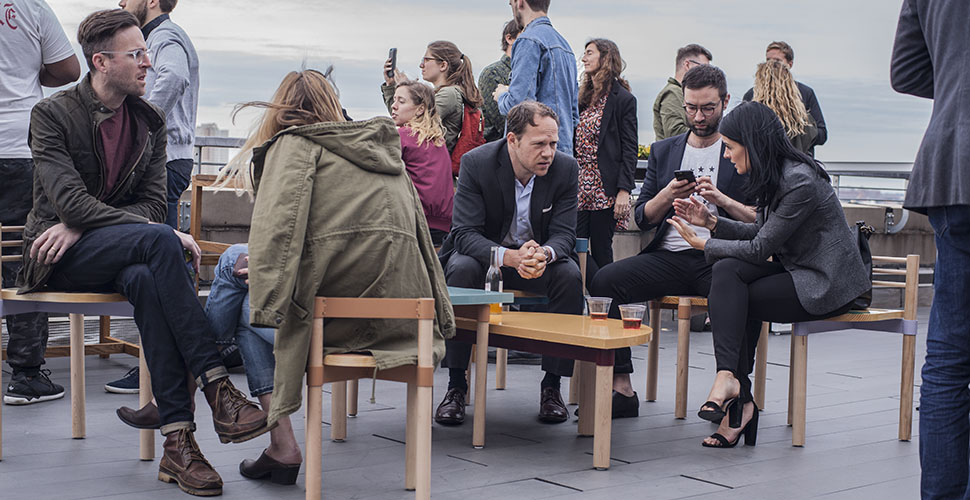 NextFab has been a crucial part of my work. In addition to having all of the tools that I would need in a workspace, it has been great to network with other designers and artists. They've been a great resource for Philadelphia art/design events, sourcing materials and fabrication processes, and have been helpful with problem solving some unique design issues that may arise while creating custom pieces.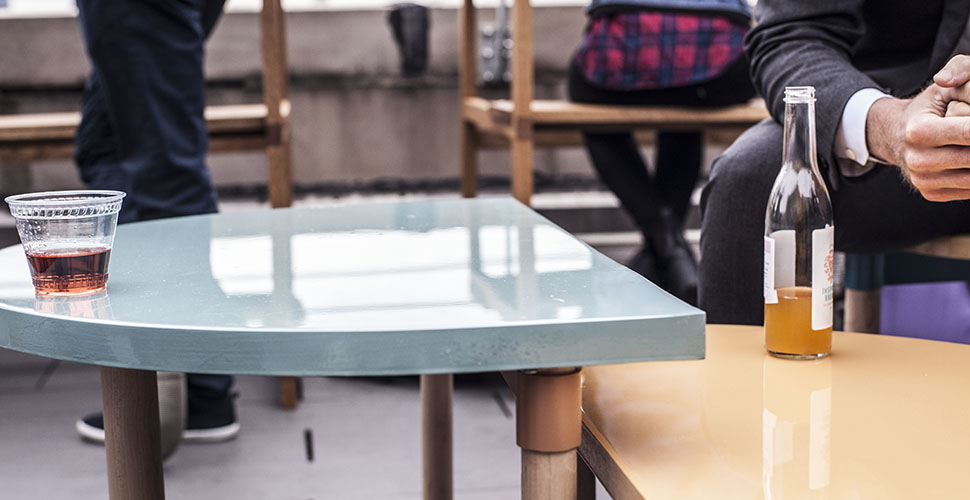 Rubio's furniture forms were inspired by the geometric graphic design of BOK Bar,
Memphis Design
,
Rem Koolhaas
, and 
Bauhaus
. Having worked for corporate design clients such as Urban Outfitters, Anthropologie, and West Elm, Rubio was eager to spread his wings with a self-initiated design. "This project was a great opportunity to produce works that were purely in my own voice and have also inspired me to create a collection of furniture and ceramic housewares that will be out in the fall," he relates.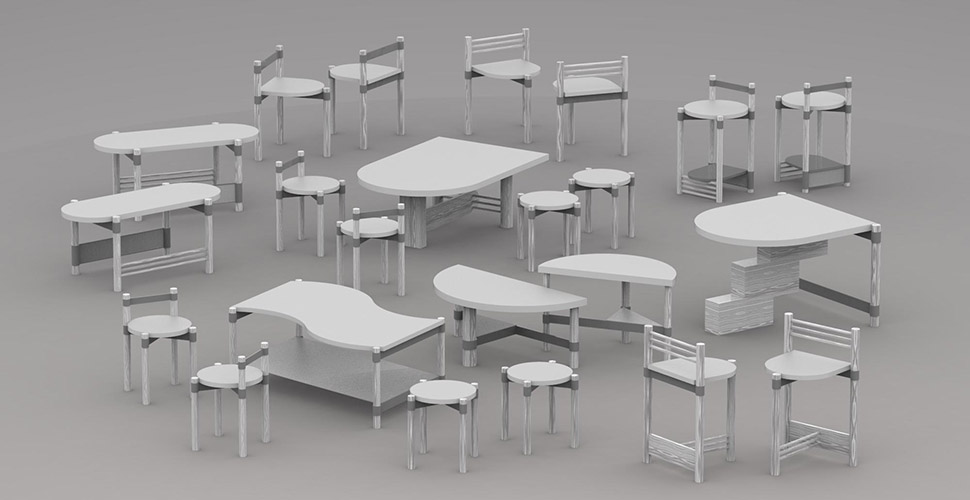 Saldutti, Rubio, and several other designers received the kind of attention that they deserved for all of their hard work. While the beer flowed like wine, those in attendance had the chance to lounge on, stand near, and relax on many one-of-a-kind pieces of furniture. NextFab is proud to play a supportive role in the growing design community in Philadelphia and we look forward to seeing future work from these talented young designers.