NextFab member Damon Harvey can often be found in the wood shop at Washington Avenue working out aesthetic and engineering challenges. His work first caught my eye as a fan of modernist design and our first brief chat has lead to many conversations and always a friendly "hello."
A few weeks ago, I met Damon's partner Anthony "Tony" Hochstetler who joined NextFab more recently. Their synchronicity working as a couple make them a really nice part of the wood shop culture at NextFab. Damon and Tony were both students at Temple University where they studied liberal arts.
"Tony and I started designing and building furniture out of what we would consider to be necessity," Damon admits. "We lived in a very small apartment in Old City. We both have a fairly strong design POV so most of what we'd bought or brought in legacy to that tiny space wasn't cutting it. So we started designing purpose built/space specific pieces of furniture."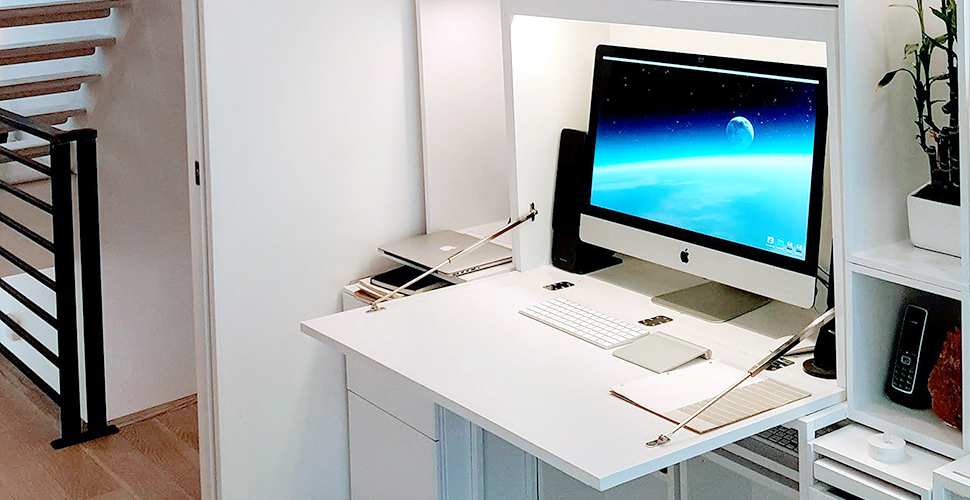 "Neither of us have any formal education in design. Everything we've designed and built has come out of knowing what we've wanted and figuring out a way to make that happen," Damon continues. "Joining NextFab was a great relief because up until then everything we'd made was built in a cold, dark basement with hand tools."
My design sense is influenced by a desire for order, functionality and beauty. I'm sure by now that sounds so cliché, but my math says you add any two of those together and get the third.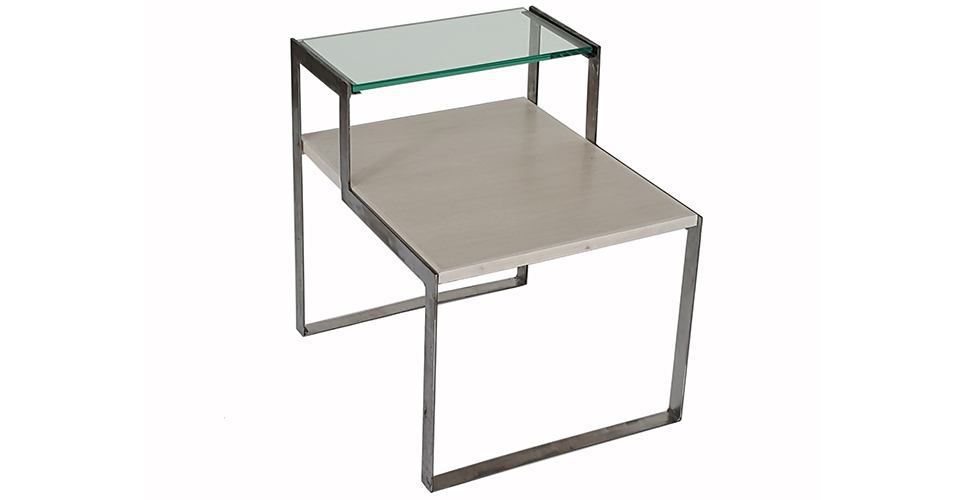 Damon is inspired by modernist and neo-modernist sensibilities and architects like Sou Fujimoto, Zaha Hadid and BIG Architects (Bjarke Ingels).
Usually Damon takes on the role of architect, and Tony takes on the role of structural engineer, while both get their hands dirty. Damon explains, "Tony and I have a long history and experience of working together. Tony used to do drywall construction. Shortly after we got together I went out and worked with him on individual homes and on construction sites, sometimes with other teams and oftentimes just the two of us. Tony also has a very strong sense of order, proportion and relationship that drives his design view." This special blend of collaborative effort has resulted in furniture that seamlessly blends form and function.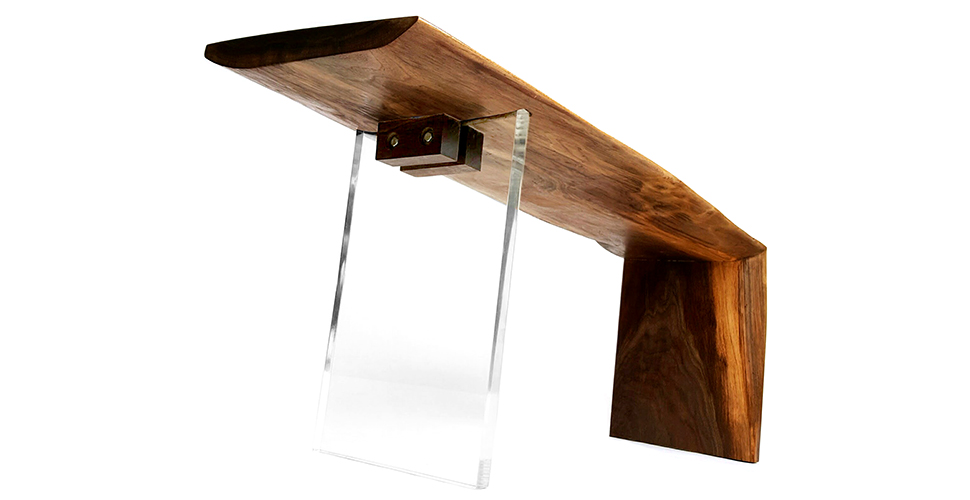 Damon's membership gave them access to NextFab, but their work took off after Tony signed up as well. Damon relates "Tony joined Nextfab so that we could work together on our next two projects; a bed and a bench. He has a strong work ethic and much more building/carpentry experience than I have. We like working both individually and together on projects. We can cover twice as much ground when we're in the shop together."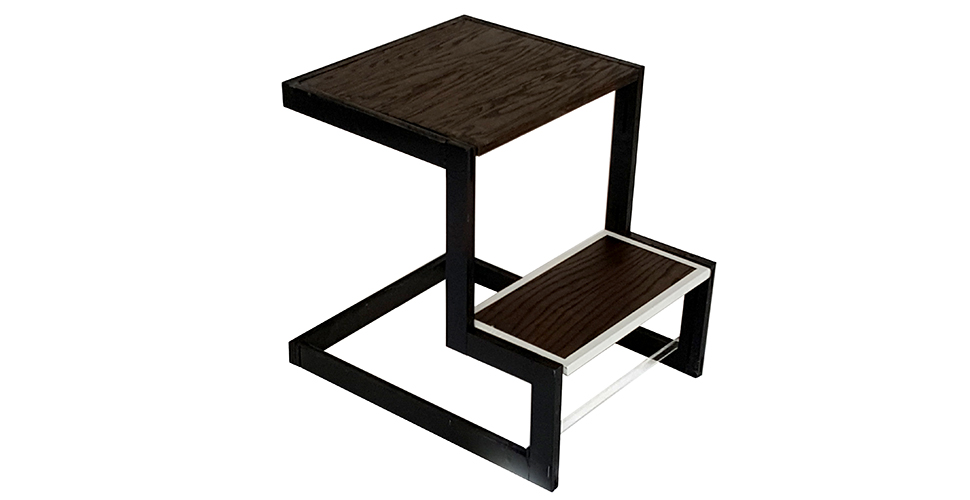 Damon and Tony have well outfitted their 1600 sq. ft. house with hand-built furniture. They are now laying the groundwork for what they hope will become a marketable product. Damon muses on NextFab, "Of course there a lot of new co-working spaces in Philadelphia and more opening all the time but NextFab is unique in our city. As far as I've experienced, there are only two seeming limitations: one's work ethic and one's imagination." Fortunately the two have no shortage of either, and we look forward to seeing the evolution of their work in future projects.