In May 2020, internet sales (as a percentage of total retail sales) spiked by over 12%. Why? Online shopping is almost entirely pandemic-proof and many people are jumping onto the e-commerce bandwagon to avoid the uncertain future of in-person retail. 
While there is definitely no "one-size-fits-all" approach to setting up a shop in the virtual world, we will explore some key steps that can apply to anyone starting e-commerce. 
#1: Know Your Audience
As consumers, we are starting to care more about the backstory behind a product and where our money is going, rather than what it's buying. NextFab members use our resources to create handcrafted items and meet this new demand for small-batch, local production.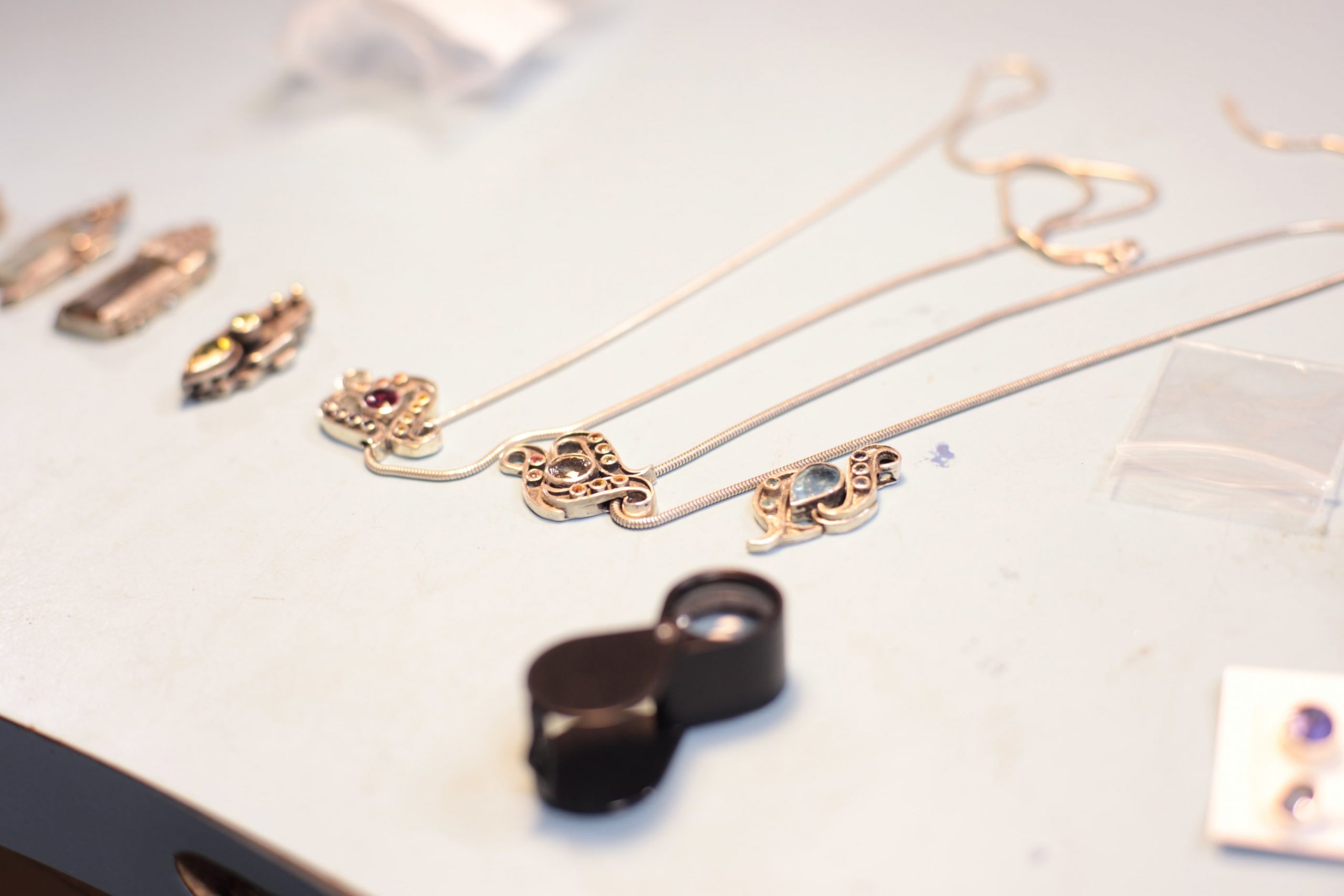 Before investing all your creative juices in our workshops, get familiar with your potential market. A quality, unique product is worth nothing without a market to buy it.
Here's how to get to know your audience:
Create Audience Personas

:

These are detailed descriptions of individuals within your target audience that narrow your focus into a single customer. These personas help develop a deeper understanding and a sense of connection with your audience. 

Use Insight Tools

:

Hashtags, Google trends, Amazon bestsellers lists, and Facebook insights reveal consumer behavior. These insight tools keep you ahead of the trends.
Whether you're in need of expert advice or want to bounce the idea around other creative minds, the NextFab team is always available to help. Our member, Machele Nettles, attributes much of her success in the jewelry industry to her NextFab experience.
"The community is second to none and there are so many tools available to learn and use. I say I'm self-taught but in actuality being a member at NextFab is like having a private teacher whenever you need one. There is no way I'd be half as far along in jewelry making if it weren't for NextFab." 
#2: Create Your Brand 
Just to conceptualize the scale of the online shopping world, a Google Search of "water bottle" gives you 1,440,000,000 results in 0.83 seconds. Top-quality branding can be your secret key to standing out on these platforms with seemingly limitless options. 
If you're an individual selling handmade products, originality and locality should be at the core of your branding. Those who buy locally want it to feel local. Make your personality stand out by telling the story behind your work and adding in what makes your product unique.
If you're a well-respected retailer entering e-commerce, convey your professionalism and experience through your branding. Your knowledge is your strength, so play to it! 
Regardless of size or reputation, branding must always do two things:
Reflect your values

:

With the amount of choice in today's retail world, we all have the purchasing power to shop based on our morals, as well as the quality we're looking for. Don't be afraid to show your values within your brand. It's something people will latch onto and help draw customers in. Unsustainable shopping was so 2019. 

Emphasize your uniqueness:

Figure out what aspect of your business brings that "wow" feature, and use it wherever you can. NextFab member,

Cody Hughes

creates "handcrafted, one-of-a-kind furniture and home goods made from high quality, ethically-sourced, sustainable materials." Untitled_Co has found a gap in the popular home goods market by creating unique products that are environmentally conscious, which he uses as a marketing advantage. 
View this post on Instagram

#3: Make A Supply Plan
Now that you have an audience and a brand, you must supply to meet the demand. There are two main options: dropshipping and holding your own. 
With dropshipping, an external supplier will store, package, and ship your products to the consumer. For example, consignment selling involves shipping products to a dealer and only being paid for the goods that sell. If you're confident in your products' selling potential and want a low-hassle method, dropshipping is the way to go. 
Holding your own products is somewhat self-explanatory—it means you are responsible for everything in your customer experience. Instead of paying to outsource shipping materials, some small businesses at NextFab create those in-house. Nick Matarese, the founder of The Barn Creative, learned to laser cut a rubber stamp using NextFab Wilmington's vinyl cutter. He now brands plain tissue paper and holds his own products, saving money on outsourcing and enjoying a more creative license. 
#4: Create Your Online Store
There are lots of website builders to get your online store up and running. According to Mac Frederick, the CEO of Momentum Digital, Shopify is "perfect for local small business owners with limited time and resources." It is really simple to build an online shop, it can be integrated with social media, and has easy-to-use SEO features. Nick Matarese, the founder of The Barn, recommends using Shopify in conjunction with your Etsy shop to maximize SEO efficacy. 
For more details on Shopify and Etsy, listen to NextFab's "From Making to Selling: Defining your Brand for Online Marketing and Sales Webinar."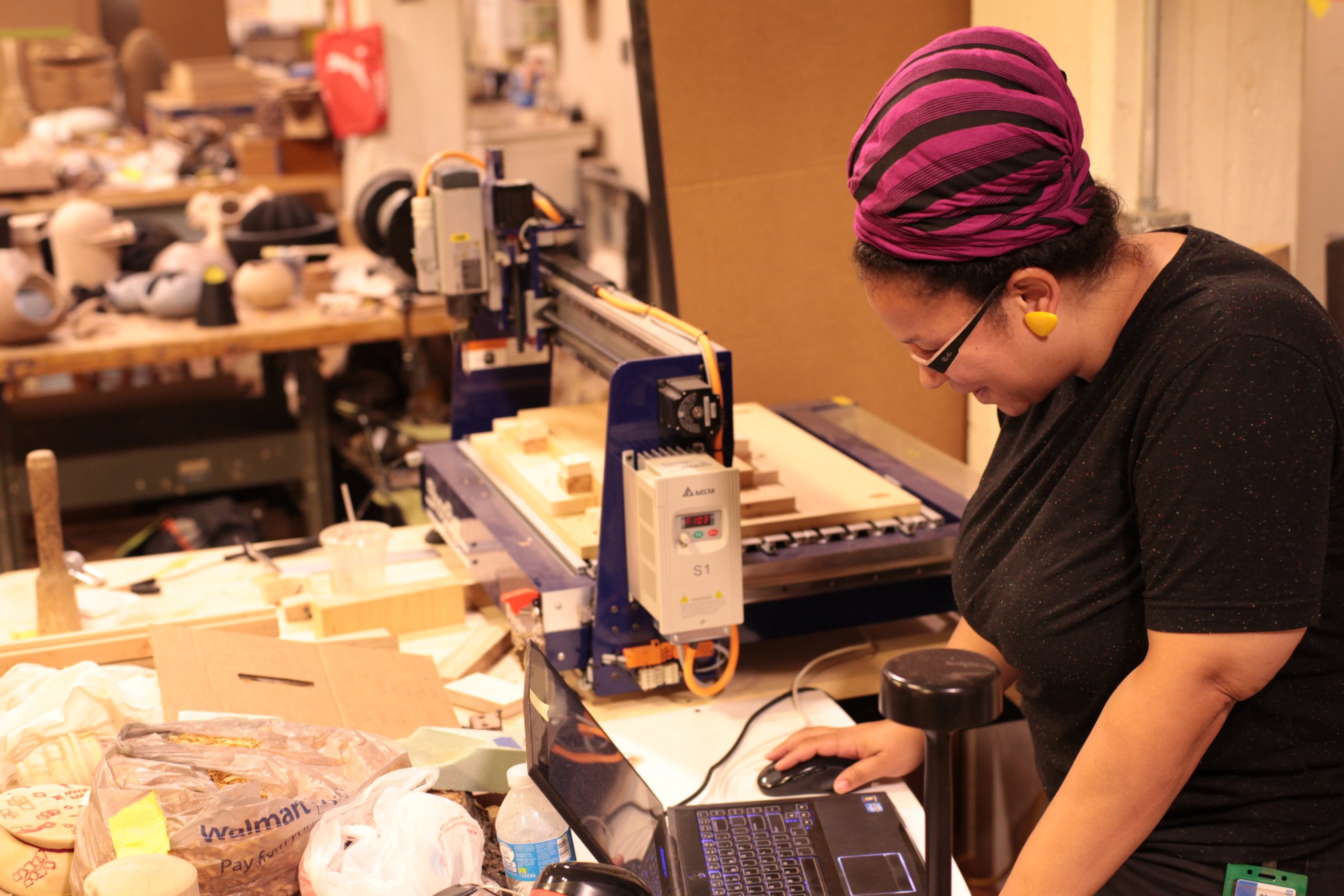 #5: Sort Out The Legal Stuff
Paperwork and taxes aren't everyone's favorite activity, but they are necessary to keep your business booming (and to stop anyone from stealing your thunder). The full list of legal requirements can be a long one, but here are some things to prioritize:
Protecting your intellectual property (logo, name, products, designs)

Employer's liability insurance

Sales tax
If you feel overwhelmed by your legal responsibilities, join a Trade Association to help make sure you don't miss anything important. Alternatively, you can reach out to a corporate law attorney for assistance. Don't put your time, money, and effort into a new site and quality products if you have to shut down for legal reasons. 
#6: Launch and Market 
Launching is a case of getting the word out and then boom, clicking launch! 
With marketing, unfortunately, there is no boom moment. Here are some tips so you are always ready to adapt and adjust to your constantly changing market:
SEO-focused writing and Google Adwords boost your search rankings.

Social media gives access to younger, more diverse audiences. Influencers help to target specific market segments.

Email marketing campaigns increase your site traffic, returning an average of $44 for each dollar spent.
What's Next?
Now that your online shop is open, check out some of our resources to help improve your small business marketing with our From Making to Selling webinar series or take a look at all of our equipment at NextFab by taking a virtual tour.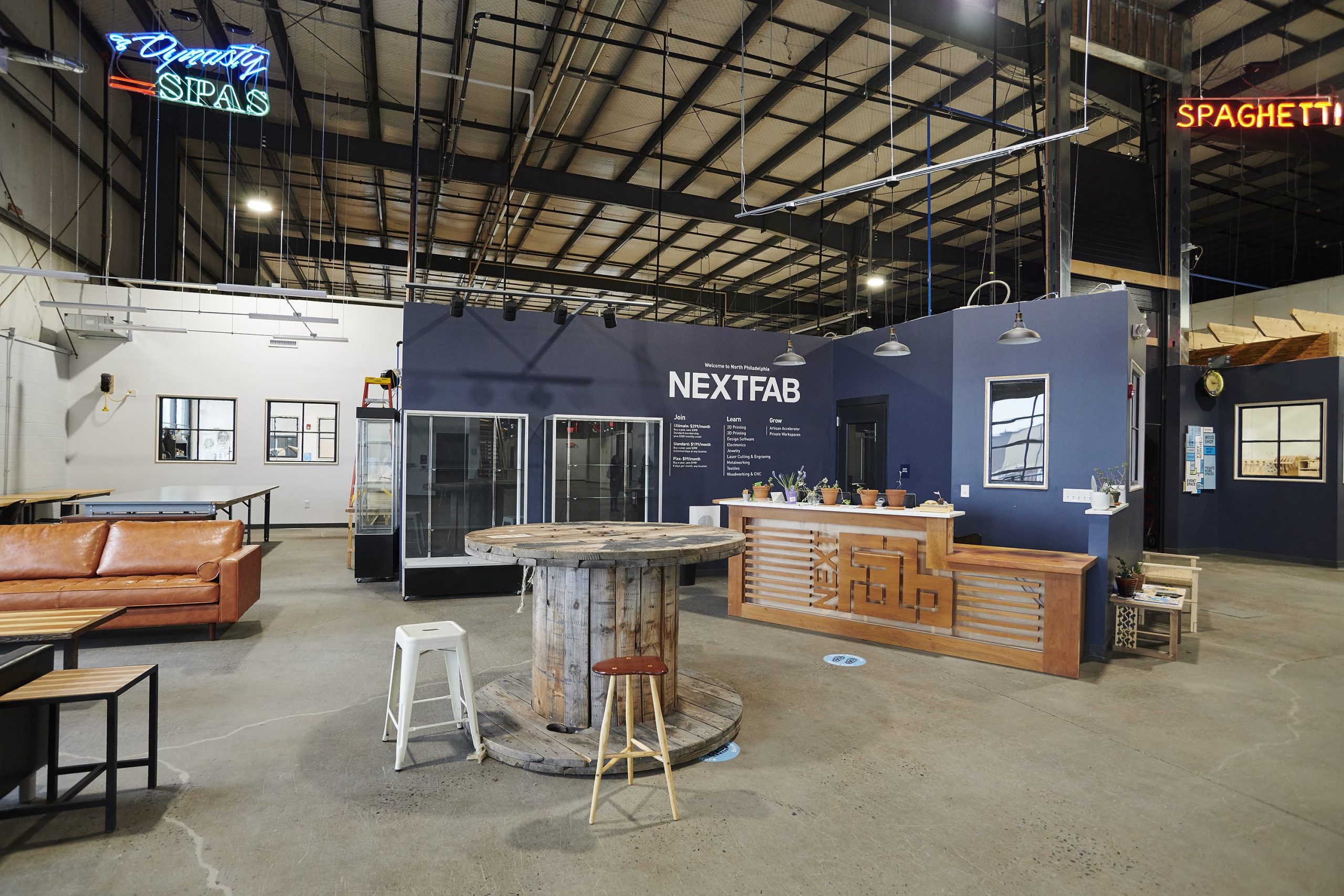 Sign-Up for Our Newsletter