Meet Our Monthly Maker: Melanie Hasan
Website: https://modesttransitions.com/
Instagram: @modesttransitions
TELL US ABOUT YOURSELF
My name is Melanie Hasan, and I am the founder and textile designer of Modest Transitions. I am a mother of two wonderful boys, born and raised in Philly. After having giving birth to my son, my husband encouraged me to do what makes me happy, I chose to refine my design skills, create, and found a love for natural dyeing that became very therapeutic through postpartum. I've always been a creative person to enjoy crafts, DIY projects and sewing. I love traveling, great food and experiences. If I am not dyeing fabric and listening to music I can always be found in my backyard greenhouse paradise.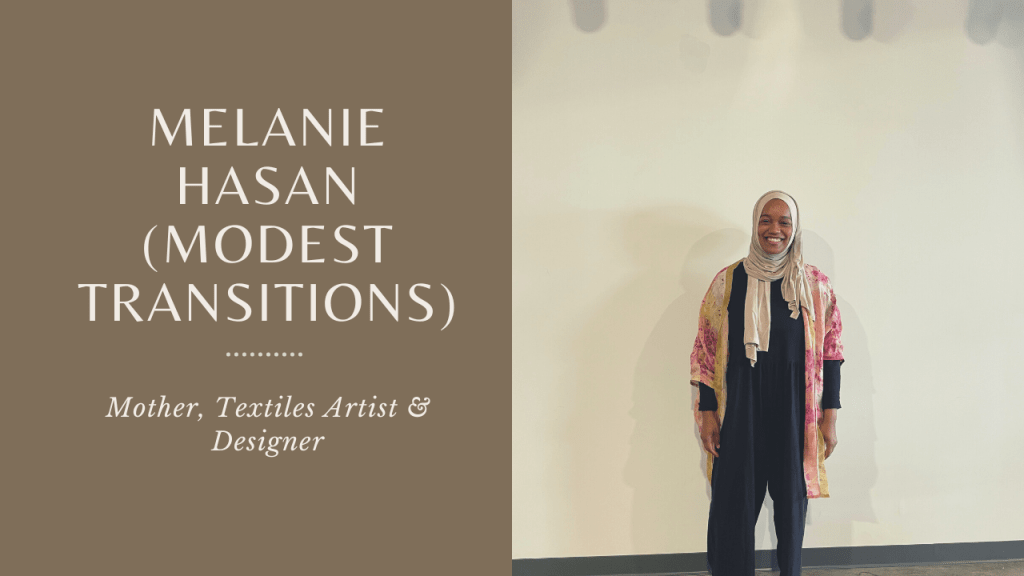 WHAT DO YOU MAKE/WHAT ARE YOU CURRENTLY WORKING ON? 
I create and design naturally dyed textiles and apparel for women. I am currently working on my fall line sheet and online workshops. Additionally, I am working to secure a brick and mortar space for retail, sustainable awareness, and inclusivity.

HOW DID YOU COME UP WITH THIS IDEA/ HOW DID YOU GET STARTED?
Every year, I create a vision board of self-improvement and goals. At the end beginning of 2019 my husband asked what did this one portion of my board meant. I explained it to him and he pushed me to schedule a tour and enroll into Moore College. Once I  enrolled, I would come home with swatches dyed in onion skins, beets and other kitchen scraps. Although he wasn't completely sold on the idea, he valued how natural dyeing made me feel during postpartum. As I got better and starting applying it with my sewing and modest designs, he knew I was on to something. My husband has been my number one motivator, and has pushed me to the limit ensuring I am doing what truly makes me happy. I cannot thank him enough.
WHAT'S THE STORY BEHIND YOUR BUSINESS' NAME?
Modest Transitions was founded to share my transition to a modest lifestyle. I've had many experiences of discrimination and injustice because I wear hijab. The misconceptions and stigma associated with being a modest woman is absolutely horrible. I wanted to find a way to spread awareness with thoughtful and healthy conversation to bring unity within my communities with hopes of building sisterhood, confidence, and inclusivity as a designer. I am hopeful that modesty can become a socially acceptable characteristic of a woman's profile.
WHAT'S THE HARDEST PART?
The hardest part honestly is how I identify, since it can be very intimidating as a black Muslim woman in this industry. Additionally, entrepreneurship is lonely, and sometimes you honestly don't know if you are doing enough. When it comes to finding inspiration, I am inspired by peace, and I try to define it within my own character and lifestyle.  I like for my designs and textiles to create peacefulness, or a sense of calmness, when presented to others. My goal is to have all your stress to be taken away when you enter my world 🙂

WHAT'S YOUR MOST REWARDING MEMORY?
My most rewarding memory in my business is coming in contact with customers that felt insecure about their beauty and flaws, and instead having a part in making them feel beautiful with our products. I've met many women that have hair loss, cancer, and been victims of abuse. Helping them through their transformation of growth, beauty and empowerment lets me know I am doing the right thing.
WHAT ADVICE WOULD YOU GIVE TO ASPIRING MAKERS?
Do not give up and trust the process.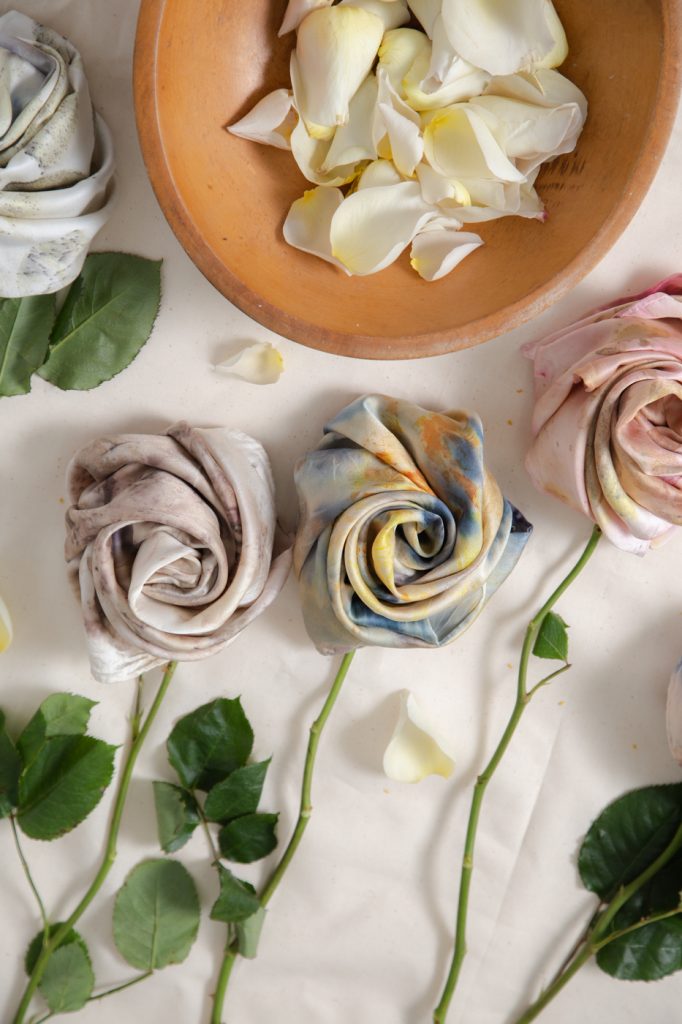 WHAT IS YOUR FAVORITE PART ABOUT NEXTFAB, AND WHY?
I love that NexFab is community driven and allows me to feel included. 
WHAT'S NEXT FOR YOU?
I am hoping to scale and create my retail safe haven for you to come visit and have some peace 🙂
Sign-Up for Our Newsletter