Meet Our Monthly Maker:
Raymond Baccari
Instagram: @ray_baccari, @wculivlab
Website: http://www.raybaccari.com/
TELL US ABOUT YOURSELF
My name is Raymond Baccari and I am a father, artist, noisemaker, and huge music enthusiast. I grew up in Northern Virginia, received a Bachelor of Fine Arts in Painting from George Mason University, and later attended graduate school in North Carolina where I received a Master of Fine Arts in Sculpture. Aside from trying to keep up with the crazy world of my three-year-old and second child on the way, I'm a freelance artist and the co-founder of the STEAM-based artist collective, LIVLAB, where we focus on experiential learning, art and technology, and recontextualized storytelling.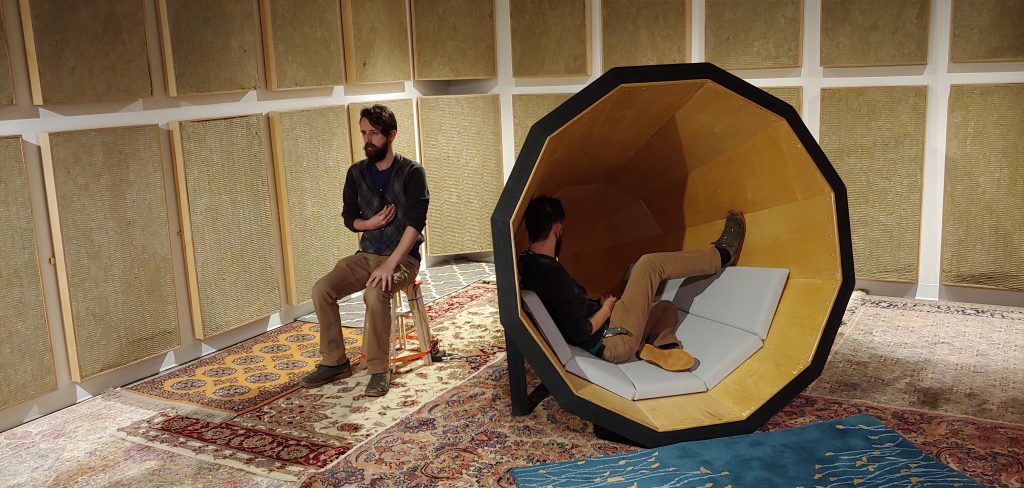 TELL US ABOUT YOUR CREATIONS AND INSPIRATIONS
I have an artistic love for everything loud and proud! Most of the objects I make are sound-based sculptures and installations with an interactive element, asking audiences to initiate sound or actively listen. I am always searching for new and interesting sounds to play around with. My most recent project was an 8-foot gramophone horn, designed to amplify a user's heartbeat with a stethoscope, and then projecting that sound into the surrounding area. My inspiration for this project came from that amazing thumping inside your chest during live music events! It made me wonder how to record a heartbeat or have it play in a space for others to hear live. I also dabble in furniture, speaker systems, and amps. I'm currently working on getting my art practice set up in Philadelphia, so I'm on the hunt for exhibition opportunities. 
View this post on Instagram
WHAT ROLE DOES NEXTFAB PLAY IN YOUR BUSINESS?
My favorite thing about NextFab is how community-oriented it is. I've only been a member for a few months, but I've already been part of some really fascinating conversations. It's refreshing to be around so many creative thinkers and have them keep me in mind for their projects. With regards to the resources at NextFab, I mostly use the woodshop. I spend a lot of my time on the table working with shop saws, routers, and other hand tools. It's really a great place to let your creative juices run wild!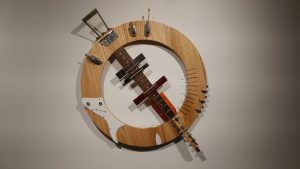 WHERE DO YOU SEE YOURSELF IN THE NEXT YEAR?
I hope that next year is fruitful for me and my work. I hope to be teaching regularly by the end of next year because I love connecting with young artists and seeing their visions for the future. I will also be taking my first class at Saint Joseph's University, where I'm excited to modify and expand my skills as a maker. I'll continue to explore how sound and noise can be used to create artwork and seek out commissions and exhibitions in the region. Becoming an even better craftsperson will open new doors for me by elevating the quality of art I produce. 
WHAT ADVICE WOULD YOU GIVE TO ASPIRING MAKERS?
I would say aspiring makers should just get started. The only way to become a better maker is to make a lot of stuff, even if it doesn't work at first.
Make anything that comes to mind, as silly as you like! This will build confidence in your skills and create a great foundation for when you're making bigger and more ambitious projects.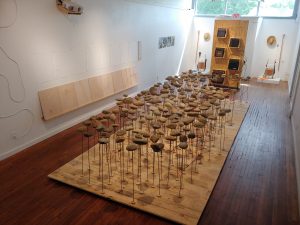 GET INVOLVED
If you would like to be a part of this creative community that Ray describes, reach out to NextFab today. Our amazing selection of classes and state-of-the-art tools help makers of all skill levels create beautiful products.
Sign-Up for Our Newsletter