Meet Our Monthly Maker: Ricky Solorzano of Biorealize
Website: www.biorealize.com
Instagram: @biorealize
Tell us about yourself
I love bioengineering, biodesign, and biofabrication. I've been involved with the biofabrication industry for over 10 years now and have built different platforms for it. Now I'm excited to be growing and developing solutions for designers to create new biodesigned products for the bioeconomy.
What's your educational background?
I studied Bioengineering at the University of Pennsylvania.
What do you make/what are you currently working on?
We work on manufacturing the B | reactor. The B | reactor is the leading incubation system on the market specifically designed to empower learning, accessing, and innovating with biodesign.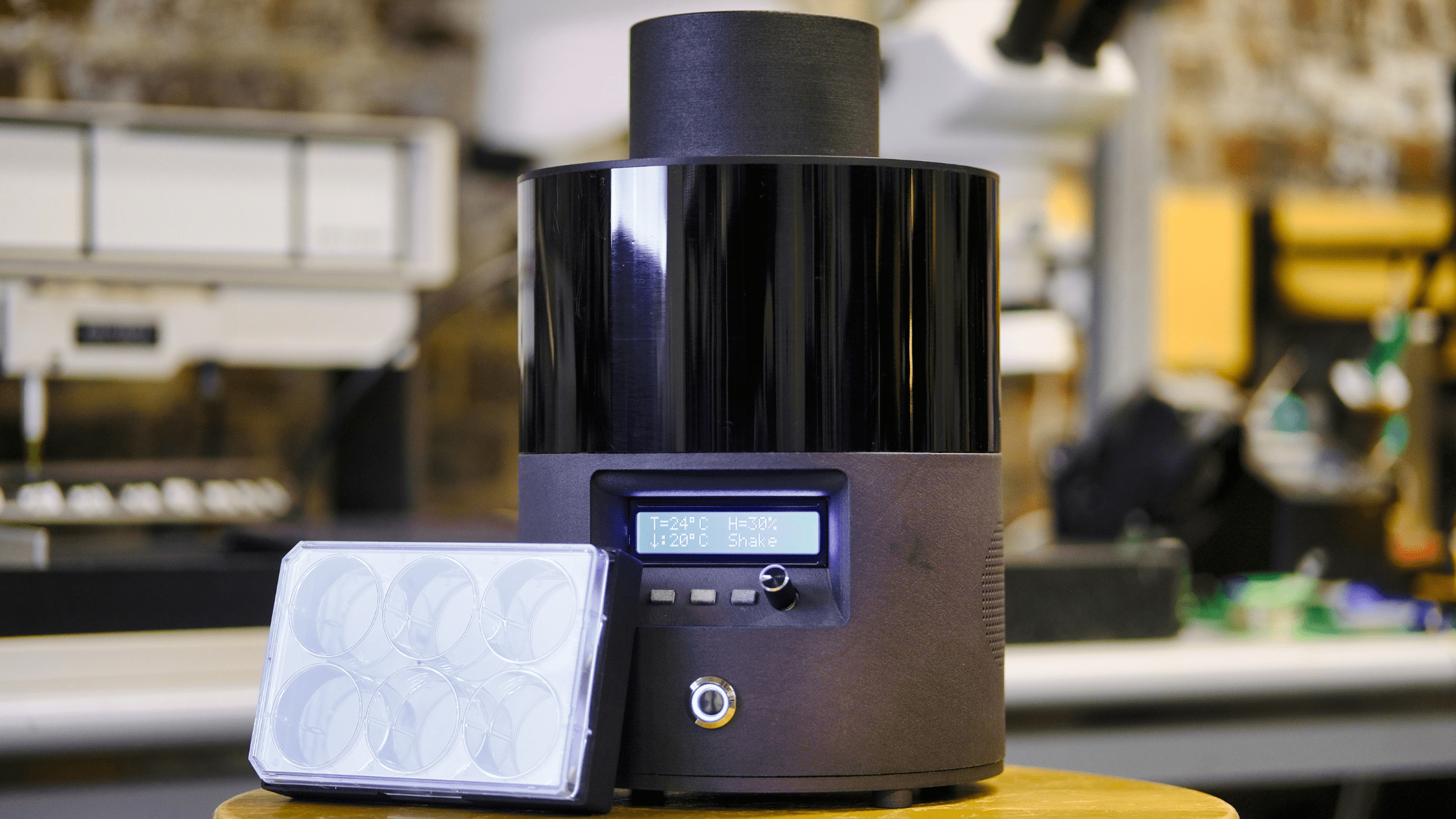 How did you come up with this idea/how did you get started?
Our co-founders Karen and Orkan, invented it while at Penn realizing that to teach and innovate with biodesign a unique and new tool was needed. So Biorealize was formed to produce platforms for biodesigners. 
What's the story behind your business's name?
The race is on. Never before has there been a more urgent need to redesign and scale everyday products with biology that are more sustainable and healthier for us and our environment. We are passionate about playing a role to realize this new bioeconomy, thus biorealize. 
What's the hardest part?
Navigating is always the toughest, but most rewarding part. I believe that the best thing about a new company is the ability to enter into a white space and become a leader, a pioneer. It's hard to be bold, but when we create things never done before, that's where we can get the best rewards. 
What are your goals?
Our mission is to make it easier to design with biology. We hope we can bring platforms that consist of hardware, software, and materials to designers to empower our vision. 
What inspires you?
There really are some amazing designs that have already been created that have proven some amazing results. There is a design magazine called Dezeen which highlights some of the most amazing concepts coming from the design community. It's a great place to study new ideas and get inspired.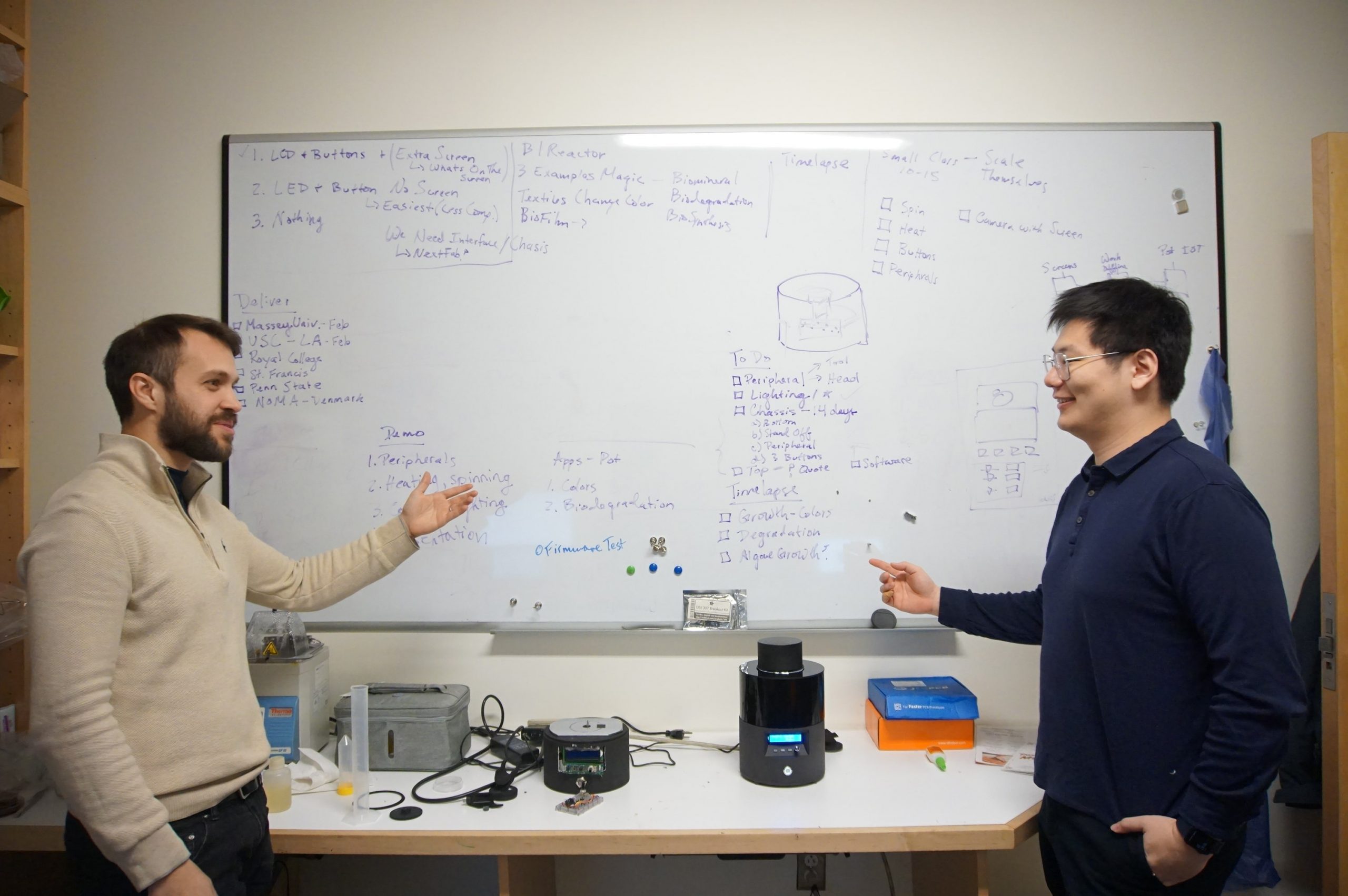 What's your most rewarding memory?
Watching time-lapse videos of things growing is where our magic lies. It's really captivating to watch things change over time. 
What makes your business unique?
We feel that we are the first movers on the market to build platforms for the field called biodesign. While fermentation and bioreactors have existed, platforms just for biodesign a new design method and growing movement has yet to be seen until Biorealize.
What machinery/shops do you often use at NextFab?
We work a ton with the electronics station, 3D printing, and the NextFab team!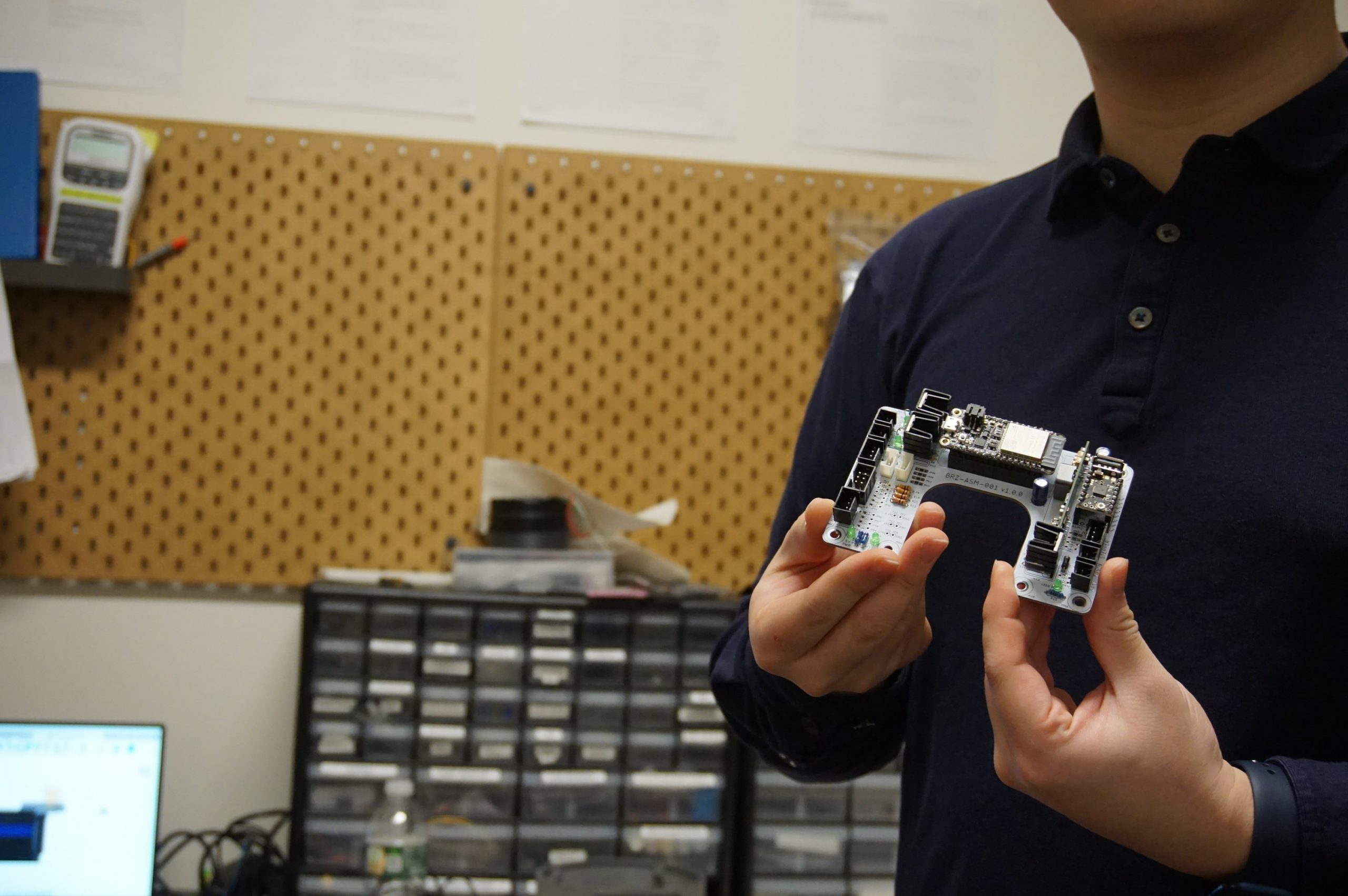 What advice would you give to aspiring makers?
Iterate quickly, stay organized and enjoy the design process. I think making small wins with iterative designs is the right way to go. Hardware or making can sometimes either be a very conceptual process until you start making. Making and learning small pieces of the overall project, that's both the best and funniest way to get to the end result from the quickest. 
What is your favorite part about NextFab and why?
The ecosystem is definitely my favorite part. Its people are geared towards making something, whether a product, a hobby, or a company. And it's great to have access to resources like tools, knowledge, and personnel who can help realize dreams along the way.
What's next for you? 
We hope we can ship many more B | reactors and place more protocols on our website to empower our community. 
Sign-Up for Our Newsletter