Makerspace—a word you might hear often, but what is it? It basically describes any shared workspace. Our makerspace at NextFab is an advanced membership-based workshop filled with machinery, like-minded people, and business experts. Although "more than just a…" is a slightly overused phrase, NextFab truly is more than just a shared workspace. There really is no other way to describe the space, machinery, and community we provide. With these features, NextFab has helped thousands of artisan entrepreneurs turn their ideas into reality. Let's dive into the details of our makerspace and what makes it unique. 
What Is A Makerspace?
In some places, a makerspace is a library or school that has equipment for public use. In others, it's a full-blown, professional manufacturing floor. Some workspaces, such as The Maketory and Open Works have high-tech machinery, educational classes, memberships, private work areas, and more. We lean towards this end of the definition, but each of us has differentiating features.
No matter what kind of services or tools are available, makerspaces are collaborative areas where you can come to build products and share ideas.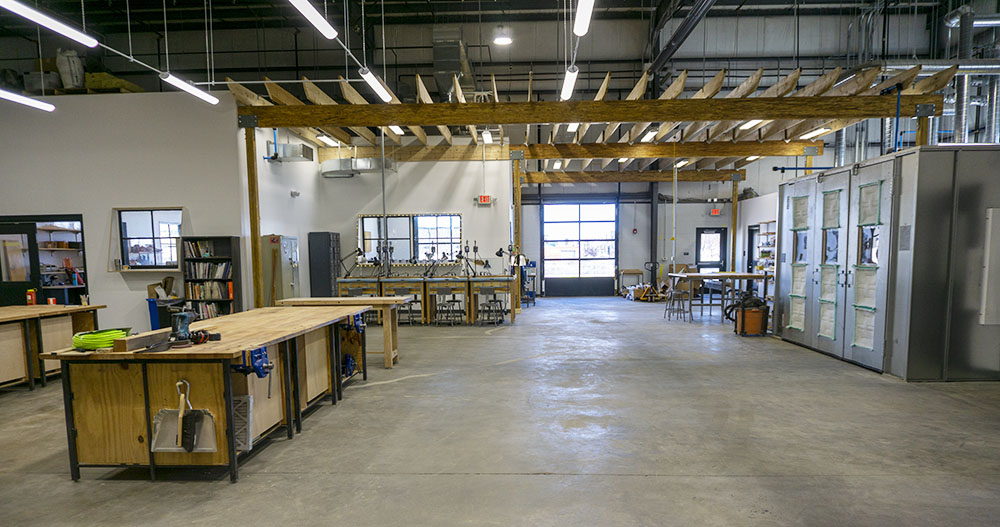 The NextFab Makerspace
In 2009, a 3D printing project took Evan Malone on a trip to South Africa. There, he discovered "Fab Labs"—labs made for community education with an expert onsite to teach people how to use the tools. Evan was inspired by how education and technology made a difference in these communities, which ultimately sparked the creation of NextFab.
We have since grown into a successful business with locations in South Philly, North Philly, and Wilmington, Delaware. With over 10 years in business, our locations expanded and shifted depending on the unique needs of the area and its members.
All three locations have state-of-the-art equipment, a number of experts, and a shared community, but each one has its own specific flavor. 
With South Philly being the hub of hardware tech startups, they focus on building and refining products and prototypes. The environment and resources at North Philly target artists looking to expand their practices or small businesses. Wilmington's unique combination of the Creative District and community space gives artisans and startups a space to collaborate. Each location has a distinct maker mentality in mind, with a spin on its services.
Benefits of Using A Makerspace
There are tons of advantages for startups and entrepreneurs, but the most beneficial parts are the resources it provides and the connections you make. You are surrounded by like-minded, creative people who will share their support, ideas, and opportunities—possibly sparking a collaboration. 
Along with the community comes the machinery. You can accelerate your business at NextFab using our experts, tools, and machines. For instance, instead of hand-filing each knife, Steve Pellegrino of Pellegrino Cutlery utilizes our CNC Water Jet Cutter to carve out a sheet of knife blades, which he then takes back to his shop to finish off. Along with our tools, we have private studio spaces that are designated spots to let creative minds flow.
You may be a master at your craft, but need help connecting all the pieces together into a sustainable business—and a makerspace can do the trick.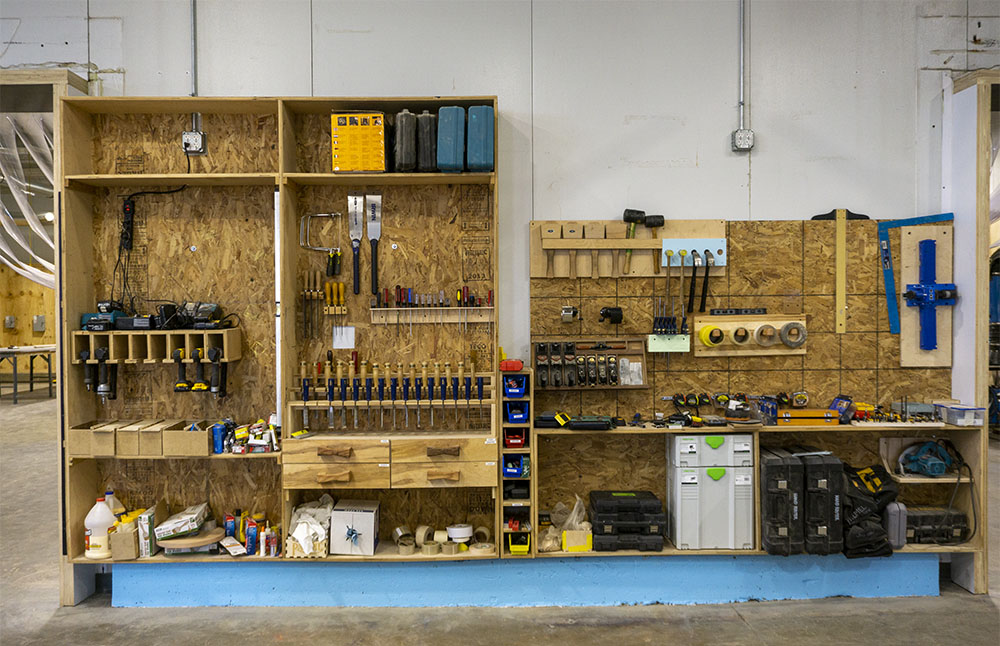 Why NextFab?
Nextfab is one of the oldest makerspaces in the country and with age, comes wisdom. We have worked with thousands of aspiring entrepreneurs and understand how to accelerate your growth as a startup company or expand your business. Looking to master a certain skill? At NextFab, our multi-level classes give you the opportunity to learn about new equipment, theories, software, and more.
Our members also have access to a wide variety of advanced machinery that you won't find at other makerspaces.
Some of our favorites include:
2D printing and vinyl printing

3D printing and scanning

Design software such as CAM, CAD, and Adobe Illustrator

Electronics

Jewelry

Laser cutting and engraving

Metalworking

Textiles

Woodworking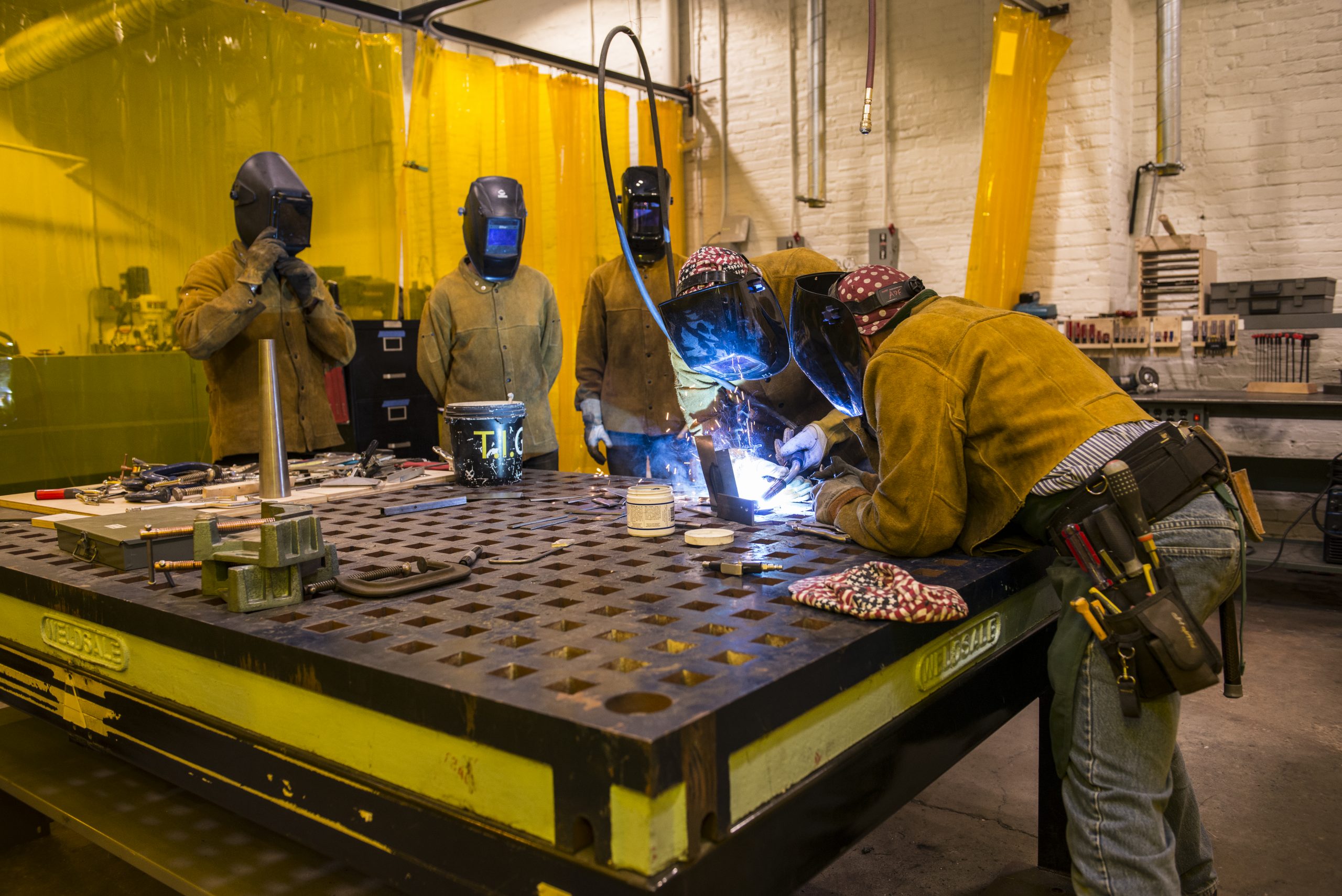 Our makerspace is a great way to quickly and cost-efficiently create products without having to purchase any tools yourself—especially if you'll only use it a few times. If you need assistance using a machine or even just want to bounce ideas around, our team of experts will jump right in to help. We also provide two accelerator programs, RAPID Hardware Startup Accelerator and Artisan Accelerator, that give members technical and business consulting to jumpstart their ideas. We have successfully assisted hundreds of makers with advancing their businesses, and we're ready to help you.
Now that you understand the background behind our makerspace and the benefits of using one, it's time to get started! If you're interested in becoming a member at NextFab, check out our three membership options to see which is the perfect fit for you and your business.
Sign-Up for Our Newsletter