As we welcome the New Year, NextFab's Washington Avenue woodshop is getting an upgrade. The shop's work benches and router table have served dutifully since the opening of the space, but through the rigors of use had become less-than-ideal work surfaces. The need for replacement opened an opportunity for evolution and the woodshop crew designed and built new, custom work benches and a much improved router table.
The wood for the project was donated by the Fairmount Park Conservatory via NextFab member (and woodshop fixture) Steven Greenberg. The Conservatory is responsible for maintaining the trees in Fairmount Park and in culling old growth, they generate a considerable amount of timber. Typically that timber is shredded into mulch. Steven who operates the non-profit organization Furnishing a Future  is friends with Curtis Helm, who works for the conservatory. Furnishing a Future provides training in fine woodworking while making sturdy, durable furniture for families transitioning to affordable housing. The trainees are veterans and returning citizens (formerly incarcerated persons), and Steven gives them valuable and much needed work skills and really transforms their lives.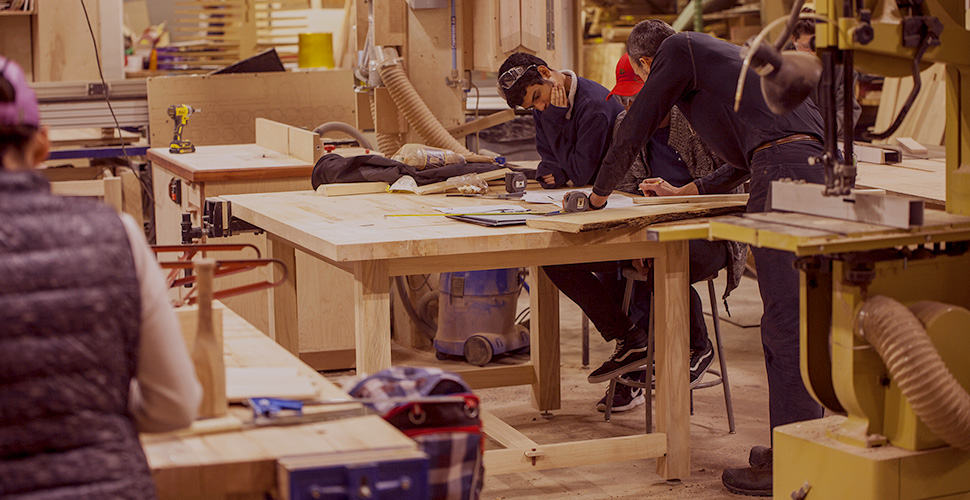 Steven and Curtis got to talking, "We discussed how they have a lot of trees and were working on ideas for donating them to city uses," Steven says, "We both decided that it would be unique to have Philly wood supplied to Furnishing a Future for our projects. This way – 'Philly wood could be used by a Philly workforce development program to train Philly's returning citizens to get jobs in Philly while providing furniture for Philly's homeless!'  We liked the idea of a complete local circle."
The conservatory milled the raw wood into lumber, but the lumber needed to be dried before it could be used. Steven found himself facing two obstacles, the cost of kiln drying the wood and storage for the finished lumber. NextFab is a big supporter of Furnishing a Future and was able to solve both problems by storing the wood and allowing it to air dry at the same time, a longer process than kiln drying, but one that worked just as well. This became a nice reciprocal arrangement. Steven comments, "NextFab has been very generous to Furnishing a Future by helping us out with materials and workspace for our training.  So, when this opportunity came up for the Conservatory to donate, they gave us enough wood that we were able to share it with NextFab."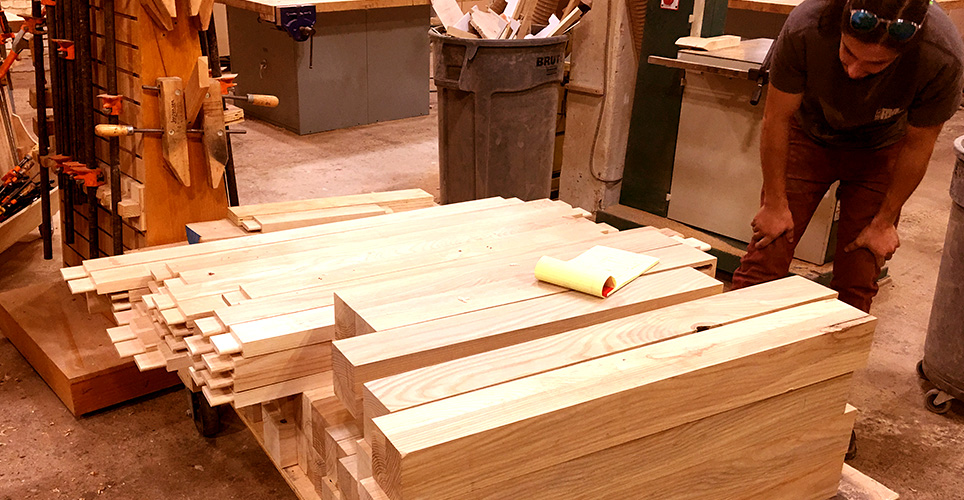 After a year drying, the wood was seasoned for use and supplied the material for the much needed shop upgrades. The old workbenches had become uneven and difficult to level. When clamping, squaring, joining and gluing a project, a flat and level surface is critical. Wood Processes Manager, John Haggerty with Technical Supervisors; Marc DiGiamo and Tim Burns, executed their design beautifully.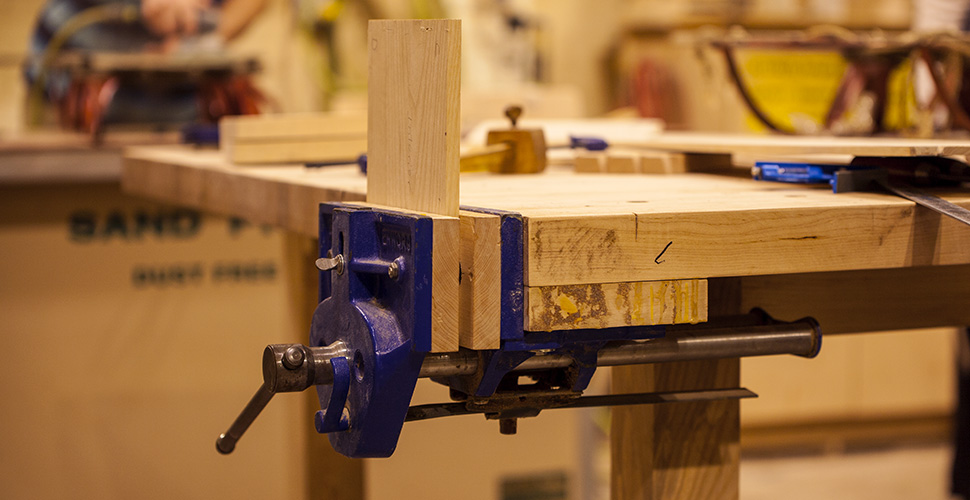 The new benches have easily accessible leveling feet and an open "table" design, allowing one to sit at the bench more easily than at the old benches. The more open design also allows greater flexibility in clamping directly to the benchtop.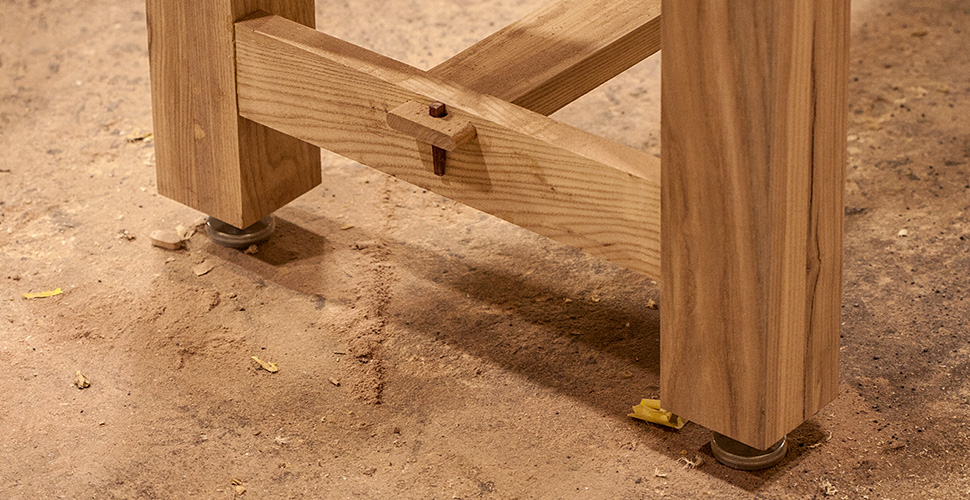 The new router table is a huge improvement. Integrated storage keeps bits, tools and parts from getting lost. Router mounting flange can easily be adjusted in very fine increments and bit changes are far simpler. The fence is sturdier and far more precise as well as being much simpler to adjust. There is also better shop-vac integration to keep dust and chips off of the work surface, out of the air, and off of the shop floor.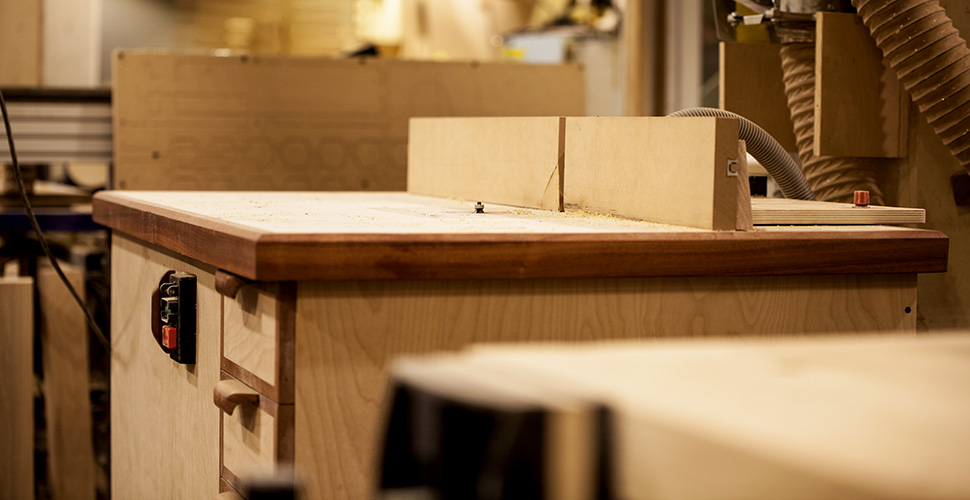 The shop upgrades greatly benefit the membership, but also benefit Steve's program in making a better workspace for him and his students. Using locally harvested wood, supporting a great local non-profit (and member) and the reciprocity of shared resources is a great example of what the NextFab community can do. Drop in to the woodshop at Washington Avenue to check out the new benches.
If you are looking to resolve that New Year's resolution in the woodshop, check out our woodworking classes!
Looking to develop a community partnership? Check out our partnership program here.
Sign-Up for Our Newsletter